Software tech transfer benefits NNSA and beyond
Posted: Tuesday, July 9, 2019, 4:33 pm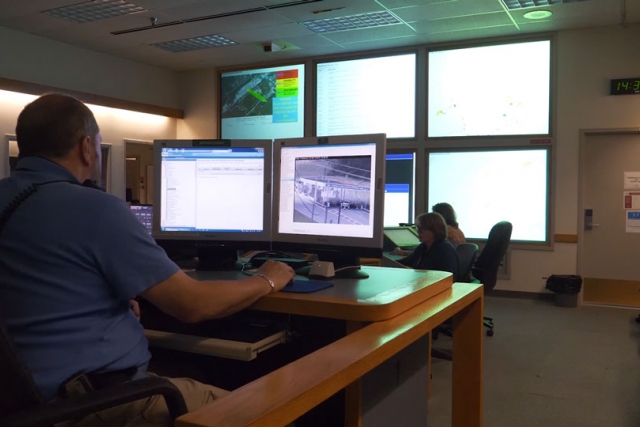 Technology and innovation efforts at Pantex and Y-12 go beyond production process and security improvement. Several site experts have developed specialty software programs that are now being used by other governmental and commercial entities.
Since 2014, the sites' Technology Development and Transfer organization has licensed 15 software technologies for use elsewhere in the federal government, four in the past year alone. The software covers a range of topics, everything from a system used to secure classification reviews to a system to share knowledge gained from career employees to a system for production planning and operations monitoring.
Jeremy Benton, program manager of Technology Development and Transfer, said the program's software licensing efforts remind him of a prism — a single beam of light enters and is then scattered in multiple rays of light traveling in various directions. Kudos go to the Information Solutions and Services division and all the other software developers, Benton said, because the developers serve as that original beam of light.
"From single use, single site software, our job is to broaden the spectrum and find other uses," Benton said. "We invest significant dollars and hours to develop it, and if we turn it over to another site or agency, they don't have to reinvent the wheel. This is one way we bring considerable value to the National Nuclear Security Administration and the federal government as a whole."
Benton and Information Specialist Amanda Andrews explore ways software could be used at other Department of Energy sites, as well as at the Department of Defense and other government and commercial organizations. Two online clearinghouses help bring together federal entities with technology to offer and commercial investors.
The Federal Laboratory Consortium for Technology Transfer is a nationwide network of federal laboratories and other DOE sites, which acts as a forum to transfer mission technologies into commercial products for the global marketplace. DOE's Lab Partnering Service also provides a connection point for investors and DOE technical experts for building partnerships.
"We need it, we develop it, and then we make sure others have it," Benton said. "That's a lot of value and return on investment delivered back to the organization and the DOE."