Imagine being part of a team that works like a family.
Doing a job that no one else in the world can—and doing it as safely as humanly possible. Supporting a cause everyone in the room appreciates, believes in, and gives their all to achieve. And knowing your part matters just as much as everyone else's, regardless of titles or departments. That's the unique culture we've built at Y-12.
What It's Like to Work Here
At Y-12, our setting is best described as:
Security-Minded
You may need a security clearance to come and go. And you'll leave your smart phone, social media, and Bluetooth devices in the car because this is a place where critical information, materials, and projects are housed, and security vigilance is vital to their safekeeping.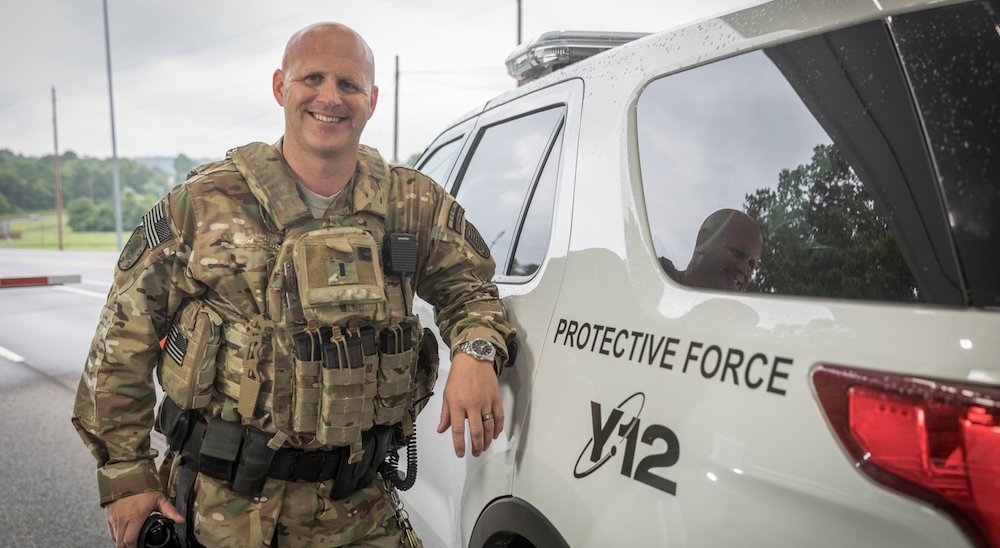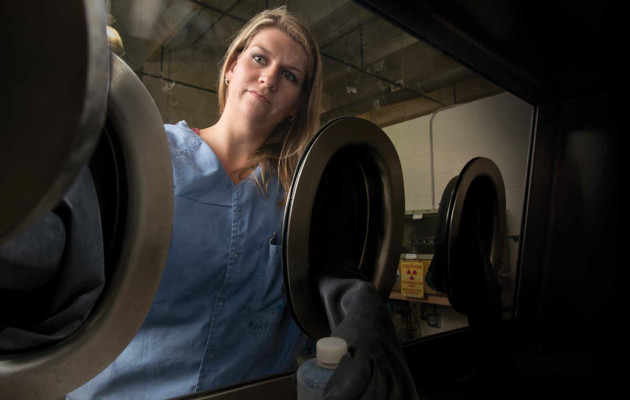 Friendly Yet Professional
Much more than a place to work, this is a congenial professional setting where people work hard, interact with ease, and often become lifelong friends. At Y-12, you can build a career that lasts a lifetime, moving from one area to another as you gain new skills that align with your growing interests and professional strengths.
Always Improving
Y-12 is constantly updating our physical facilities, technologies, and workspaces with modern equipment and resources befitting the importance of our work. Always future-forward in our approach, we're totally invested in our workplace and our valuable people.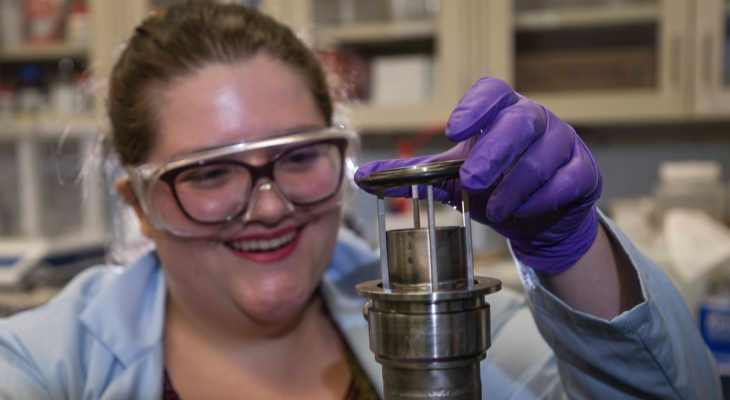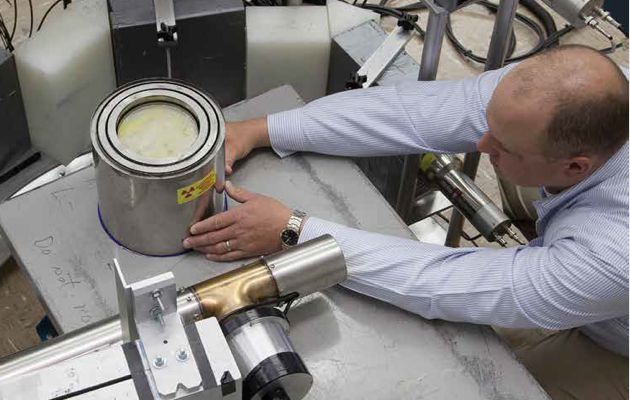 Mission-Driven
You'll be inspired by our strong feeling of camaraderie. From the first day, you'll know that your coworkers have your back and you will have theirs. We have a shared mission and feel an urgency to get it done and done right. We are all proud patriots sharing our talents to work on a common goal whose legacy spans decades and continents.
Safe and Healthy
Our safety records reflect that we take every precaution to protect our teams, carefully following all protocols regarding the correct handling of nuclear materials. In addition, we actively encourage personal fitness and healthy habits.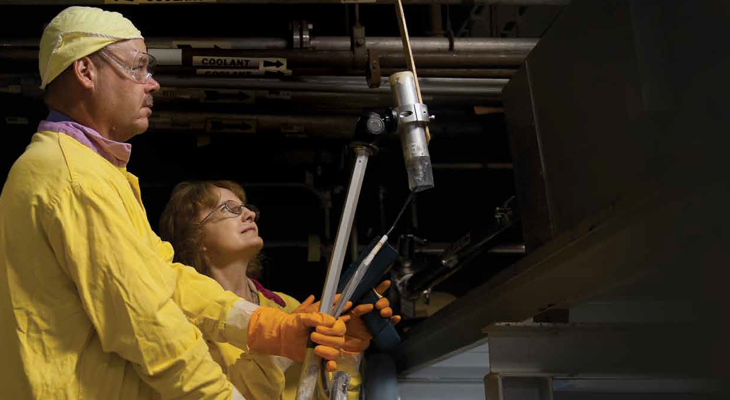 Diversity & Inclusion
The success of Y-12 depends more than ever on diversity and inclusion in the broadest sense. We rely on diversity of thought, talent, education, background, gender identification, experience, and every other factor that makes us all human. These are the unique characteristics that enable us to view the world and our mission from every perspective, empowering us to anticipate the solutions our nation and world require for nuclear deterrence and a secure future.
Consolidated Nuclear Security is an Affirmative Action and Equal Opportunity Employer.
All qualified applicants will receive consideration for employment without regard to race, color, gender, sexual orientation, gender identity, age, religion, national origin, ancestry, genetic information, disability or veteran status.
benefits
Top talent and personal commitment mean more to our success than any other factors, so we reward our people with the kinds of benefits that make a positive difference in the quality of their lives. Depending on the nature of your position, department, and union/non-union status, you can expect to receive a package that includes many or all of the following:
medical plan
prescription drug
plan
vision plan
dental plan
employee assistance
program
disability
coverage
life and accident
plans
401(k) savings
plan
Learning & Engagement
Our employees are easily the most valuable resource we will ever have. Which is why we offer programs designed to help you enhance your knowledge, skills, and abilities as you expand your professional range, gain new capabilities aligned with your interests, and build a productive career with Y-12.
Educational Assistance
Y-12 admires and encourages your pursuit of professional learning and development. We provide financial assistance for eligible employees pursuing approved programs of study taken at accredited colleges and universities.
Leadership and Professional Development
Are you driven to exceed expectations, develop management qualities, and constantly upgrade your skills and effectiveness? We develop leaders at every level of our organization through the assessments, tools, and workshops we offer, including:
Change Management for Managers
Foundations for Performance Excellence
Mechanics of Management
Performance-Based Leadership
Customized Classes
Continuous Improvement Essentials
Performance Management
360-Degree Assessments
Affinity Groups
Y-12 offers the opportunity to join one of several affinity groups. Each of these organizations links our employees together through a common purpose or interest and plays an important role in ensuring an inclusive work environment where all voices are heard and everyone is valued, included, and empowered to succeed.
Employees who join or start their own affinity groups enjoy professional development and networking opportunities, access to community outreach activities, and the chance to help us create a supportive, respectful work environment. Y-12 affinity resource groups include the following: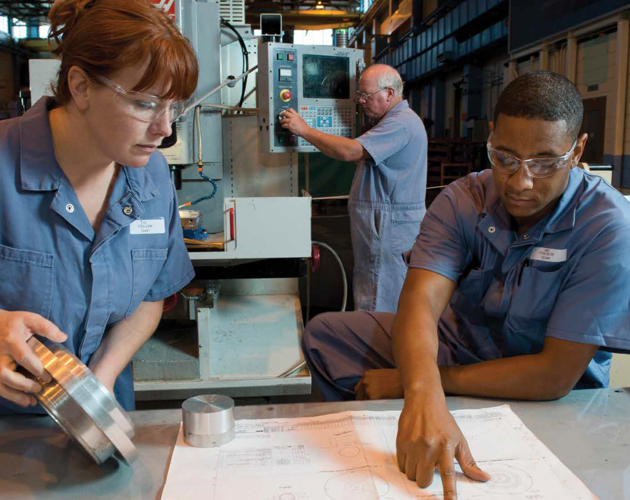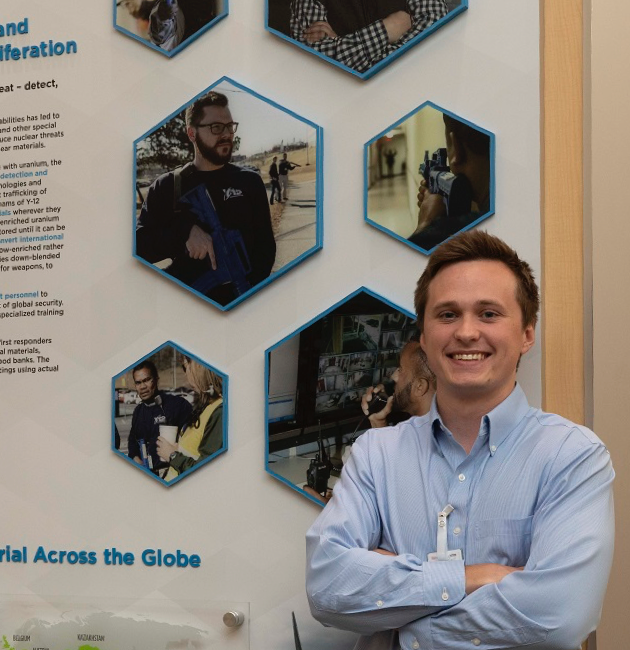 Y-12 Early Career Group
The mission of the Y-12 Early Career Group is to provide development opportunities, enhance the CNS employee experience, and enhance the talent of our workers. We encourage a connection to and ownership of mission success at Y-12 and strive to:
Inspire peer-to-peer learning and community.
Initiate understanding of operations across Y-12 organizations and plants.
Enhance the positive relationship between Y-12 and the Oak Ridge community.
Reinforce the positive relationship between Y-12 and Pantex.
Develop leaders and professionals to ensure the future success of Y-12 and Pantex.
Promote career development within Y-12 and Pantex.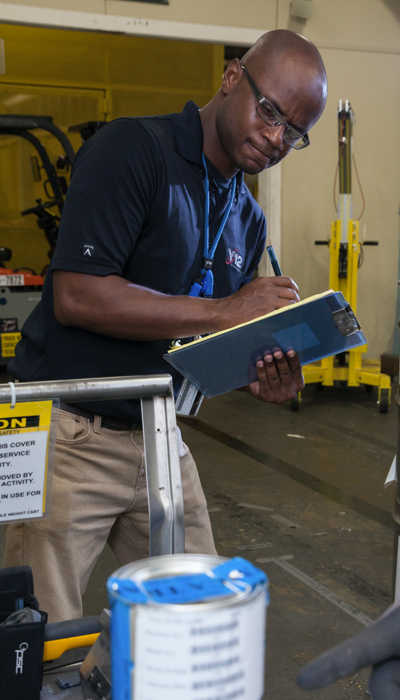 Network of Black Leaders for Excellence (NOBLE)
NOBLE leverages the perspectives and talents of all CNS employees to focus on increasing Black employee participation and contribution. The goal is to improve opportunities for increased Black leadership contributions throughout the organization. In addition, we are here to:
Serve as a resource for Black employees transitioning from collegiate to professional settings and provide professional development opportunities to enhance success throughout their careers.
Participate in community engagement and increase the Y-12 presence through recruitment and volunteer efforts.
Support HR and Y-12 leadership in recruiting talented and qualified applicants as well as strengthening our inclusion and diversity efforts.
Partner with local organizations to increase Y-12 visibility and provide educational exposure to underserved communities.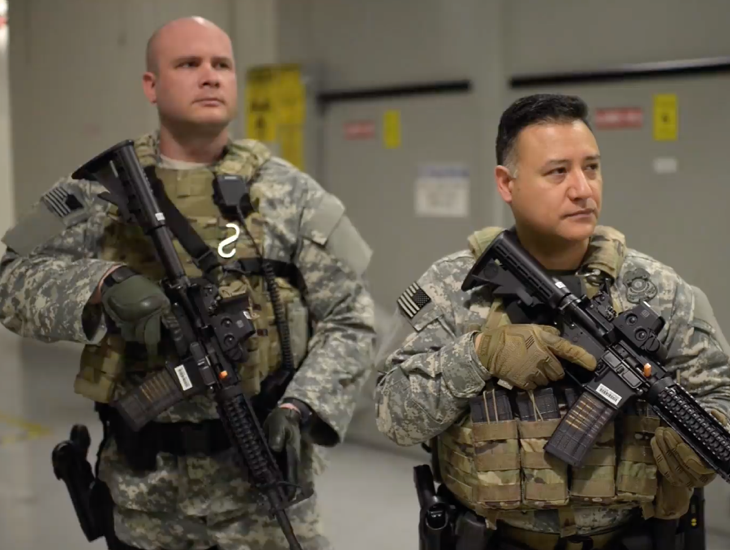 Serving Our Service Members
Serving Our Service Members leverages the natural connection among active duty, reserve, and National Guard service and the Y-12 national security mission. We strive to:
Support Y-12 employees and their families when called to active duty, reserve, or National Guard service.
Serve as the knowledge resource for Y-12 employees transitioning to and from military service.
Assist the East Tennessee community through outreach efforts put forth by our large group of veterans who enjoy volunteering.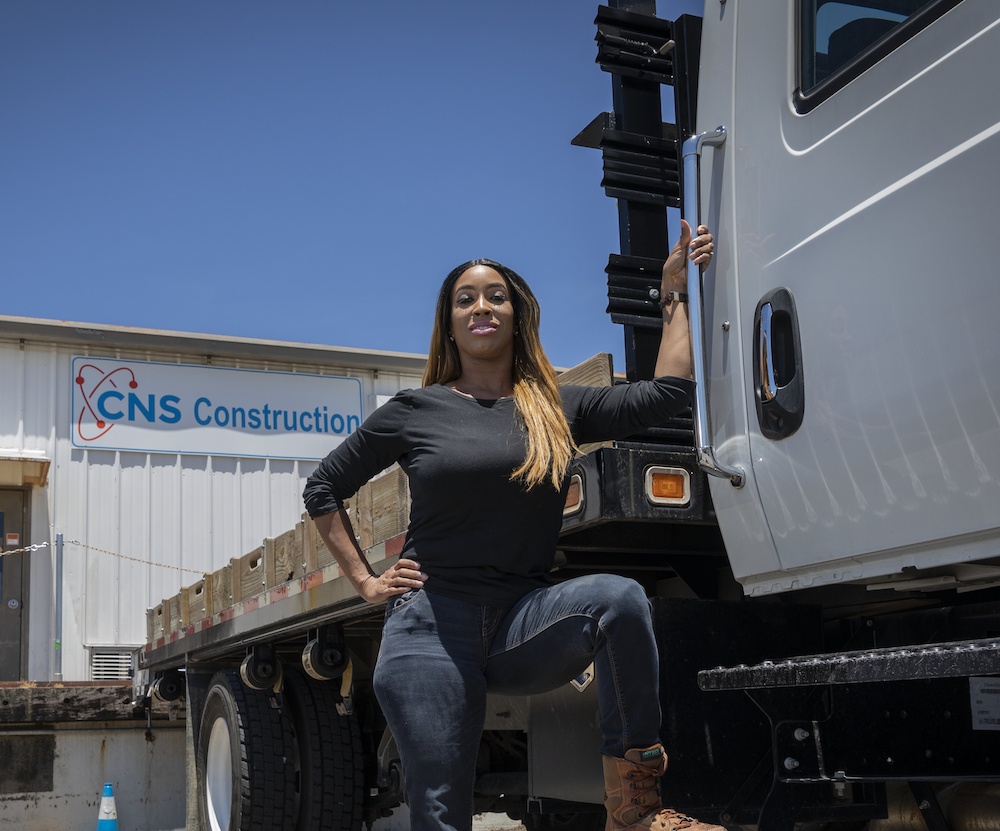 Women in Nuclear
The objective of the Women in Nuclear Oak Ridge Chapter is to offer a welcoming space where female professionals can share information and ideas, offer suggestions for furthering their careers, and build the strong relationships essential to success in a field that until recently was generally dominated by men. We endeavor to:
Support an environment where women and men are able to succeed in the field of nuclear energy and nuclear technologies.
Provide a network through which women in these fields can further their professional development.
Establish an organized association through which the public is informed about nuclear energy and technologies.
Society of Women Engineers
The Society of Women Engineers (SWE) empowers women to achieve full potential in their careers as engineers and leaders. This Y-12 affinity group aims to:
Support SWE as a resource for females in engineering and technology seeking growth and advancement at all stages of their careers.
Create a welcoming community to inspire, support, and positively impact women in engineering.
Inform young women of the qualifications and achievements of women engineers and the opportunities available.
Encourage women engineers to attain high levels of education and achieve full potential in careers.
Expand the image of the engineering profession as a positive force in improving the quality of life.
Demonstrate the value of diversity and inclusion.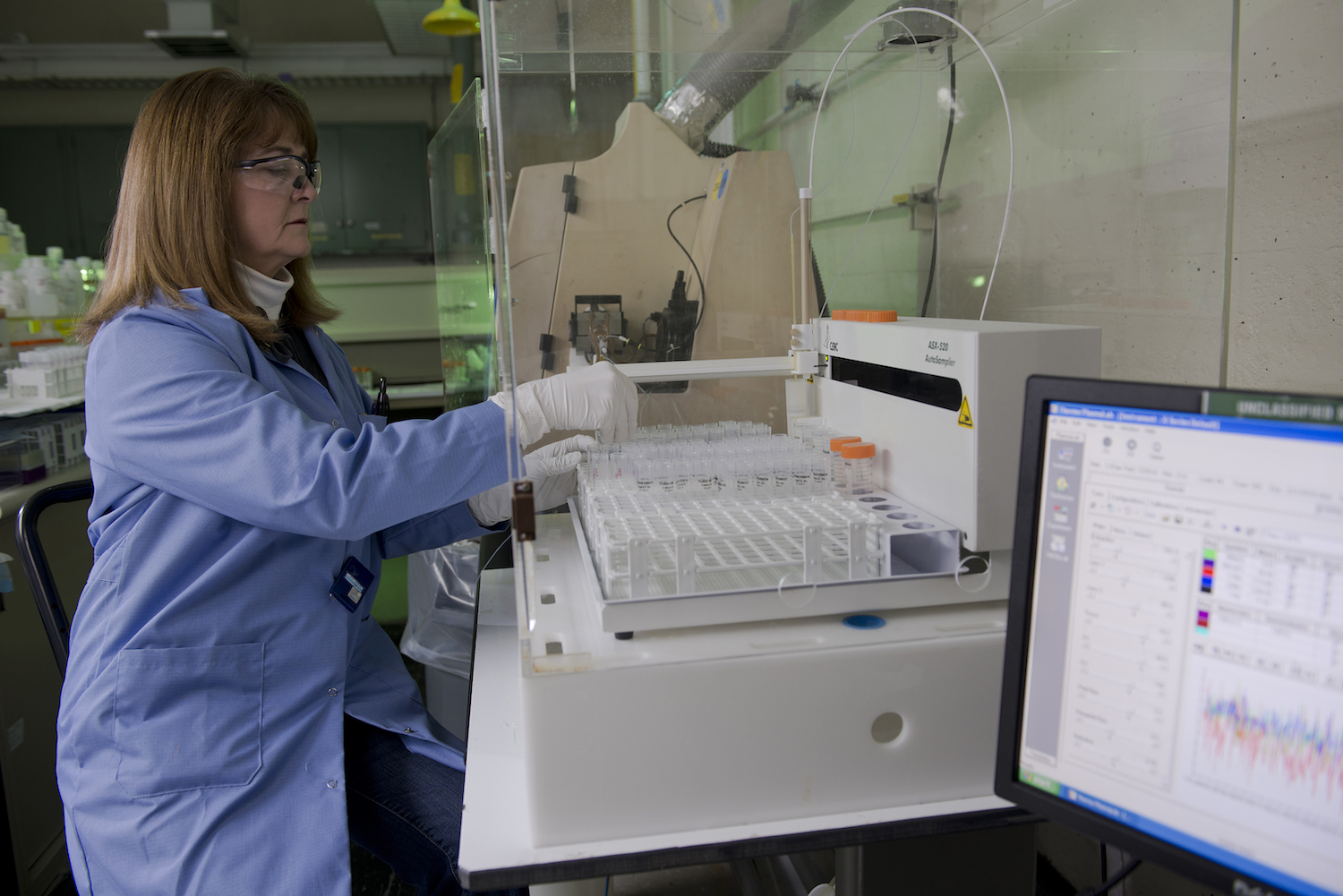 INFINITY: A Servant Leadership Affinity Group
The mission of the Servant Leadership Affinity Group is to
nurture bold leaders and teams that are committed to
inclusivity, compassion, and humanity. We do this by:
Contributing to the retention of talent by promoting
diversity and inclusion of backgrounds and interests
where serving others drives motivation for success.
Employees can bring their "whole self" to the
workplace, be connected to their coworkers as well as
their communities.
Developing leaders and professionals to ensure the
future success of Y-12, by providing the soft skills of
leadership and an opportunity to put them into practice.
The group will be focused on finding needs in their
community (to include their workplace) and solving
problems by serving others.
Contributing to the corporate social responsibility at Y-
12 and the local communities, by providing a conduit
for service and creating a structure to community
service methods and capabilities for Y-12.