Nanotechnology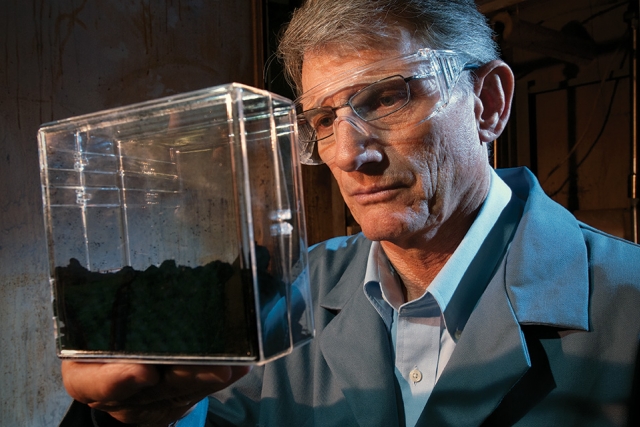 We recently acquired one of the most high-performing X-ray diffractometers available today, which will allow our scientists to study the intricacies of uranium.

Y‑12 was a pioneer in the nanotechnology business in the late 1990s, beginning with methods to grow large volumes of carbon nanotubes and subsequently with ways to form composites in-situ. Inventor, chemist, materials scientist and 39-year Y-12 veteran Roland Seals has worked at the epicenter to solve problems associated with the uniform incorporation of carbon nanotubes in composite structures, helping the nanotech industry to develop and unfold while pushing material strengths to all-new highs.
A carbon nanotube is a tiny cylinder of carbon 50,000 times thinner than a human hair. One hundred times stronger than ordinary steel and only one-sixth the weight, carbon nanotubes are touted to be harder than diamond and to conduct electricity and heat better than copper. Although carbon nanotubes have always existed, they were only discovered in the early 1990s. Since then, scientists have scrambled to exploit the unique properties of carbon nanotubes.
Y‑12's homegrown carbon nanotubes pack a powerful punch, providing extraordinary electrical and heat conductivity and mechanical properties as well as an exceptional range of applications in materials science, electronics, chemical processing and energy management among other fields as varied as fibers and fabrics, biomedical applications and drug delivery.
"Nanometer-size structures have changed our whole perception of materials and what we can do with material properties," said Seals, who holds 23 issued patents and has 6 patents pending. "With nanostructures, we can increase the toughness of a material and make better tools to precision machine parts."
Seals received a coveted R&D 100 Award for his work with carbon nanotubes.