Family Legacy at the Uranium Processing Facility Project
Posted: Thursday, June 17, 2021, 3:25 pm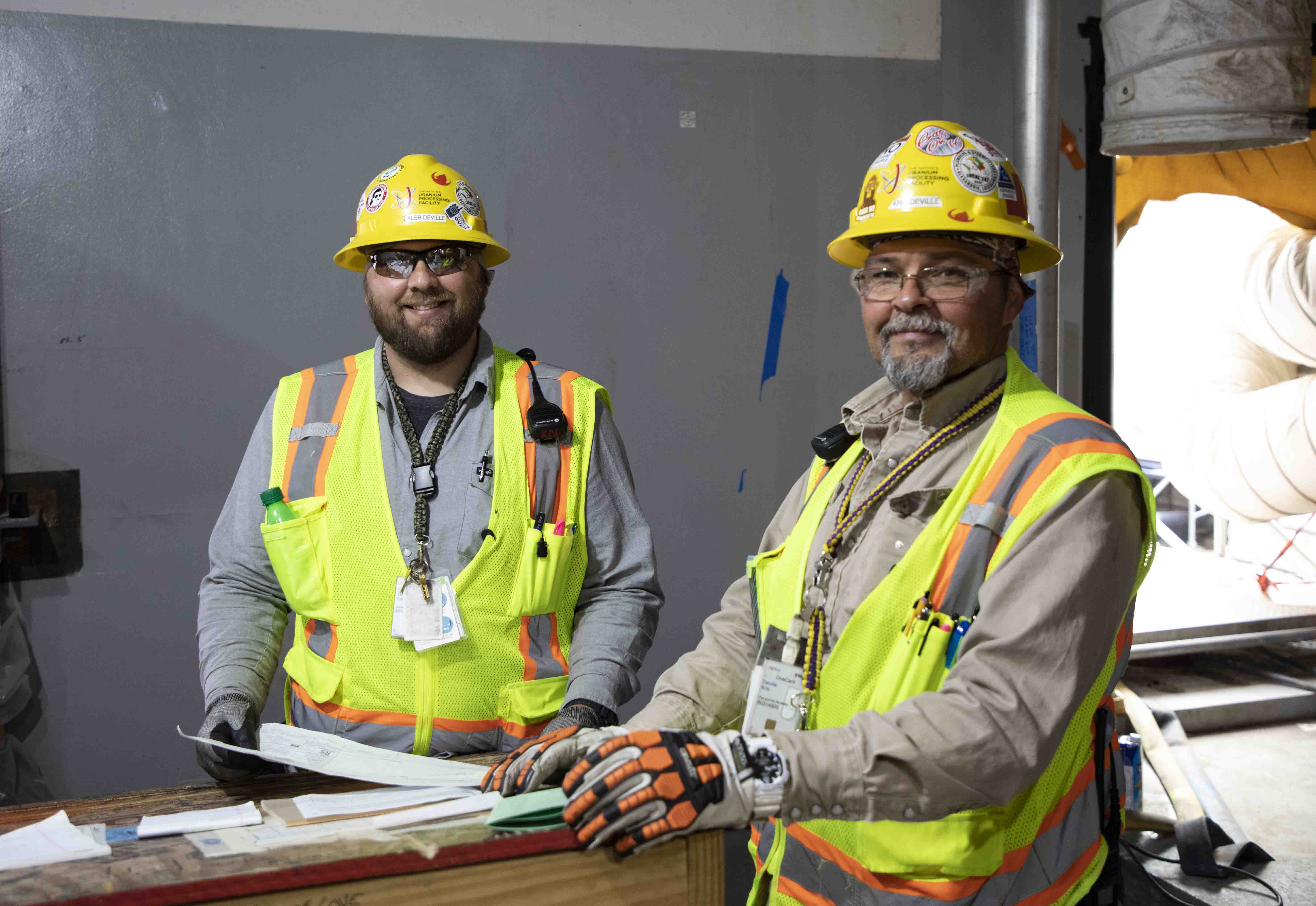 It's not uncommon at the Y-12 National Security Complex to find that multiple generations from the same family have worked on site. At the Uranium Processing Facility (UPF) Project, two father-son duos don't have to go far to celebrate Father's Day, as they work side-by-side building UPF.
Pipefitting is a family trade for the Devilles, as Kris Deville and his son, Kaleb Deville, both lead pipefitter crews in UPF's Main Process Building. Kaleb followed in his father's footsteps seven years ago, learning the pipefitter trade from him. Today, they manage installation, preservation, and restoration of the piping systems on the project. "I wouldn't trade this experience for anything," said Kris. "I knew someone was going to have to teach him leadership skills and I wanted that person to be me."
Ernest "Bruce" Brown and his son, Ernest Bruce Brown, Jr. have been working together for three years now. Bruce Brown is a steward for ironworkers at UPF, while his son works as an ironworker at the project's offsite fabrication facility. The elder Brown said, "Ernest and I have worked on several projects together and it has always been a special experience." Ernest Brown, Jr. carries the family legacy and a legacy of contributing to Y-12's national security mission.