If it can't be done anywhere else, Y-12 craftspeople can do it
Posted: Tuesday, June 22, 2021, 12:18 pm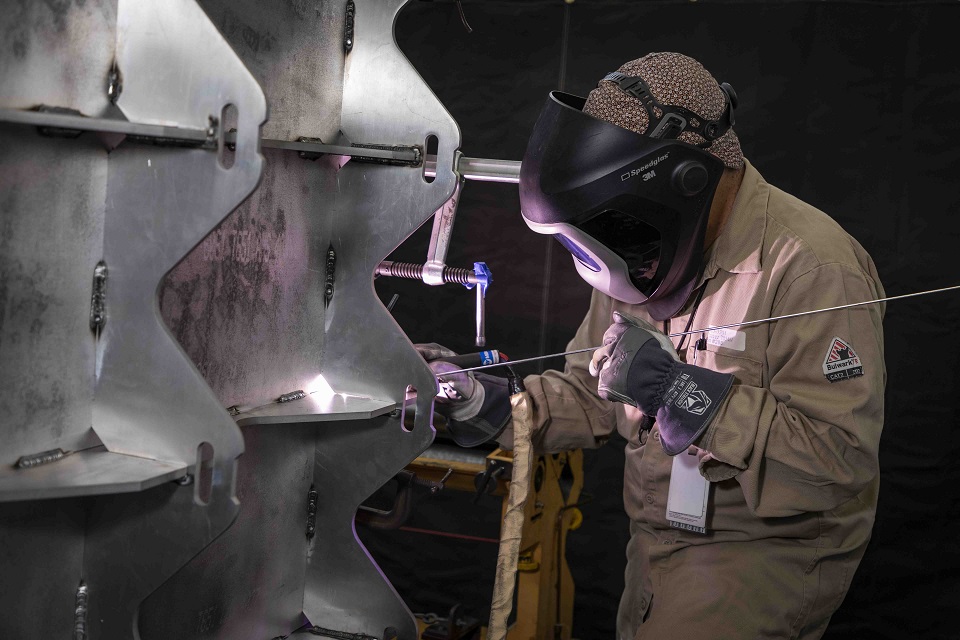 Welder Joel Chavez welds a tooling fixture.
Y-12's can do attitude is legendary. Perhaps the men and women of General Manufacturing Operations best exemplify that mindset.
"If it can't be done anywhere else, bring it to us. We can do it," said Wendell Laughter, a production specialist with 16 years of experience in Building 9201 1, known as Alpha 1. "We're a one stop shop."
We do it all … well, almost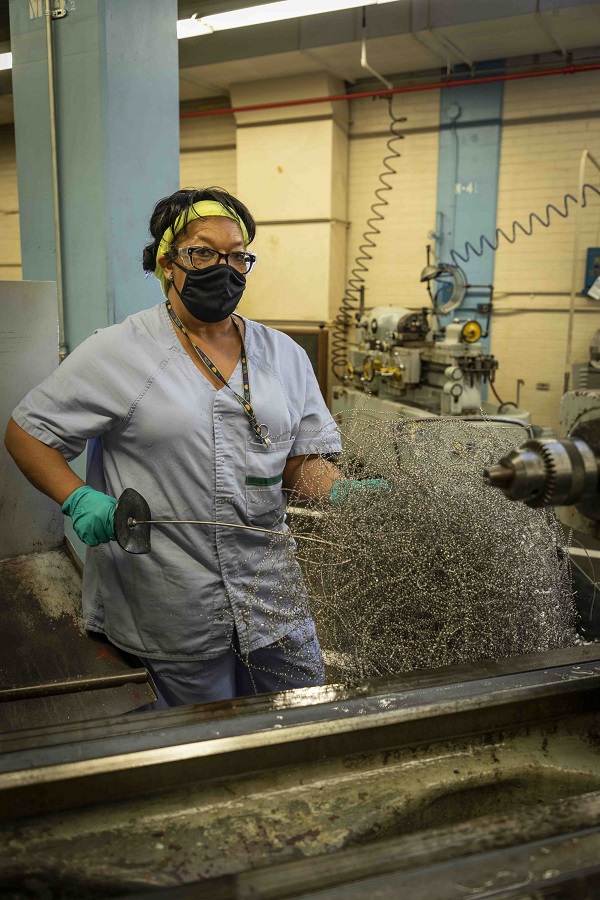 Laura Dye, machine cleaner, removes chips from a lathe.
GMO sheet metal fabricators, machinists, and welders cut, bend, saw, grind, punch, melt, and join metal into the desired shape and design. Using manual and computerized numerical control lathes and mills, they work with nickel, bronze, lead, aluminum, titanium, copper, and many other metals, plastics, composites, graphite, and special materials. GMO's skilled craftspeople can machine and fabricate parts weighing several tons with tolerances to 1/10,000 of an inch.
"We create the specialty tooling, fixtures, and shipping containers for all of Y-12's weapons programs," said John Sarratt, a production support specialist. "We also have about 200 or so walk in work orders a year when things break down across the site, everything from unique ductwork to filter crushers to door handles that resolve safety actions."
More than a job
"I support the Y-12 mission by keeping the machines oiled and lubricated and ready for use at all times." —Larry Seiber, machine oiler
"I like my coworkers and fabricating different parts to support our nation." —Randles Solomon Jr., sheet metal worker
"I use traditional equipment, such as mills, lathes, and grinders, to produce high quality products for our customers. What I like best about my job are my coworkers and the type of work we do." —Daniel McPeek, machinist
"Through the years, we made the parts for the weapons and now we make the fixtures to continue making the parts and the containers to ship them. I like the people who I work with and the feeling of family out here." —C.D. Hill, machinist
Recently, a gear failed in an on site transformer critical for plant operations. There was no clear path forward on how to get it fixed. The gear would be difficult to procure, if it could be procured at all. So, the Y-12 customer brought the broken gear to GMO.
"We didn't have drawing specifications for the part, only the piece itself," Laughter said. "Our folks were able to not only recreate the piece and make critical spares for potential future failures but also turn it around quickly."
In addition to its Y 12 work, GMO has many external customers. For years, Nuclear Security Enterprise sites (including Pantex and Lawrence Livermore National Laboratory), federal agencies, and industry have been coming to Y-12 to do what couldn't be done. Sometimes GMO's handiwork shows up in celebrated tools and machinery. For example, GMO built the first propulsor for the U.S. Navy's Seawolf class nuclear submarine. The Navy–Y-12 prototyping team responded to more than 1,000 design changes in less than four years.
Skill of the craft
Even with the most advanced machines in the world, it is the skill of the craftspeople that makes GMO especially adept at creating first of a kind products.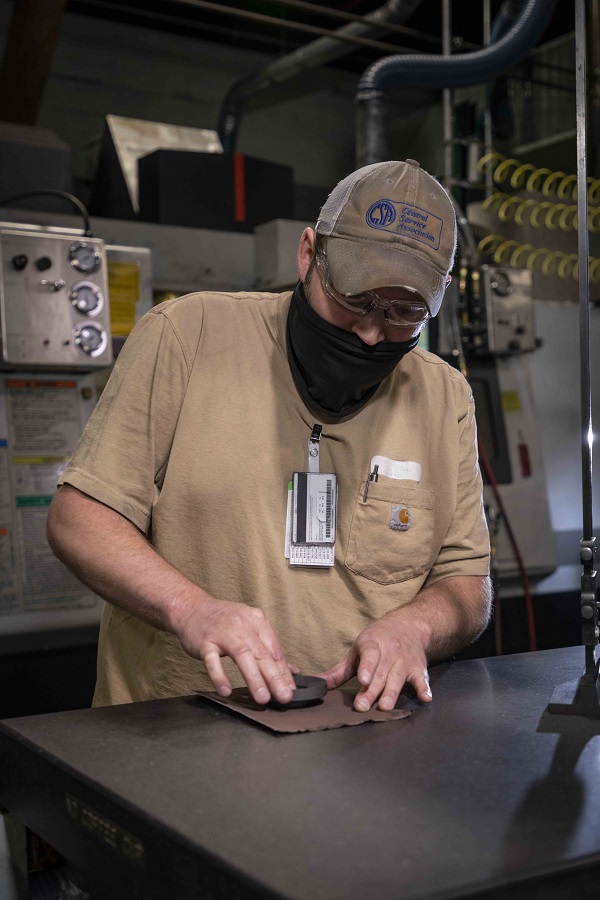 Machinist Justin Acres sands a graphite part flat on a surface plate.
"We work on a variety of one off parts, so we have a lot of opportunities to learn and grow in our craft without being confined to working on the same part or job over and over," said Ashley Dawson, a machinist who joined Y-12's apprenticeship program in 2013.
In Y-12's defense work, the manufacturing shop must follow technical procedures. When pioneering new products, however, craftspeople simply go by sketches and drawings.
"Working in Alpha 1 allows a machinist to become well rounded within our craft, given that we are able to machine our parts, for the majority, without being confined to a procedure," said Mike Trexler, also a machinist from the 2013 apprenticeship program. "Unlike a production shop, we seldom run multiples of the same part, so we're always making different parts and using different materials."
Made in the USA
In addition to a can do attitude and skill, Y-12's manufacturing craftspeople take unmistakable pride in their workmanship and the site's national security mission.
"We all take ownership and pride in our work," said supervisor Ray Ivey, who's spent most of his 52 year career at Y-12 in Alpha 1. "We work together as a team to get the job done safely and with quality, and this is what's made us successful."
Machinist Kent Sellars agreed that Alpha 1 turns out a better product because of the team approach to national security work. "To be able to share in this incredible depth of talent and experience is a great honor," he said. "The importance of our national security mission drives me to want to be the best machinist I can be. This allows me to serve each day as a working patriot in ensuring that each assignment is completed within the desired scope of the design and forethought of each project."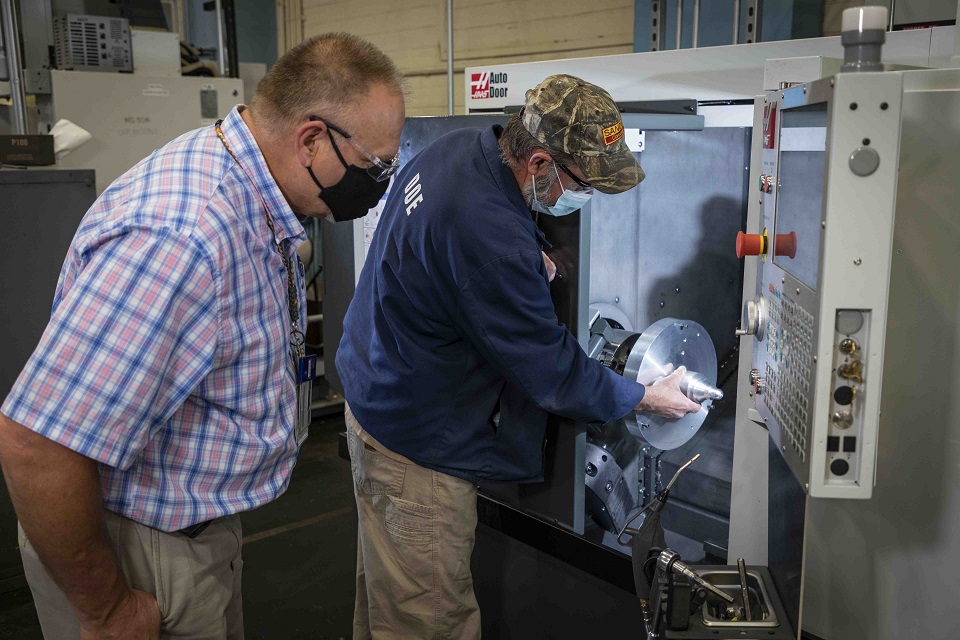 Production specialist Wendell Laughter, left, and machinist Mike Montgomery set up a computerized numerical-control lathe.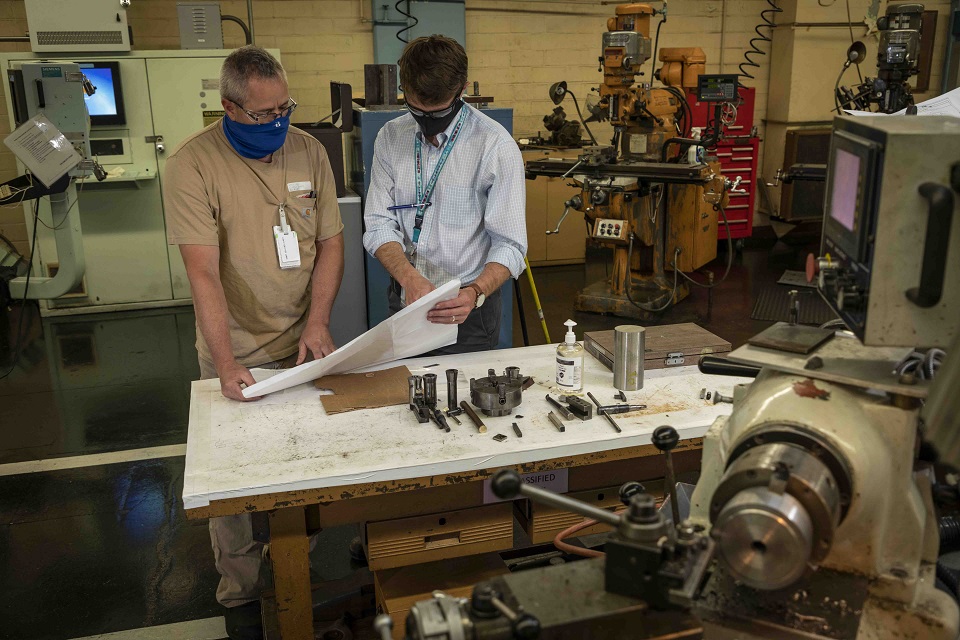 Machinist Randy Golliher, left, and Erik Swanson, GMO production support manager, view a tooling drawing. "I like the people I work with, knowing that I'm making parts for our nation's defense, and doing my job as safely as possible," Golliher said.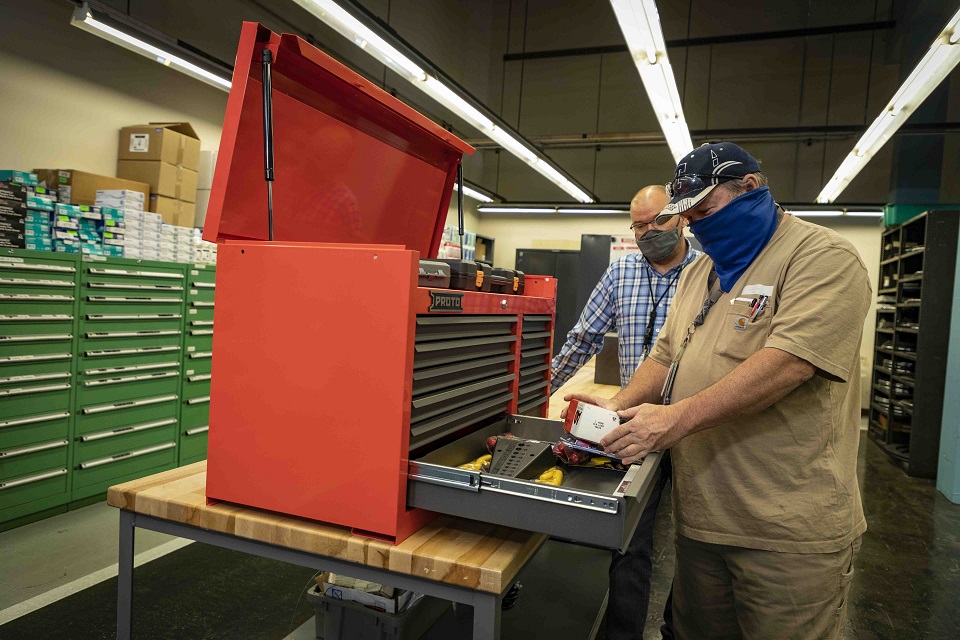 Supervisor Jeff Prince, left, and machinist Chad Huff sort through a tool box in the tool crib.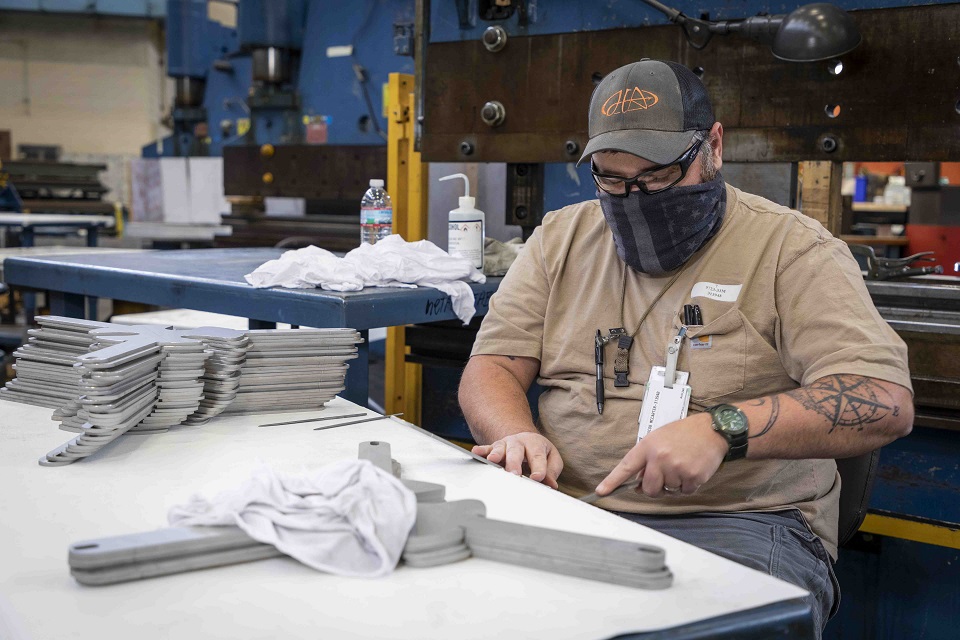 Sheet metal worker Jacob McCarter works on a fixture component in metal fabrication.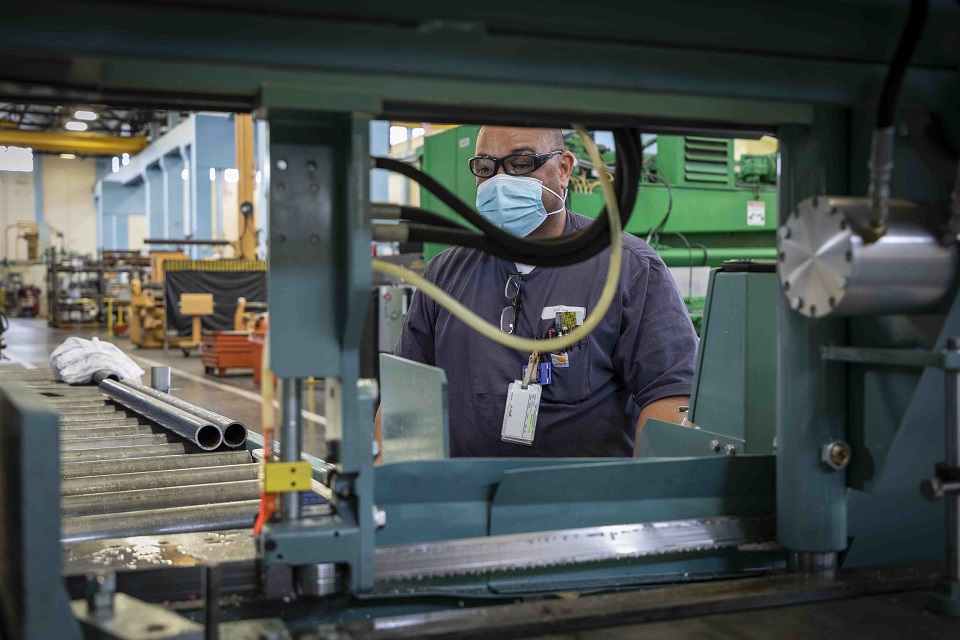 Sheet metal apprentice Monty Stovall saws tubing. "I really like my coworkers and the challenges of fabricating metal," Stovall said.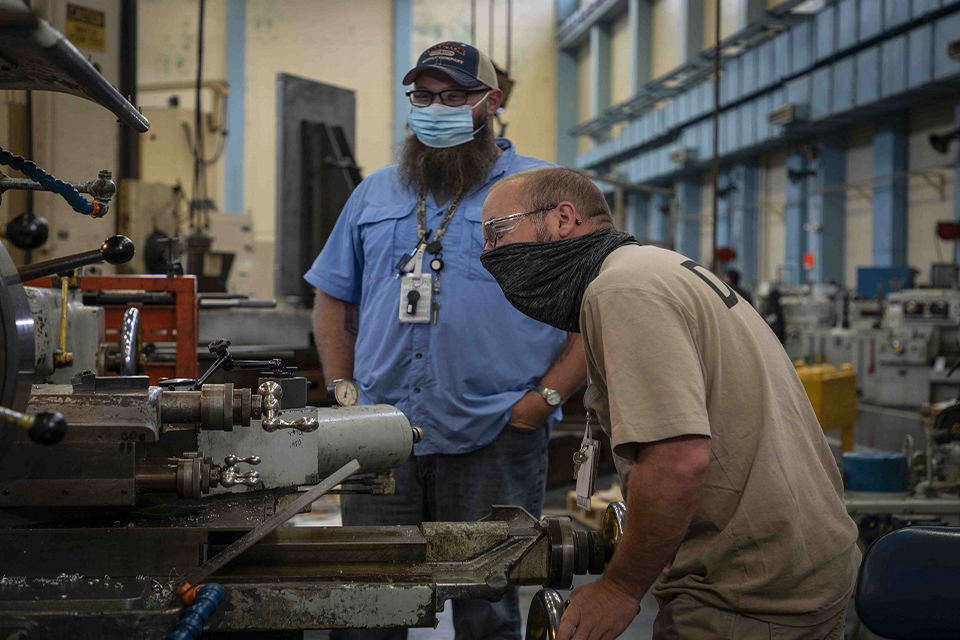 Kevin Lewis (left), a production support specialist, and machinist Matt Bumbalough turn a component on a manual lathe.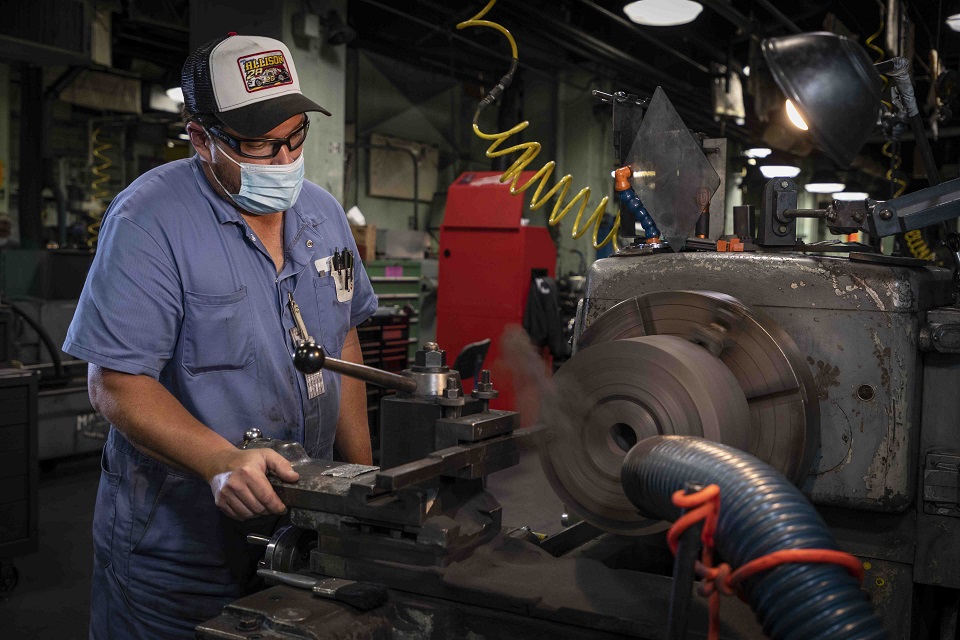 Machinist Mike Trexler turns a graphite component on a manual lathe.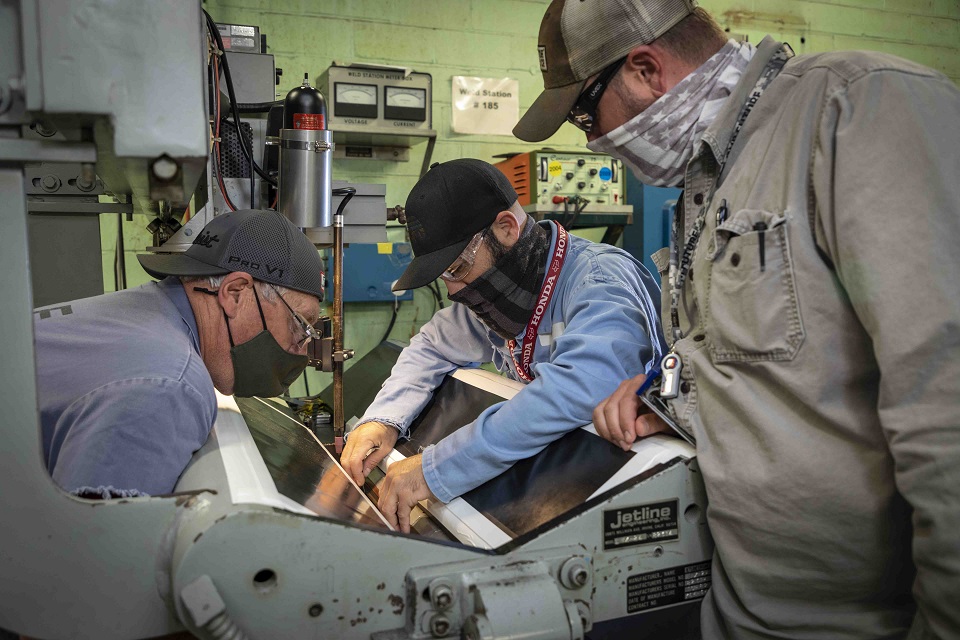 From left, sheet metal worker Rick Valentine, welder Levi McDaniel, and machining supervisor Mike Woosley set up a welder in the can shop.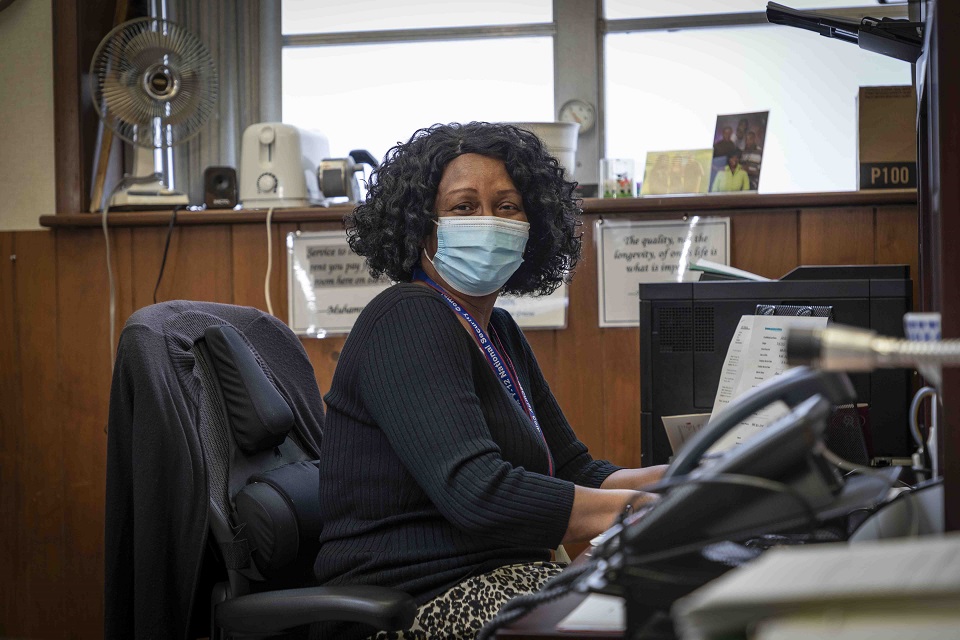 Administrative professional Sherry Hill supports all of General Manufacturing Operations, among other duties.