New Y-12 fire station 'topped out'
Posted: Monday, May 9, 2022, 1:48 pm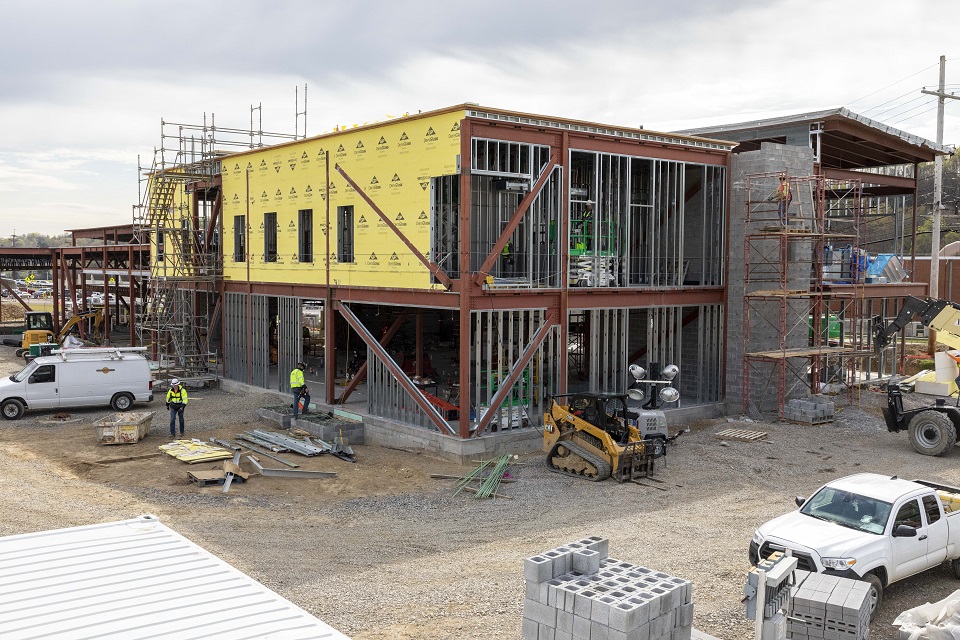 This construction site (photo from April 2022) will one day house the Y-12 Fire Department, replacing a facility that was built in the 1940s.
There is a lot of progress taking place at the construction site that will soon house the Y-12 Fire Department. Steelworkers placed the last piece of major structural steel on the new fire station, marking a major milestone in the project by achieving "topping out."
"The 'topping out' is another symbolic milestone in construction," said Jim Blair, CNS project manager. It reinforces that progress is being made toward a new operating facility that will house emergency response personnel, which is long overdue."
"Concrete slabs have been placed and masonry walls have gone up, along with roofing," Blair said. "Electrical and mechanical rough ins and wall framing are also going up."
Y-12 Fire Chief Scott Vowell is excited about the pace of the project.
"With just a little imagination, you can envision what the fire station will be like. You can see where the fire-station designed rooms will be set up to maintain our emergency medical supplies, the hazardous materials suites and equipment, and the decontamination area and living quarters, just to name a few," said Vowell.
The new fire station is replacing a facility that was built in the 1940s. The building does not meet the needs of a modern fire department and has deteriorated over time, requiring several areas to be cordoned off because of safety concerns.
Vowell said the new facility represents more than just a location move. It's also about moving to an improved day-to-day lifestyle and attitude.
"To move from one of the original buildings to a state of the art, fire designed building, will have a lasting effect on our firefighters," Vowell said.
The fire station is expected to be operational in early 2023.
It, along with the new Emergency Operations Center that is taking shape a few blocks west on First Street, are both NNSA pilot projects designed to streamline efficiency and delivery of specific construction projects under $50 million by adopting more cost effective commercial building practices where possible.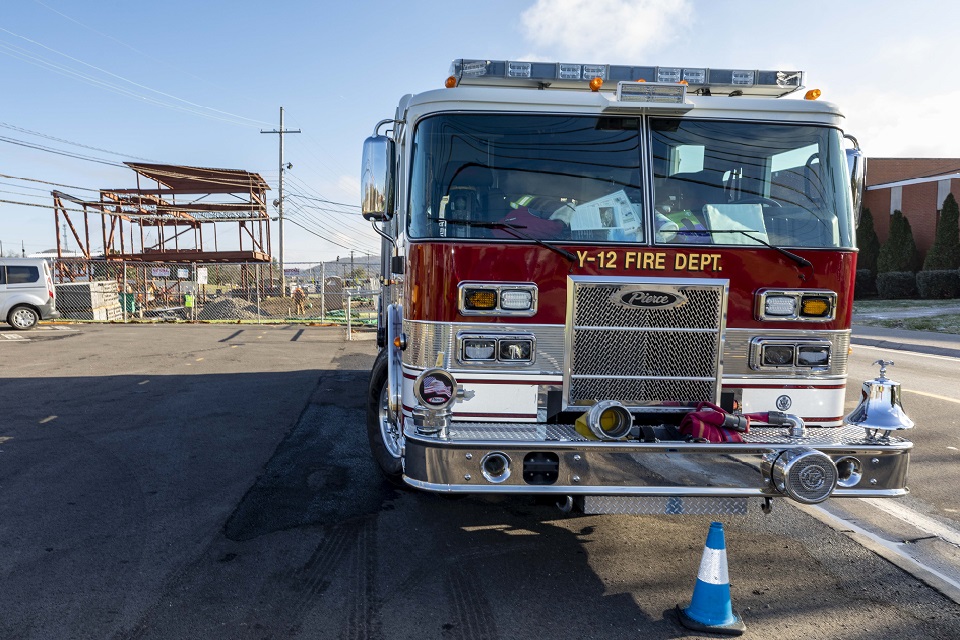 A Y-12 fire truck sits near its soon to be home.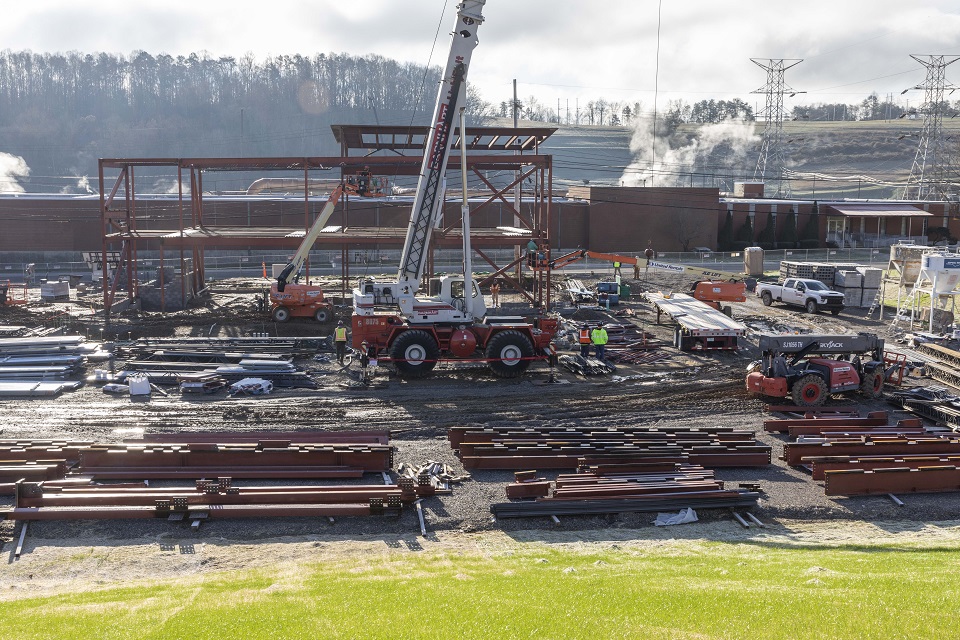 Fire station construction, February 2022