Y-12 VPP Star of Excellence Award
Posted: Tuesday, June 22, 2021, 12:59 pm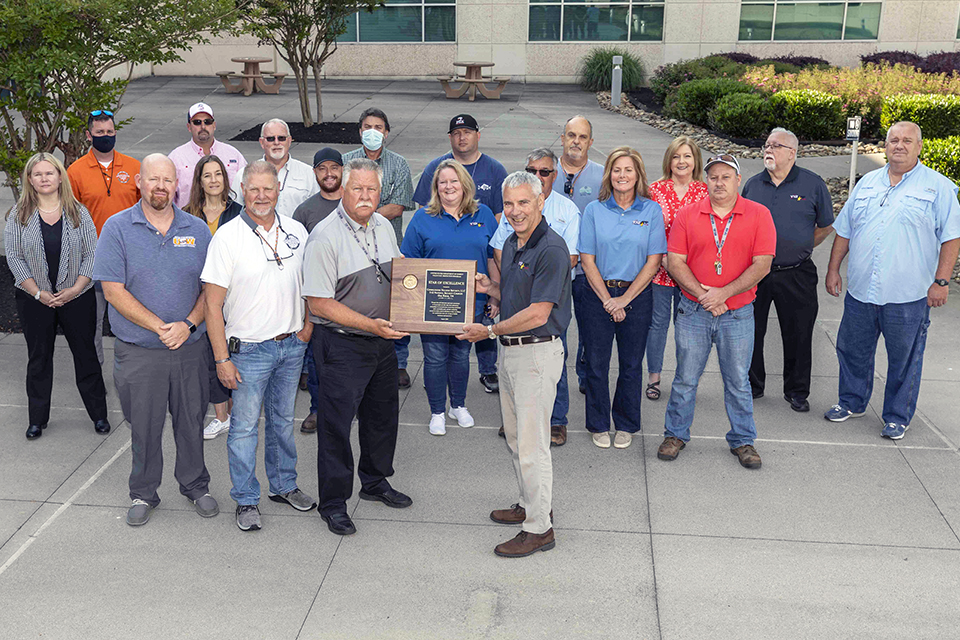 Accepting the Star of Excellence award plaque from Gene Sievers, Y-12 Site Manager, is Mike Thompson (left), president of the Atomic Trades and Labor Council, with members of the safety team and their representatives in attendance.
Y-12 recently received the Voluntary Protection Program (VPP) Star of Excellence Award from the U.S. Department of Energy (DOE). VPP promotes safety and health excellence through cooperative efforts among labor, management, and government at DOE contractor sites.
The award plaque states the following:
Through their full dedication and total commitment to the principles of VPP, they have achieved an outstanding level of performance in meeting established safety and health goals, actively conducting outreach to others, and in achieving an injury and illness rate significantly below the average of similar businesses and operations.
Gene Sievers, Y-12 Site Manager, expressed his appreciation to the team for their efforts to increase employee engagement in safety awareness. He said, "With the safety stats we're seeing, it makes you feel good. In part, that is thanks to the work of this team."