Posted: Monday, May 9, 2022, 2:07 pm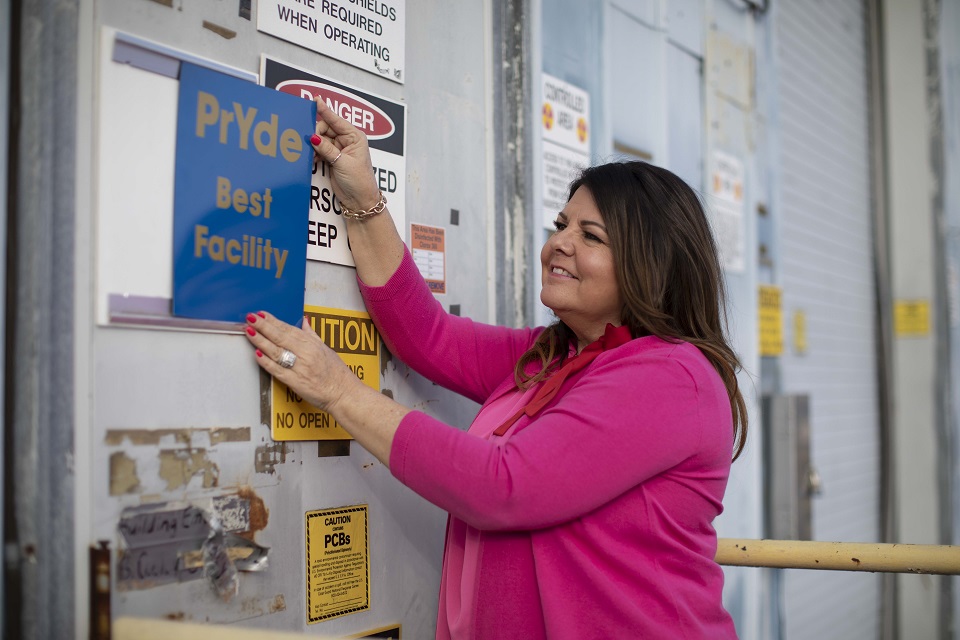 PrYde Program Manager Margaret Woods shows off a Best Facility sign that recognizes Best Practices, one of two new inspection awards given quarterly.
Take 5 minutes and learn about Margaret Woods, manager of the PrYde Program at Y-12. All views and opinions are the employee's own and do not necessarily reflect those of CNS.