I am mission success: Max Robertson
Posted: Tuesday, September 20, 2022, 2:40 pm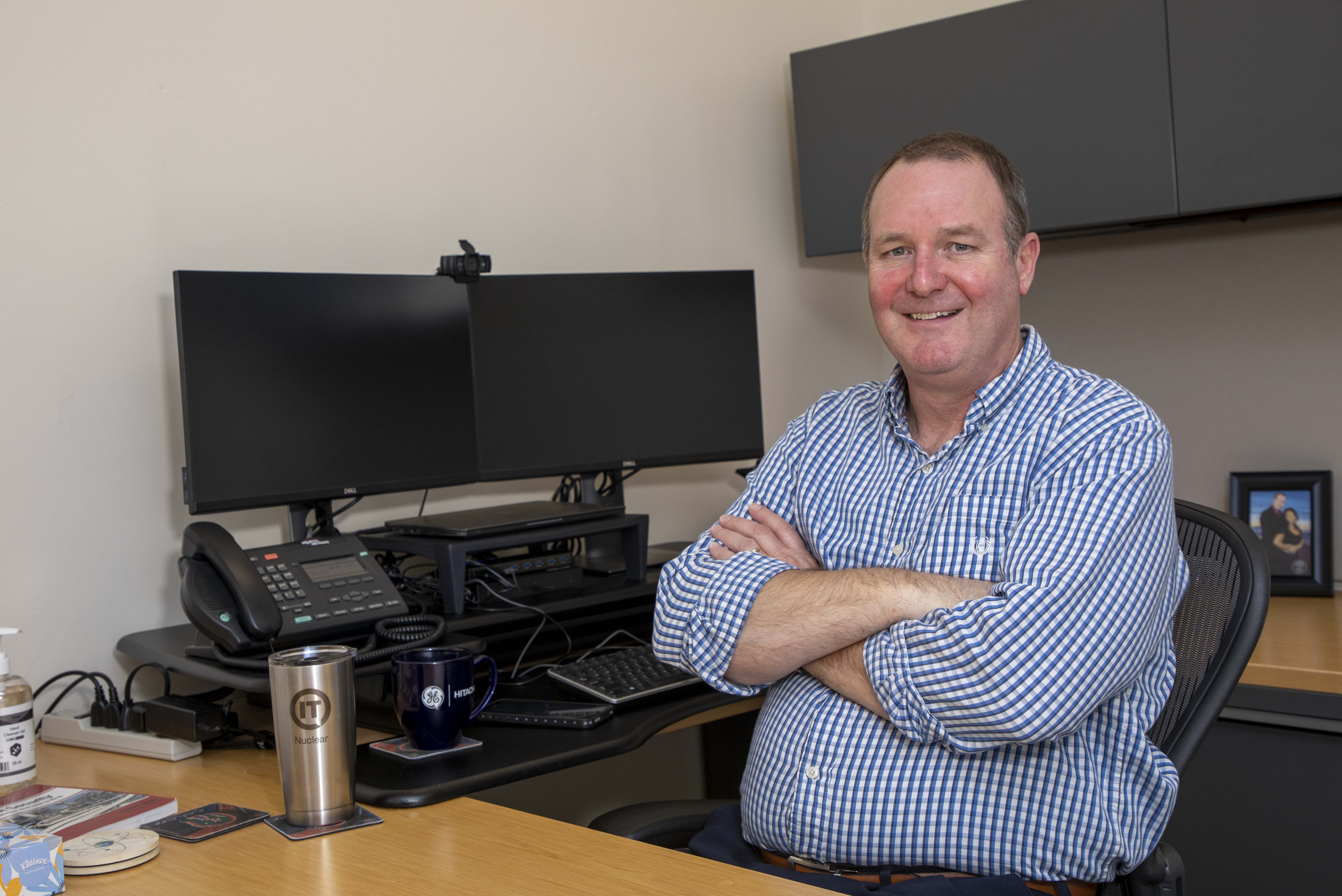 Take 5 minutes and learn about Max Robertson, director of Information Technology Business Operations at Pantex and Y-12. All views and opinions are the employee's and do not necessarily reflect those of CNS.
With digital systems and technology integral to how we operate, Information Solutions and Services enables a wide range of business-related and mission-essential services, processes, and products at Pantex and Y-12. To name a few, IS&S supports more than 13,000 devices, 4,000 VPN connections, and 2,000 servers that reside on our network. In honor of this year's seventh annual IT Professionals' Day, we recognize and thank the leaders and experts in the field of Information Technology and Cybersecurity that not only keep us connected and protected, but are part of building the future landscape of technology for our mission.
As the demand for new technology increases to support growth and modernization at the sites, Max Robertson, director of IT Business Operations, plays a major role in its development. From facilitating current projects that require IS&S support to approving procurements of new hardware and software, Robertson's team is tasked with ensuring every form of technology on a project (e.g., computers, software, components) follows the required quality, security, and implementation steps before it meets the network.
"We are looking to the future in IS&S, but we also support the current projects across the business that are underway and require a digital footprint," Robertson said. "While funding and scope are key, the people of IS&S are truly the essential element behind the success and completion of a project."
What daily task lets you know you're helping achieve the CNS mission? How/why does that task let you know you're working toward the mission?
There are a few daily tasks that factor into how I know we're helping achieve the mission. First and foremost, it's knowing that we're keeping our systems and network operational. Secondly, it's knowing how our projects are making positive progress, and lastly, it's knowing if the demands are being scoped clearly. This helps my team and me see that we are supporting the foundation of the business today (i.e., systems, purchases, and contracts) and preparing to support technology in the future.
Are you doing what you envisioned as a young adult? If so, describe how you got here.
I am doing so much more than I envisioned for myself. I had a limited vision at the beginning of my career. My background is in nuclear engineering, so my focus was working in a nuclear power plant for 30 to 40 years and then retiring. I never dreamed I would be able to accomplish all that I have in the past 35 years, including starting up first-of-kind nuclear facilities, protecting nuclear power plants from cyber threats, and modernizing nuclear fuel fabrication facilities.
What CNS principle drives you to be successful?
Own the Outcome (good or bad) and Set High Standards. With these two principles, we are held accountable for our work and we make our environment better than we found it.
What work advice would you offer someone who is new to Pantex or Y‑12?
Our sites have a rich history, so change isn't easy. However, change is needed to ensure we are relevant and focused on areas required for improvement. Be patient and diligent in your efforts. Ensure that you are working daily on the items that are important to the mission, DOE, and NNSA since we represent them. Remember that what we do here is vital to global security, and you play a key role in protecting our country, our values, and our nation's allies.
What one thing would your coworkers be surprised to know about you?
Those who don't know me well might be surprised to know that I am a strong Christian. I also have a passion for digital technology and nuclear technology. While both are core to my interests, I feel the most satisfied when I am solving problems or fixing issues (must be my engineering background).