Topping off at UPF
Posted: Wednesday, March 6, 2019, 7:11 pm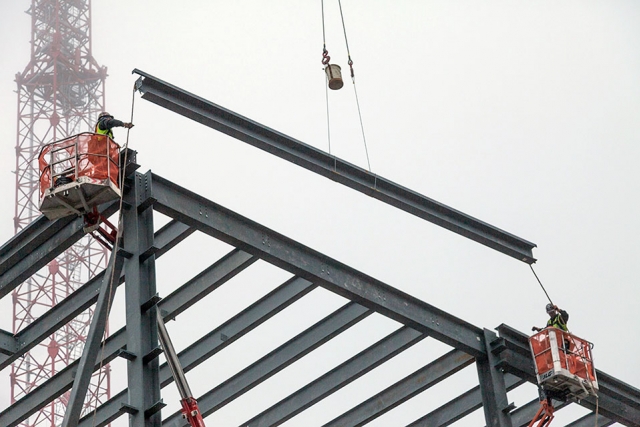 The last piece of the structural frame was placed Feb. 11 for UPF's Mechanical Electrical Building.

UPF celebrated the placement of the last piece of the structural frame of the Mechanical Electrical Building on Feb. 11.
The team began erecting structural steel for the 66,000-square-foot facility in late July and began installing the steel for the second level in December. A 130-ton rough terrain crane was used to place the steel on the first level and a larger crane was used for the second level of steel. Approximately 1,200 tons of steel were used to complete the structure.
With the steel framework complete, roof and then the panels that make up the walls of the building will be installed.
The MEB will house most of the mechanical and electrical utility equipment required for the UPF process facilities.