UPF Project Initial Plant Energization Achieved
Posted: Tuesday, July 20, 2021, 12:33 pm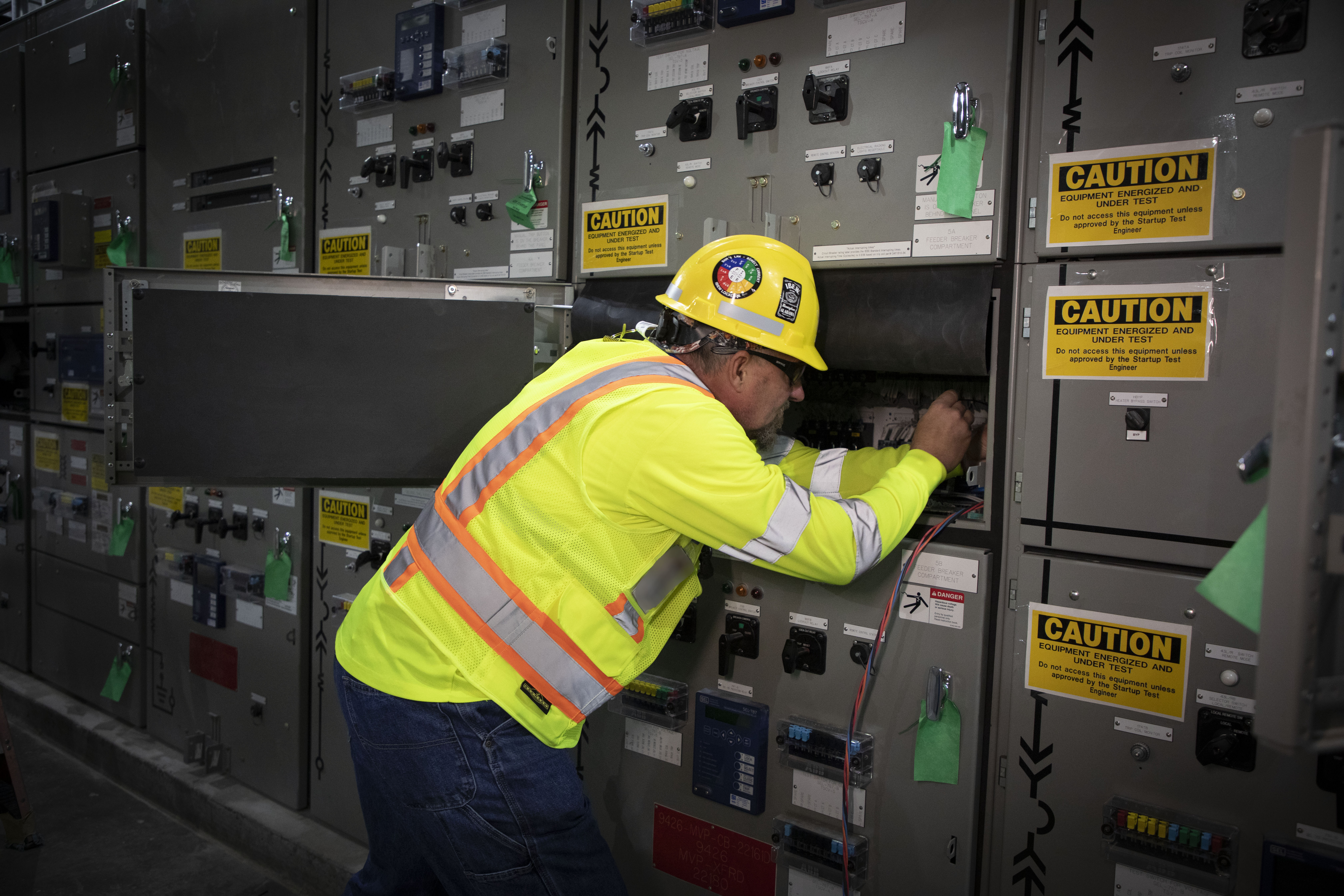 UPF Electrician inspects wiring in the 13.8kV switchgear (Per work assessment and STAART card requirements gloves are not required during the activities pictured)
Transformers are humming at the Uranium Processing Facility (UPF) as the project successfully energized medium voltage power to the Mechanical Electrical Building (MEB) during the month of June. This energization was the first connection to the Pine Ridge Substation, which the project completed in December 2019, and represents permanent power to the site.
The MEB plays the vital role of distributing power to the UPF Project. With project equipment previously running on temporary construction power, the achievement of this energization marks another step towards system operations as the MEB continues to finalize construction and progress through its testing and start-up phase.
"This energization required months of coordination between multiple entities, which included BNI Startup, BNI Engineering, CNS AHJs (authority having jurisdiction), CNS Power Operations, Subcontractors and numerous others," said Jeremy Wilkins, UPF Start-Up Manager. "The UPF project team put in countless hours demonstrating the dedication and quality of work needed to successfully achieve this significant project milestone. It was a job well done and most importantly, it was a job done safely,"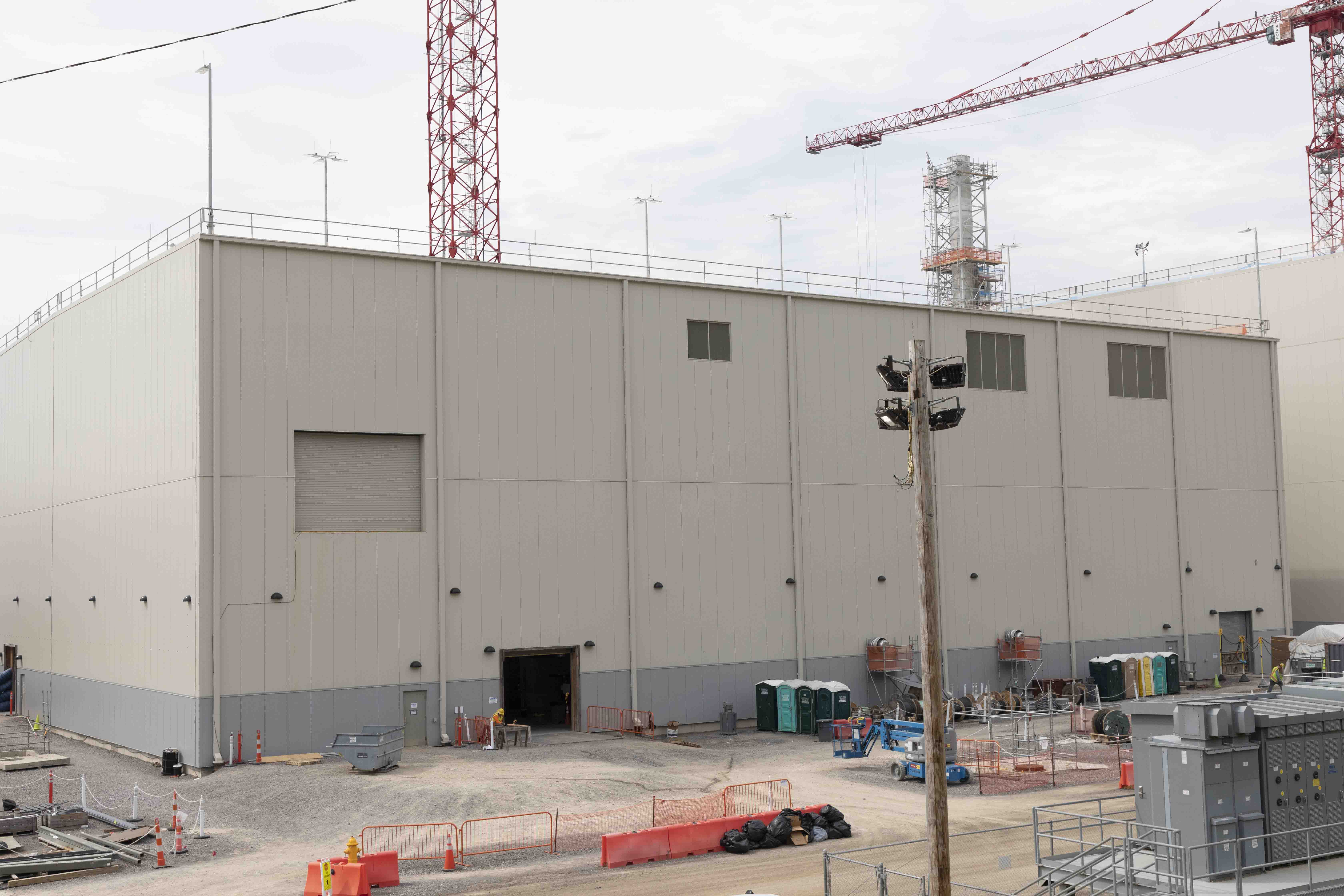 The UPF Project successfully energized Medium Voltage Power in the Mechanical Electrical Building
"Thank you to all of our team members who made this happen. We have come a long way from what once started as a parking lot and that is solely because of every individual's efforts on the UPF Project," said Dena Volovar, UPF Project Director.
As the project progresses, the medium voltage power system will supply power to both the process and utility systems in the MEB, as well providing power to the other UPF buildings such as the Main Process Building and the Salvage and Accountability Building.