UPF starts installing second-story steel
Posted: Wednesday, February 20, 2019, 11:49 am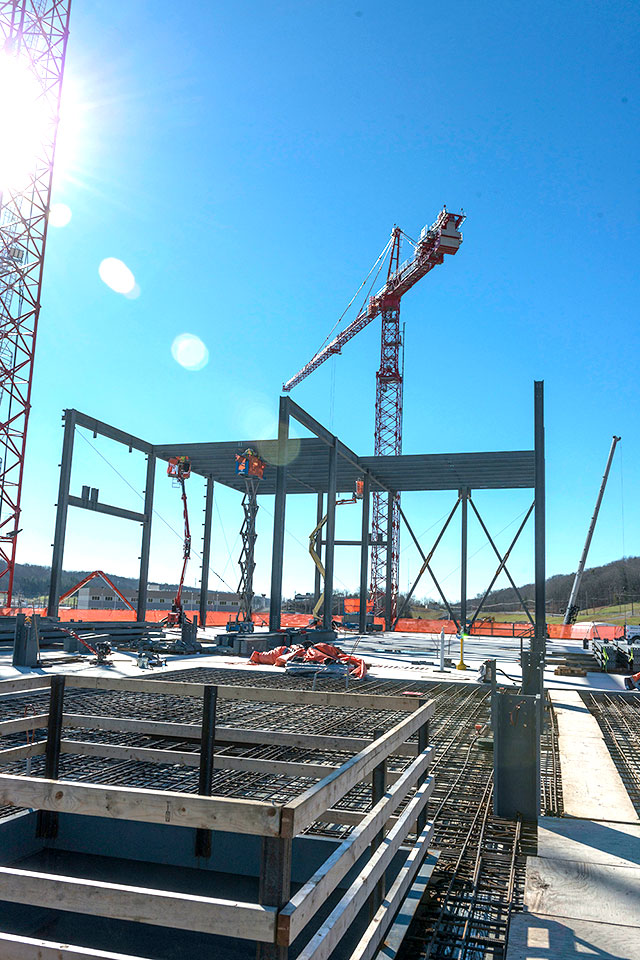 Steel installation for the second level of the UPF's Mechanical Electrical Building recently began.

Steel installation for the second level of the Uranium Processing Facility's (UPF) Mechanical Electrical Building (MEB) began in late December.
"We are making steady progress on MEB, and with steel going in for the second level, you can see how the effort of multiple teams made it begin to take its final shape," said Misty Lawrence, area lead for the construction of MEB.
The second level of steel will be installed from west to east and will be complete this spring, Lawrence said. Subcontractor Geiger Brothers will then frame the roof and install siding. MEB is the first of UPF's three main buildings to go vertical and change the skyline at Y-12.
"UPF will change dramatically in the next few weeks as steel is installed for the second level and MEB rises to its final height," Lawrence said.