Occupational Health Services takes on public health role
Posted: Tuesday, February 2, 2021, 12:00 pm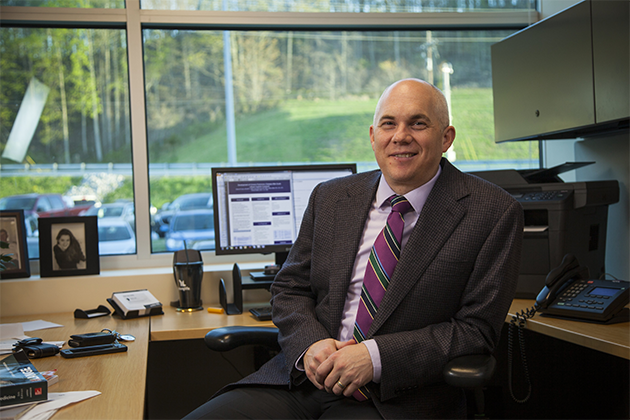 Dr. Warren Sayre, CNS corporate medical director and Y-12 site occupational medical director
The COVID‑19 pandemic has brought the science and profession of public health to the forefront of communities nationwide. Pantex and Y‑12 are fortunate to have physician medical directors, Dr. Warren Sayre and Dr. Michael Paston, who have extensive public health backgrounds.
Occupational Health Services at both sites has taken on a public health role as well during the pandemic to protect workers.
Preventive medicine has often played second fiddle in the U.S. healthcare system, said Sayre, CNS corporate medical director and Y-12 site occupational medical director. Preventive medicine is the umbrella over the fields of public health and occupational health. Sayre earned a master's degree in public health in addition to his medical education and certifications.
"From contact tracing, to case management, to testing, and now most importantly to vaccinations, public health is at the forefront of controlling, then quashing the pandemic," he said. "The public health system is so often in the background, and it is rare that they have to step into the spotlight like they have during the pandemic. They are one member of the choir of unsung heroes who have saved lives and moved us toward eradicating this horrific virus."
In addition to the medical directors, OHS also employs several physicians and healthcare professionals who have extensive public health training and experience.