Y-12 History Center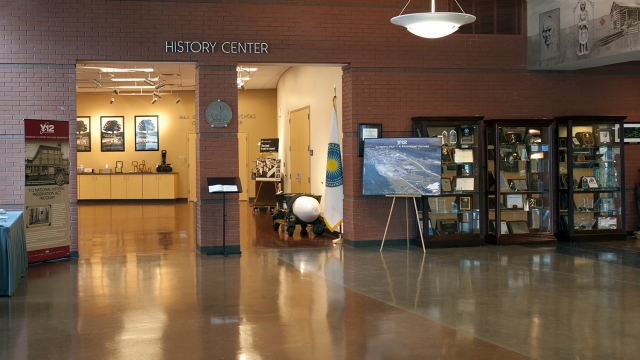 Attention
Due to concerns over COVID-19, there is currently no public access to New Hope Center and the Y-12 History Center.
Only those with official business will be allowed to enter New Hope Center.
Thank you for your patience.
---
Located within the New Hope Center at Y-12, the History Center houses a fascinating collection of informational materials and historical artifacts that chronicles Y-12's early missions.
Normal hours are 8 a.m. to 4:30 p.m. Monday through Thursday; other times by appointment. Contact Anna Lisa Conover, office: 865.574.3615 or Ashley Harris, office: 865.574.2917. Fax number 865.574.3799.