Office of Radiological Security
The Office of Radiological Security's Alarm Response Training provides training in the area of response for radiological events and provides an opportunity for the security forces, health and safety personnel, and other responsible parties such as the supporting local law enforcement to develop, discuss, and exercise their own tactics, techniques, procedures, and protocols when responding to a theft and/or sabotage event involving radioactive materials of significance. This voluntary program is free, and all expenses (travel, meals, etc.), other than the trainee's training time, will be paid by the ORS Domestic Threat Reduction Program.
Facilities participating in the Domestic Security Program are scheduled for the courses conducted throughout the year at the Y‑12 National Security Complex in Oak Ridge, Tennessee. The Y‑12 National Security Complex has historically been a cornerstone in the protection of the citizens and assets of the United States of America. Y-12 proudly continues to support America's national security mission through ORS.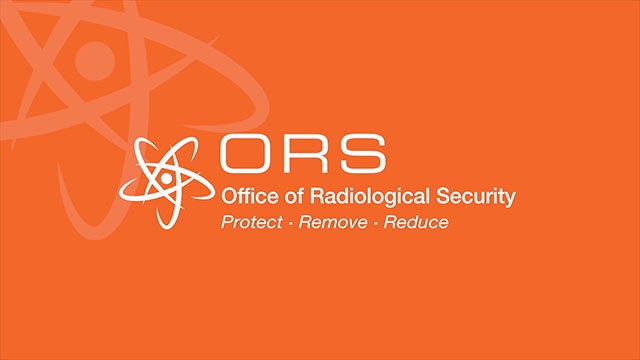 Office of Radiological Security Video
This course is 3 days in duration, and 10 seats are generally reserved for each institution. We request a composition of RSO personnel (1–2), on-site security force personnel (2–3), a central alarm station/dispatch person (1–2), a training officer (1), and supporting local police department (2–4) personnel to attend the course from each facility.
Contact us for more information about:

The Program
U.S. Department of Energy
Daniel Romano
Program Manager
865.241.6922 (office)
865-314.2413 (mobile)
Kristin Hirsch
National Nuclear Security Administration
Global Material Security
Director for the Office of Radiological Security
202.586.6256 (office)



Nicholas Butler
Deputy Director
202.586.1929 (office)