Lending a Hand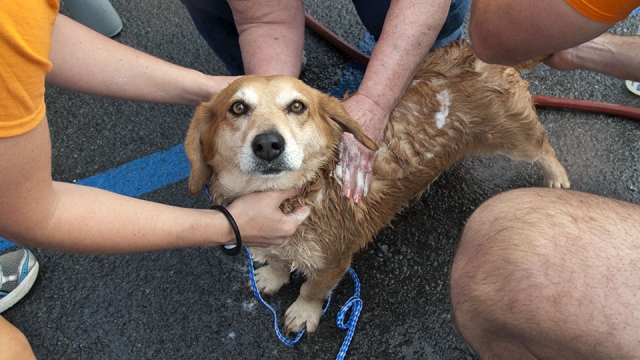 Y‑12 volunteers at the Shelter Animal Rescue Group spent time bathing and grooming dogs. SARG is dedicated to giving animals from the Oak Ridge Animal Shelter a second chance at life.

Each year, employees nominate projects for the Y‑12 Day of Volunteering. Employees volunteer to lend a hand and Y‑12 provides support. In 2012, more than 1,100 employees, their family members and other volunteers worked on 60 projects, marking the largest turnout in the 10 years of Y‑12's Day of Volunteering program.
The work took place primarily over one weekend and included projects at homeless shelters, food banks, children's organizations, animal shelters and many other vital, nonprofit groups.