ExpoQuip honored as small business supplier
Posted: Wednesday, August 29, 2018, 12:18 pm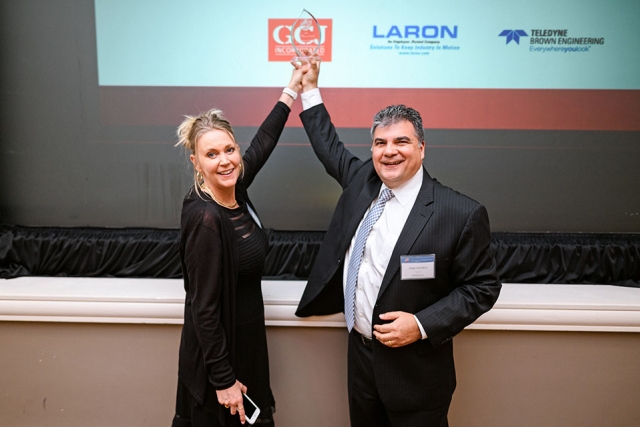 Deana and Jorge Sanabria, owners of ExpoQuip, Inc., holding their award from Bechtel National, Inc. as a small business supplier.

OAK RIDGE, Tenn.—ExpoQuip, Inc. of Knoxville, Tenn., has received a national small business supplier award for 2018 from Bechtel National, Inc., the lead company of Consolidated Nuclear Security, LLC.
CNS nominated ExpoQuip, which primarily provides heavy equipment to the Y-12 National Security Complex in Oak Ridge. The company has performed in excess of $1.5 million in business in just over three years. In FY 2017, their contract awards exceeded $500,000 in sales, which included more than 88 deliveries with 100 percent on-time performance for each purchase order.
"Our subcontractor and supplier community relationships are the cornerstone to many of our highly technical, and often first-of-a-kind projects," said Barbara Rusinko, president of Bechtel's Nuclear, Security and Environmental global business unit. "The performance of these suppliers continues to enhance our ability to deliver superior service to our customers and advance innovation in the industry."
ExpoQuip was praised in the award nomination for embodying CNS' corporate values. "It's like they share our DNA," said Small Business Manager Lisa Copeland. "In a competitive, high-pressure climate, knowing that your small business supplier shares your culture and values is an incredible asset."
Companies were evaluated on multiple factors. They include: overall performance; the ability to deliver quality services/supplies on time; the ability to work collaboratively to meet milestones; and meeting or exceeding project expectations in aspects of safety, construction performance, technical expertise, and environmental compliance. Nominations were reviewed and approved by Bechtel procurement and project managers. Final recommendations were approved by senior leadership.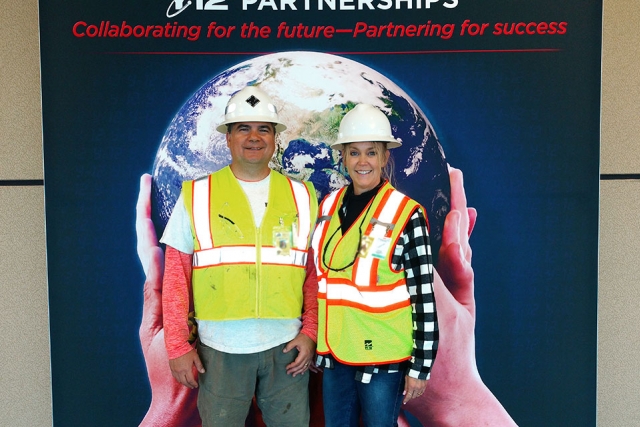 The owners of ExpoQuip, Jorge and Deana Sanabria, sometimes work on site at Y-12.

Follow Y-12 on Facebook, Twitter, YouTube and Flickr.
###