Zoo partner responds to call of the wild
Posted: Monday, May 18, 2020, 12:58 pm
Y-12 helps feed white-tailed deer
Oak Ridge, Tenn. — Spring is the busiest time of year for Little Ponderosa Zoo and Rescue in Clinton. With 41 school field trips and other educational events lined up this season, 2020 was shaping up to be a banner year for the nonprofit zoo. Then the pandemic struck.
"COVID-19 hit us hard," said James Cox, zoo owner and founder. "We stumbled."
School trips were canceled. Ticket sales vanished. With more than 500 animals to feed and care for, Cox wondered how he would make ends meet.
"Every little mouth that eats, we've got to feed," he said.
Emergency funding for white-tailed deer rehab
Throughout the year, the zoo takes in injured, mistreated, sick, and orphaned pets, wildlife, and exotics. Cox said he was particularly concerned about the 100 or so white-tailed deer the zoo cares for annually through a rehabilitation program with the Tennessee Wildlife Resources Agency.
"In May, with fawn season upon us, we were not financially prepared, due to COVID-19, to provide the special milk formula fawns need," he said.
That's when Consolidated Nuclear Security stepped in. CNS, which manages the Y-12 National Security Complex, dipped into its contingency funding for emergencies through the employee-led Y-12 Community Investment Fund. In 2015, CNS established the fund through a partnership with the East Tennessee Foundation.
Y-12's $2,500 donation will allow the zoo to purchase the first round of formula to feed injured and orphaned fawns that will be brought to the facility in coming weeks. This is the second time Y-12 has provided emergency dollars to the zoo through the fund; the first was in 2017 when a major fire destroyed parts of the zoo.
A community partner
"It's very important to have Y-12 as a community partner," Cox said. "It shows Y-12 cares. When we join together, it all works out for the good of animals and people."
Denise Harmening, a Y-12 project manager who serves on the zoo's advisory board, helped secure this year's donation.
"I thank Y-12's Employee Investment Advisory Committee for providing this gift to the zoo so quickly," Harmening said. "Y-12's donation will help keep the zoo operating during uncertain times like this.
"The zoo is a great asset to our community," she added. "Being an advisory board member gives me an opportunity to help animals and give back to my community."
Robert Keen chairs Y-12's Employee Investment Advisory Committee, which donates more than $120,000 annually to nonprofit organizations in East Tennessee.
"By serving on the committee, I have learned so much about how Y-12 employees, like Denise, interact with and support various organizations and communities," said Keen, also a Y-12 project manager. "The board comprises a cross section of Y-12 community volunteers, and by working together, we have helped, and will continue to help, steer Y-12's financial contributions to deserving organizations that benefit our communities."
Keeping the zoo going
Cox said he is grateful to Y-12 and other community contributors and volunteers who keep the zoo going.
"All of us at the zoo have a heart and passion for what we do, but we can't do it alone," Cox said. "We're so thankful to Y-12 and all those who give their time and resources. It's why we exist today."
Since its establishment, the Y-12 Community Investment Fund has provided more than 120 grants totaling nearly $700,000 to nonprofit organizations and educational institutions in the East Tennessee region.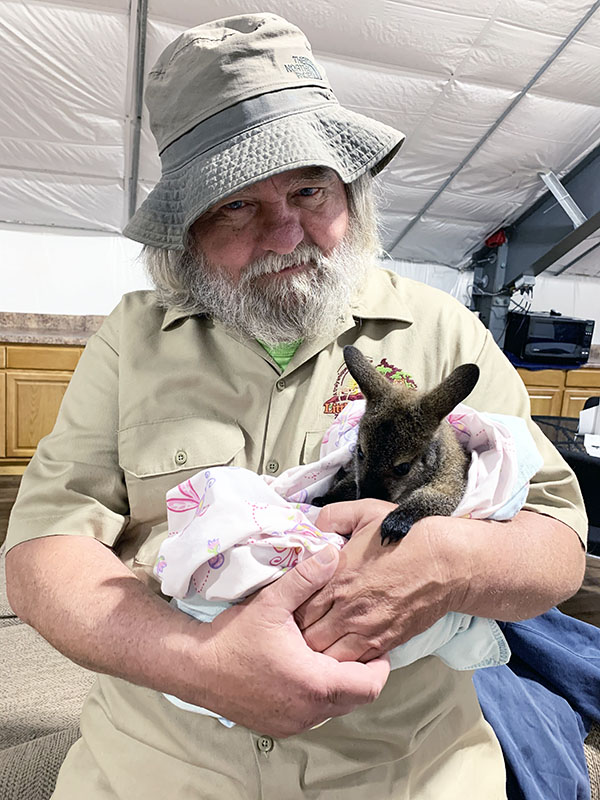 James Cox, Little Ponderosa Zoo and Rescue owner and founder, holds a six-month-old wallaby. "I wanted to care for the animals that need help, the ones that need a home," Cox said of his reason for establishing the zoo almost 40 years ago.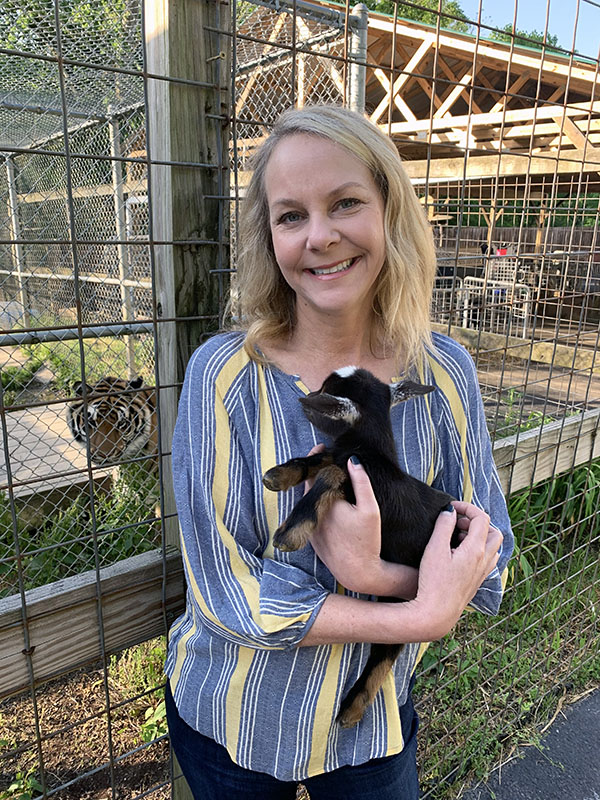 Y-12's Denise Harmening nestles a baby goat at Little Ponderosa Zoo and Rescue. "I've always loved animals," said Harmening, who serves on the zoo's advisory board.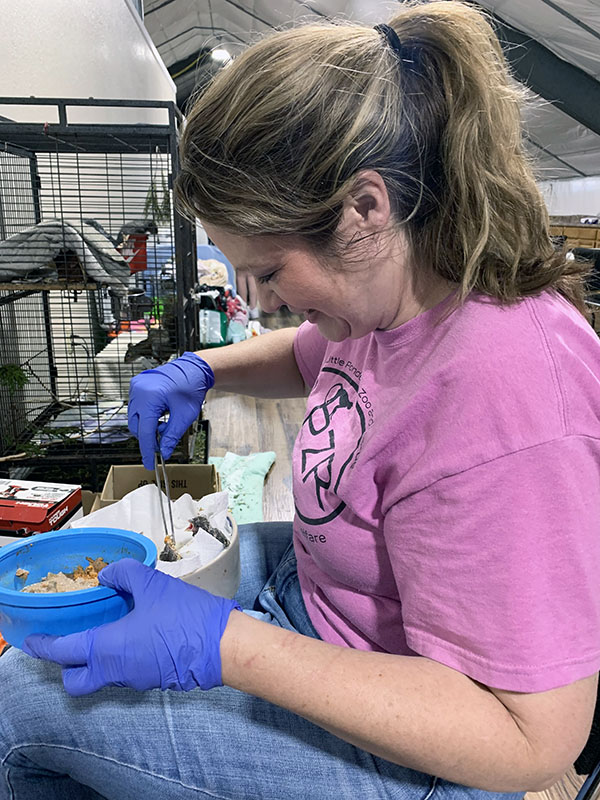 Mary Lou Redmond, manager of Little Ponderosa Zoo and Rescue, feeds young bluebirds brought to the zoo after their nest was blown down. "Just call me a baby bird nurse," Redmond said. "It's rewarding to help injured, weak animals and then be able to release them back into the wild when they're strong."
Follow Y-12 on Facebook, Twitter, YouTube and Flickr.
###