Pantex, Y-12 teams receive Defense Programs awards
Posted: Thursday, February 15, 2018, 12:21 pm
OAK RIDGE, Tenn. — Some 212 Pantex and Y-12 employees recently were recognized by the Office of Defense Programs for setting the bar high with their work and significant contributions to sustain our nation's nuclear deterrent.
"The work that underpins the stockpile is complex and challenging," said Phil Calbos, principal assistant deputy administrator for Defense Programs. "These awards recognize the most exceptional of those efforts, and it is important to take time to honor those involved. Our superb people are at the core of NNSA's role as part of the deterrent."
DP Awards of Excellence recipients have made — in any phase of the nuclear weapons life cycle process — an identifiable and significant achievement in providing increased quality; productivity; cost savings; creativity; or enhanced weapon safety, security, or use control. Ceremonies were held in Amarillo, Texas, to honor 10 teams and Oak Ridge, Tenn., to honor three teams of award recipients.
"Your accomplishments are crucial to our continued success and represent Pantex and Y-12 at their best. Thank you for maintaining our can do spirit," CNS President and Chief Executive Officer Morgan Smith said. "Our sites have made significant achievements throughout our history that we often reflect on, but your work sets the stage for our future. You're pushing us forward daily with better ways to get the job done. Each of the 13 projects recognized by Defense Programs makes me very proud — of you, your foresight, and your dedication to our mission for the nation. Thank you."
The DP Awards of Excellence were established in 1982 to recognize significant individual and team accomplishments across the nuclear weapons complex in support of NNSA's nuclear weapons program. The awards recognize significant achievements in quality, productivity, cost savings, safety, or creativity supporting NNSA's nuclear weapons modernization program. Federal employees and contractors are eligible to win awards. An executive review panel, with equal representation from each office, selects the winners annually.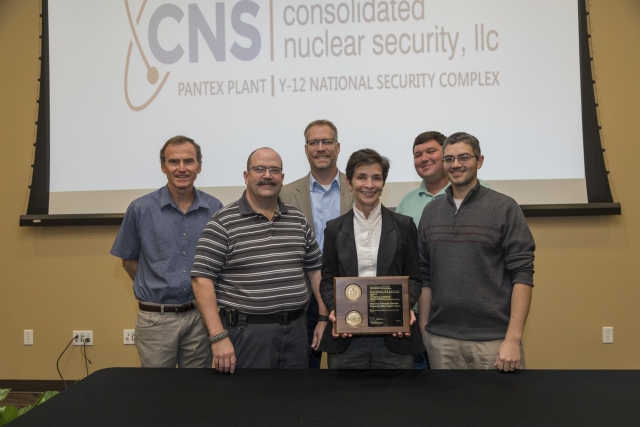 Follow Y-12 on Facebook, Twitter, YouTube and Flickr.
###