Y-12, UPF garner DOE Sustainability Awards
Posted: Thursday, September 13, 2018, 4:11 pm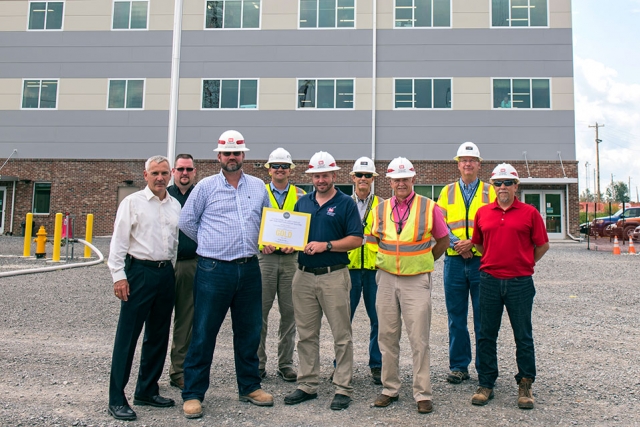 A Y-12/Uranium Processing Facility team of federal and contractor employees, as well as members of the U.S. Army Corp of Engineers, received the 2018 Department of Energy Sustainability Award for Strategic Partnerships for Sustainability.

OAK RIDGE, Tenn. – Y-12 and the Uranium Processing Facility project received two 2018 DOE Sustainability Awards at the August 24 Energy Exchange and Better Buildings Summit in Cleveland, Ohio.
The Sustainability Performance Office sponsors the U.S. Department of Energy Awards to recognize outstanding sustainability contributions of individuals and teams at DOE and National Nuclear Security Administration facilities across the country. DOE Sustainability Awards celebrate excellence in energy, water, and fleet management, as well as achievements in projects representing exemplary sustainability practices.
Frank McHenry was recognized as a Sustainability Champion for his role in Y-12's Energy Savings Performance Contracts. The activities completed under these contracts contributed to achieving or surpassing sustainability goals for greenhouse gas emissions, and water and energy intensities. McHenry successfully coordinated Y-12 managing and operating contractor Consolidated Nuclear Security and the ESPC contractor personnel.
Also, the UPF Project Office Site Infrastructure and Services Integrated Project Team received an award for Strategic Partnerships for Sustainability: Y-12 Building Partnerships for a Sustainable Future.
The award recognizes the team and the partnership between the U.S. Army Corps of Engineers Nashville District, UPF Project Office, and CNS that resulted in the successful on-time and under-budget completion of the Leadership in Energy and Environmental Design (LEED) Gold certification for the Uranium Processing Facility's Construction Support Building. The innovative CSB design will support the site's sustainability efforts throughout the lifetime of the facility.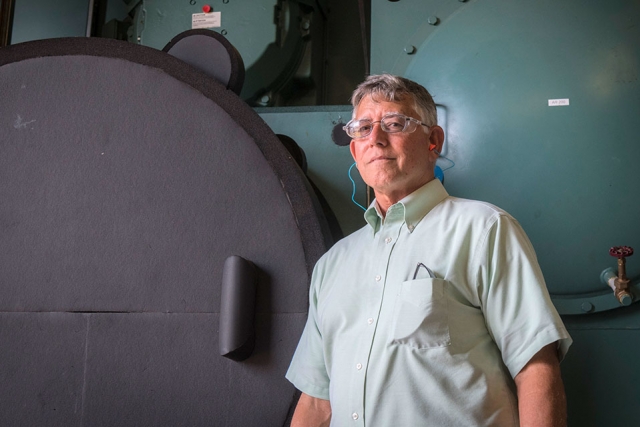 Y-12's Frank McHenry was honored as a Sustainability Champion as part of the 2018 Department of Energy Sustainability Awards.

Follow Y-12 on Facebook, Twitter, YouTube and Flickr.
###