CNS employees serving double duty for the nation
Posted: Monday, May 22, 2023, 7:48 am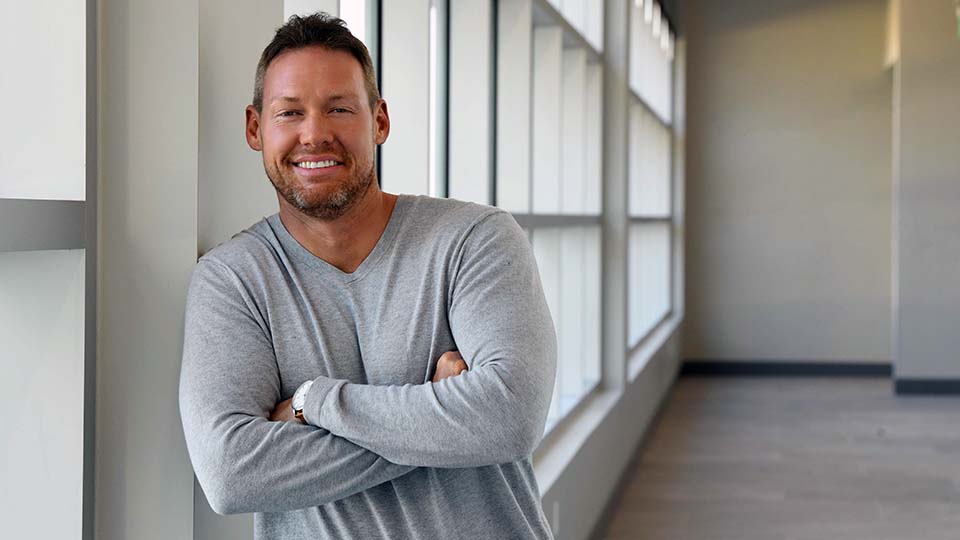 Chafin H. pulls double duty when it comes to serving others; he works at Pantex and is a lieutenant colonel (select) in the U.S. Air Force Reserve.
Once a month, Chafin H. loads up his Suburban and points the truck north toward Colorado Springs.
Chafin is a project manager in Construction Projects at the Pantex Plant in Amarillo, Texas, but he's also a lieutenant colonel (select) in the U.S. Air Force Reserve at Peterson Space Force Base in Colorado Springs. And while the trip usually takes about 6 hours and covers more than 350 miles, there's not a lot of distance between the two missions he performs: National security is the priority.
"For U.S. veterans, a career at Pantex or Y-12 is a continued service to our nation. By working at Pantex or Y-12, we help ensure the reliability of our nation's greatest deterrence against authoritarian aggression—the U.S. nuclear triad," said Chafin, who has been an instructor pilot in the Air Force Reserve for 8 years after 9 years of active-duty service.
Pantex and the Y-12 National Security Complex, which are managed and operated by Consolidated Nuclear Security (CNS), often offer sought-after vocations for those who have or continue to serve in our armed forces. It's no surprise that 29% of the Pantex workforce and 18% of the Y-12 workforce have former military experience.
Like Chafin, more than 30 employees remain active in the armed forces, often through the reserves, serving double duty for the nation.
"Serving in the military and working a full-time civilian job is tough and very busy," said U.S. Navy Reservist and Y-12 Quality Technical Procedures Specialist Scott B. "We are always on the go, but most of us wouldn't change a thing. I am very proud to have the opportunity to wear our nation's uniform, but we are just regular people who have had the opportunity to help our country the best way we know how."
In recognition of Armed Forces Day, celebrated on May 20, some employees shared how their roles at the sites allow them to continue service to our nation.
"The operation and functionality of our sites have a direct impact on national security," said Jonathan C., an engineer in the Facility Design Group at Y-12 and a first lieutenant in the Tennessee Air National Guard. "If the operational status of the facilities and the sites is impacted, then we may miss key objectives, which have second and third order effects."
"In the Army, I dealt with nuclear targeting, nuclear disablement, and counterproliferation," said Jimmy M., a lieutenant colonel in the U.S. Army, who is a SkillBridge intern working in Y-12 Product Manufacturing Engineering. "At CNS, I can support the other end of our nation's nuclear deterrent and assist in the training of other DoD elements. I continue to serve because I enjoy the challenge, and I feel as though I am supporting my country."
Scott thanked CNS and his colleagues for supporting those who remain active in the armed forces.
"Y-12 and CNS have been the most supporting companies I have worked for since transitioning from active duty to the reserves," Scott said. "I know that my team always has my back when I have to be out on orders for the Navy. I'm able to complete my training and return seamlessly."
Mike F., a master sergeant with the U.S. Air Force National Guard and an instructor in Production Training, agrees the support of the company, coworkers, and even DOE are important.
"I have had several supervisors support me in my role to serve our nation. I'm also thankful to our DOE headquarters leaders who feel strongly in supporting us serving our nation," Mike said.
U.S. Army National Guard Second Lieutenant Robert M., who is a Y-12 Project Controls scheduler, added, "I definitely feel like working at Y-12 allows me to continue to serve the nation. When I come to work, I get to actually see America's nuclear deterrent actively being used. From the history of the plant to the individual projects and individuals who make things happen, it is incredible to see."
His peer Allison D., a captain in the Tennessee Army National Guard and a Project Controls scheduling associate, said, "My role at Y-12 has allowed me to continue to serve the nation through providing the products through which we are interfacing with foreign nations. By doing so, I'm understanding their capabilities and threats they can bring to the world."
"Being in the guard has helped me become more confident and able to think on the move," Robert said. "A popular saying is that 'No plan survives first contact,' so being able to prepare contingencies and to think and adjust on the move has been a very valuable skill that the Army has taught me. I personally like to remind myself that I may not be able to control every situation, but I can always control how I react to it."
"The National Guard helped me develop a positive self-improvement mentality and taught me to aim for excellence in all I do," Jonathan said. "I learned to get comfortable with being uncomfortable and to bounce back when you hit a wall and keep moving forward. It changed the way I view the world and taught me to appreciate the small things. It has made me into a better leader, a better follower, and a better communicator. All these aspects turned me into a better friend, family member, and (soon to be) husband."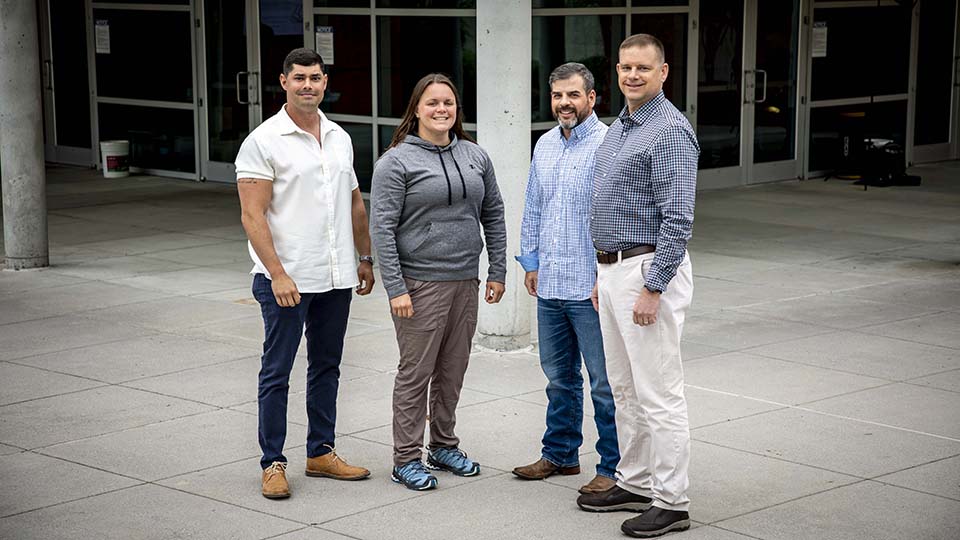 These Y-12ers remain dedicated to serving others. From left: Jonathan C., Allison D., Scott B., and Jimmy M.