Providing compassion in trying times
Posted: Wednesday, December 16, 2020, 8:29 am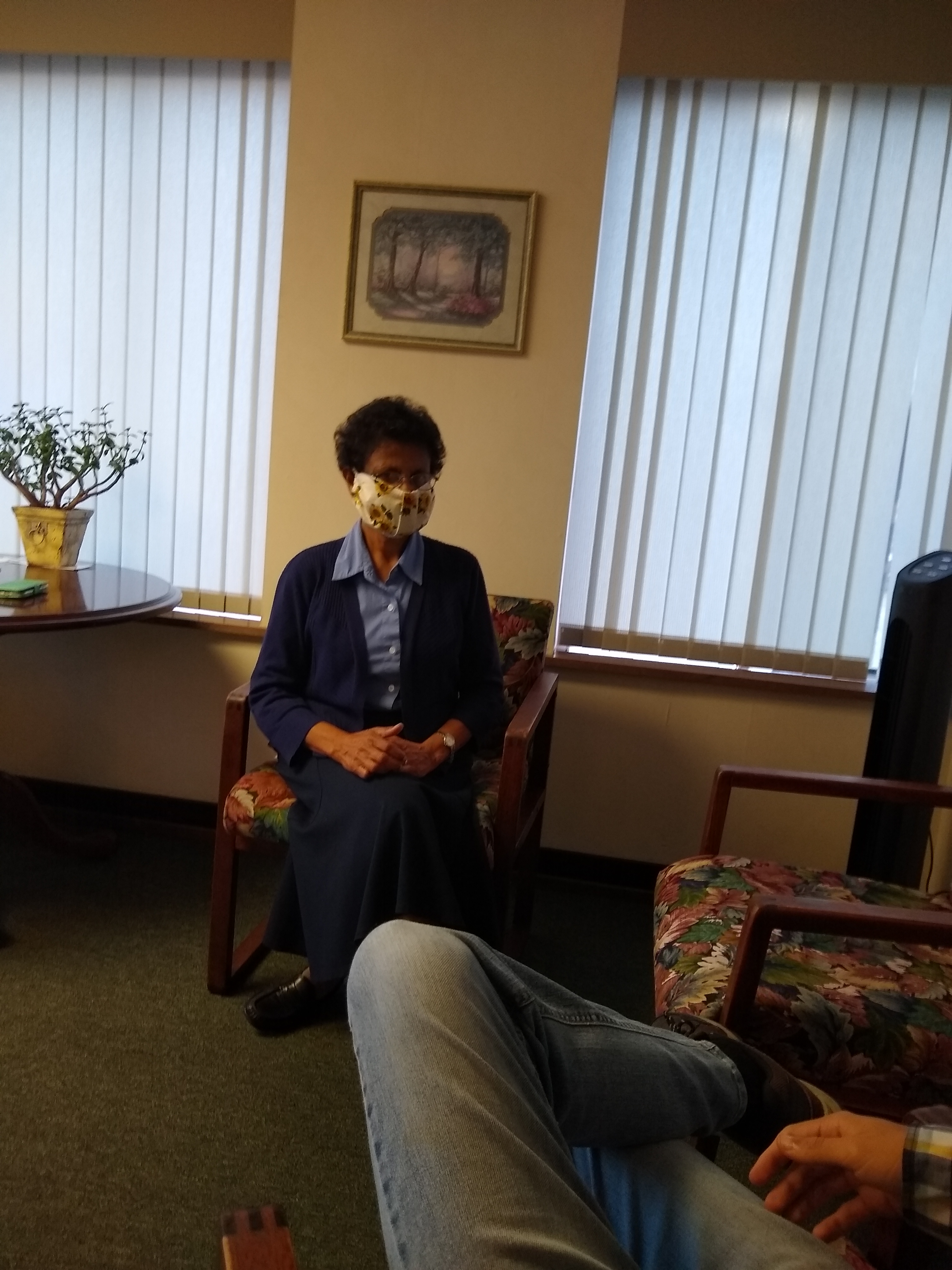 Executive director of Compassion Counseling Lakshmie Napagoda interacts with a client.
In days when we could all use a little compassion, Compassion Counseling in Maryville has been working diligently to help those with mental illness break the cycles of abuse and incarceration and retain employment.
With closures, quarantines, and economic uncertainty, the COVID-19 pandemic has made most of us feel a little frayed around the edges. For individuals with mental illness, that level of stress can easily reach the breaking point.
According to Lakshmie Napagoda, RGS, LCSW, executive director of Compassion Counseling, many families are caught in a vicious cycle of abuse, incarceration, and unemployment. She said, "Those who are able to find employment after incarceration often work in stressful settings. As a result, life stressors continue to add up."
Grant vital during shutdown
Compassion Counseling received a grant from Consolidated Nuclear Security's Community Investment Fund to provide clinical and educational services to those stuck in the cycle of abuse and incarceration. Unfortunately, those plans had to be modified because of the pandemic.
"Having the grant was especially helpful during the pandemic when our fundraising options were limited," noted Napagoda. The challenge became delivering the counseling from a distance.
The program switched to telehealth, which was not without problems. Many of the Blount and Sevier County clients were not keen on the virtual sessions, and confidentiality concerns and slow internet speeds further exacerbated the problem.
Delivering counseling post-shutdown
Compassion Counseling's program is driven by referrals from various sources, including the Blount Justice Center and the Blount County Probation Office. "As soon as the shutdown lifted, we received multiple calls from people arrested for domestic assault and those needing stress and anger management classes" said Napagoda.
With the influx of referrals, they still had to work with the social distancing restrictions, and their space wasn't large enough. Fortunately, they were able to use a larger space in the building where they are located. By providing two sessions, they were able to accommodate 25 clients. Through the Community Investment Fund grant, they have been able to counsel 53 clients through group therapy and anger management sessions.
From resentment to acceptance
Court-ordered therapy often comes with resistance. According to Napagoda, acknowledging that resistance is the first step. The goal is for them to acknowledge that they played a role in their situation, realize that they need to make better choices, and hopefully develop some resilience to break the cycle.
"Anger seems give some people a sense of power," noted Napagoda. "We try to explore causes of that anger to help people develop new behaviors."
It's hard work - for the therapists and the clients - but there are rewards. Suicidal clients finding a silver lining, a client finding a job after being fired for accosting a customer, and another developing an emotional connection that he'd never had before are just some of the examples of the real differences counseling can make on lives. Those are the outcomes in which Compassion Counseling is investing.
Visit Compassion Counseling's website for more information about their services.