I am mission success: Jeff Yarbrough
Posted: Monday, June 22, 2020, 3:33 pm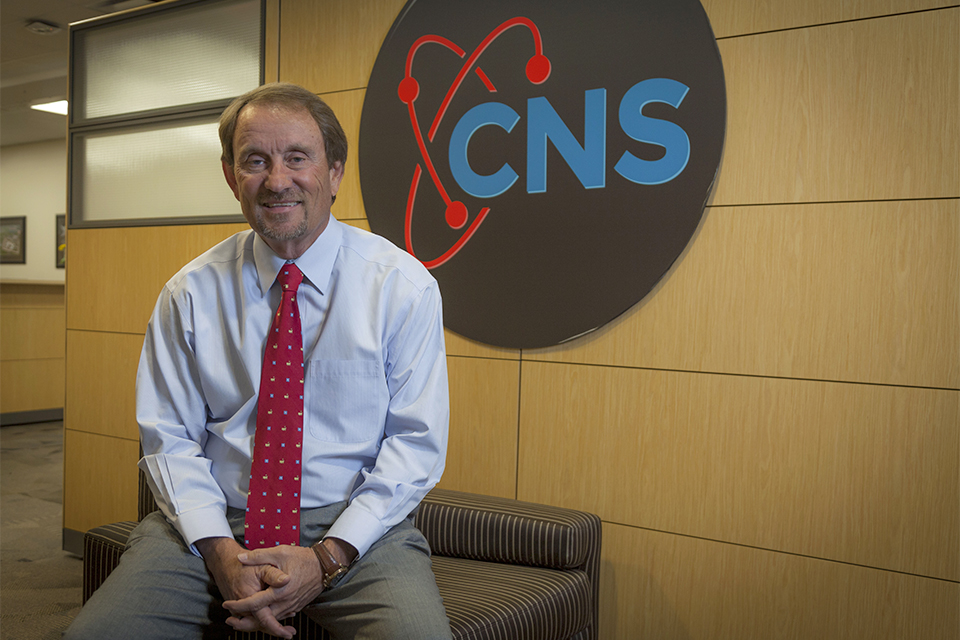 Jeff Yarbrough, Y-12 deputy site manager
Jeff Yarbrough's expertise is rooted in ensuring the safety of our nation's nuclear security. As Y-12 deputy site manager, it is his responsibility to provide an independent perspective in order to keep the site safe and secure from threats or abnormal conditions, including COVID-19.
Along with an integrated team, Yarbrough has served as an essential leader, after joining Y-12 only five months ago, to guarantee operations are transitioning safely and smoothly throughout the pandemic.
"The fact that we continued several mission-critical activities with a significantly reduced on site workforce and were the first site in NNSA to get a recovery plan approved are testaments to that hard work," he said.
Before moving to East Tennessee, Yarbrough spent 29 years at Pantex where he held diverse leadership roles, implemented a new management organizational structure, and managed a portfolio of programs and projects.
"In the work that we do at Pantex and Y-12, you have to set and follow high standards," Yarbrough said.
Over the course of his career, Yarbrough has served as a leading proponent of safety performance for the enterprise. While he was a division manager in the engineering and design division at Pantex, he played a key role in the design and implementation of a nuclear weapons process re-engineering and safety basis initiative. This initiative involved several new approaches to how nuclear assembly and disassembly work was engineered, analyzed, authorized, and performed.
"I think you have to have a vision and plan where you want change to take you," he said. "It's important to have a process or set of tools that you trust to help you get to that vision."
"The recipe for success can simply be boiled down to putting the right leadership team in place, developing partnerships with internal and external stakeholders, providing the tools, and empowering the workforce to improve processes," he said.
What does mission success mean to you, and how was it proven during the sites' reduced mission-critical operations?
Mission success in a pandemic is new territory for all of us. You quickly realize the principles relied on for mission success, in normal times, are more important than ever in difficult and uncertain times. It was proven by a great team effort that developed and executed CNS's pandemic prevention and recovery plans to protect our employees and ensure processes, systems, and critical plant infrastructure were maintained and available.
How did your opinion of your work environment change as CNS sites were placed in reduced mission-critical status?
Since I've been on site most of the time, I didn't have to significantly change my routine like those who are teleworking, as I teleworked for only a few days during the reduced mission-critical status. For almost all of my career, face-to-face communication was the way work was accomplished, so this has been a big adjustment. I've been pleasantly surprised with the excellent transition to teleworking across the sites. This is a tribute to the quick technology infusion and innovation by our Information Solutions and Services teammates. I do look forward to the day when everyone returns to the site.
Are you doing what you envisioned as a young adult? If so, describe how you got here.
I grew up in a petro-chemical community. My family worked in the oil and gas industry in Texas, and I always envisioned a career in that field. However, the industry wasn't hiring engineers after I completed my bachelor's degree. It was a combination of circumstance and a better engineering opportunity that led me there, and I loved my time at Pantex.
Which CNS principle drives you to be successful?
Verbatim compliance is important because it ties together safety and taking care of employees. While the sites are here to support the nuclear security of the country, if we don't support safety and compliance, then we are not successful.
What's your top bucket list item and why?
I am an avid golfer. One day, I would love to play golf in Scotland at St. Andrews (or play at any course in Scotland!).