Y-12 supports ADFAC for back-to-school supplies
Posted: Tuesday, August 7, 2018, 4:10 pm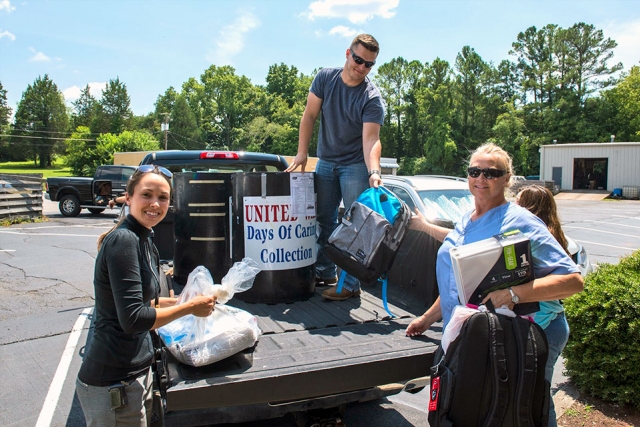 Y-12 employees unload school supplies donated to ADFAC.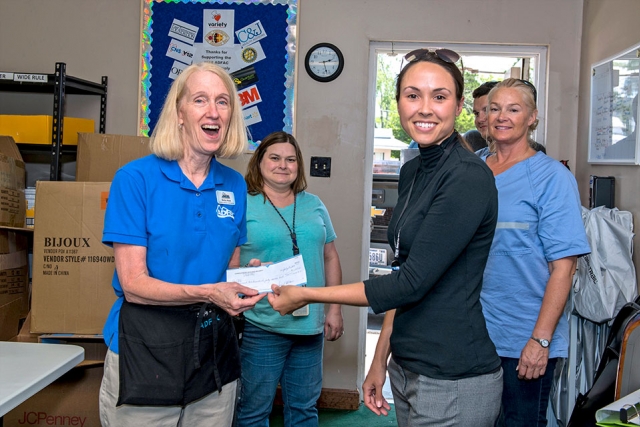 Anita Hazlewood, Y-12's United Way chairperson, presents a check to ADFAC in support of the agency's annual school supply drive.

Students in Anderson and Morgan counties are heading back to class with a backpacks full of school supplies thanks, in part, to the generosity of many Y-12 employees. The program, which assists children from low-income families, is managed by ADFAC, Aid to Distressed Families of Appalachian Counties. The ADFAC School Supply Drive is part of this year's Y-12 United Way Campaign. Y-12 United Way Chair Anita Hazlewood said, in addition to the supplies collected, employees donated $1,297. UPF employees also donated school supplies and $400.