Roane State and Y-12 sponsor cybersecurity camp
Posted: Monday, June 22, 2020, 1:58 pm
In late winter, Roane State Community College partnered with Y-12 to develop a new Cybersecurity Summer Camp for middle and high school students. What started as an in person camp to be held Roane State's Oak Ridge Branch Campus will now be a virtual camp due to the COVID 19 pandemic.
"Y-12 is pleased to be able to sponsor two technology camps and provide students a high quality remote instruction experience with a professor from Roane State Community College," Waldschlager said. "This virtual Cybersecurity Camp is the perfect way to sharpen STEM skills and bond with new friends in the comfort of their home."
The high school camp session planned for June filled up quickly when registration opened in March, but a few spots remain for the middle school session to be held in early July.
"Technology camps expose students to skills beyond academics, allowing them to apply what they learn at school in a different context or environment, and developing them as well rounded adults. While we wanted to have an in person camp, offering this camp virtually adds to the excitement of the topic and should be engaging to students," Waldschlager said.
A recent Roane State news release stated, "Roane State is working with Y-12 to inspire students — our next generation workforce — to develop their cyber skills and talents."
Topics of the camp include digital forensics, IP scanning, data reconnaissance, and more. While the sessions have switched from in person to virtual, campers will still be expected to honor the time commitment as planned. Roane State professor George Meghabgha is teaching the class. He and Waldschlager were featured on a WATE news segment in March.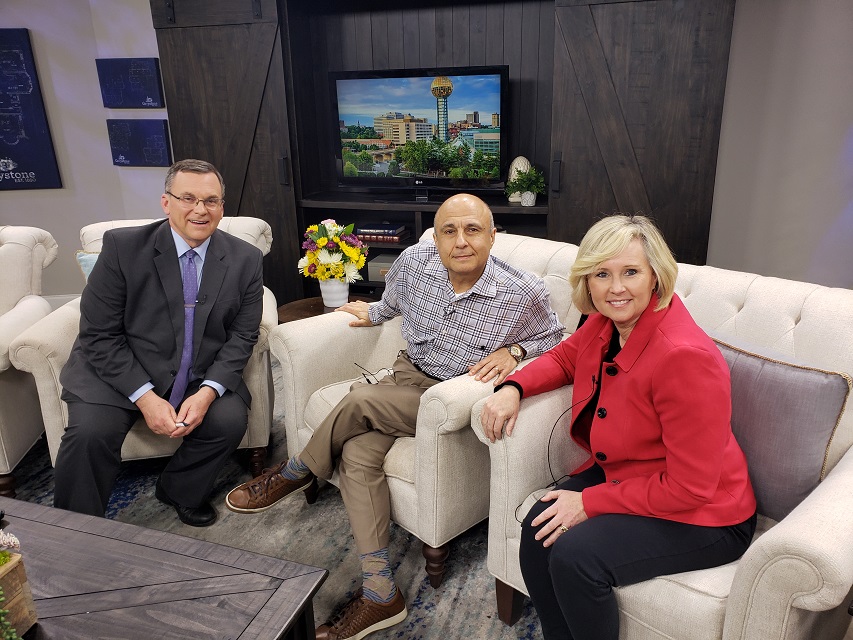 In March, Roane State professor George Meghabgha (center) and Y-12's Kristin Waldschlager visited the set of WATE and talk to anchor Bo Williams about the Cybersecurity Summer Camp.