Y-12 laboratory receives recertification for nuclear Navy support
Posted: Thursday, September 2, 2021, 7:54 am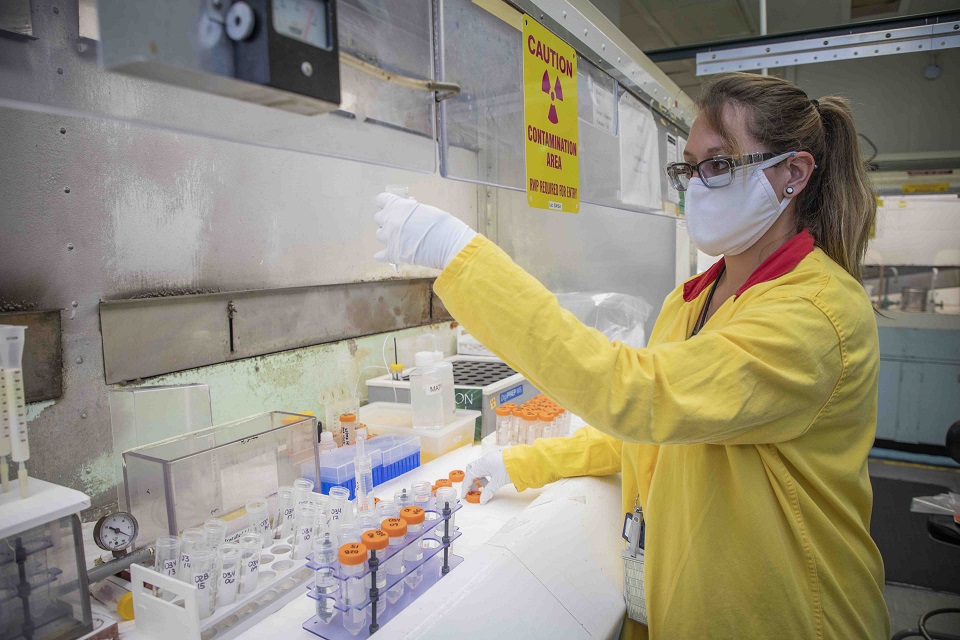 A chemist performs an initial sample analysis.
The Analytical Chemistry Organization (ACO) at Y-12 recently received good news from Knolls Atomic Power Laboratory (KAPL) that ACO completed the annual laboratory requalification to continue supporting nuclear Navy reactors through June 30, 2022. The recertification ensures that Y-12 can continue to process the highly enriched uranium used to help fuel reactors in the Navy's nuclear powered aircraft carriers and submarines under an agreement with NNSA's Naval Nuclear Propulsion Program.
Local and global impacts
Comprised of seven laboratory groups within Analytical Chemistry Enterprise and Mission Operations, ACO performs chemical analyses on a wide variety of samples gathered throughout Y-12.
Impurities in weapon materials, isotopic analysis, waste and environmental sample analysis, beryllium and bioassay for worker health and safety, and reactor material supply are just some of the areas from which the ACO receives samples.
"ACO analyzes virtually every part and process at Y-12," said Rob Kring, former senior manager of Y-12 Analytical Chemistry Mission Operations. "The work we do every day in ACO has global impacts. It's not just a sample we are analyzing — we are ensuring the U.S. nuclear stockpile, helping to power the nuclear Navy and commercial nuclear reactors, and are doing our part to help protect our Y-12 coworkers."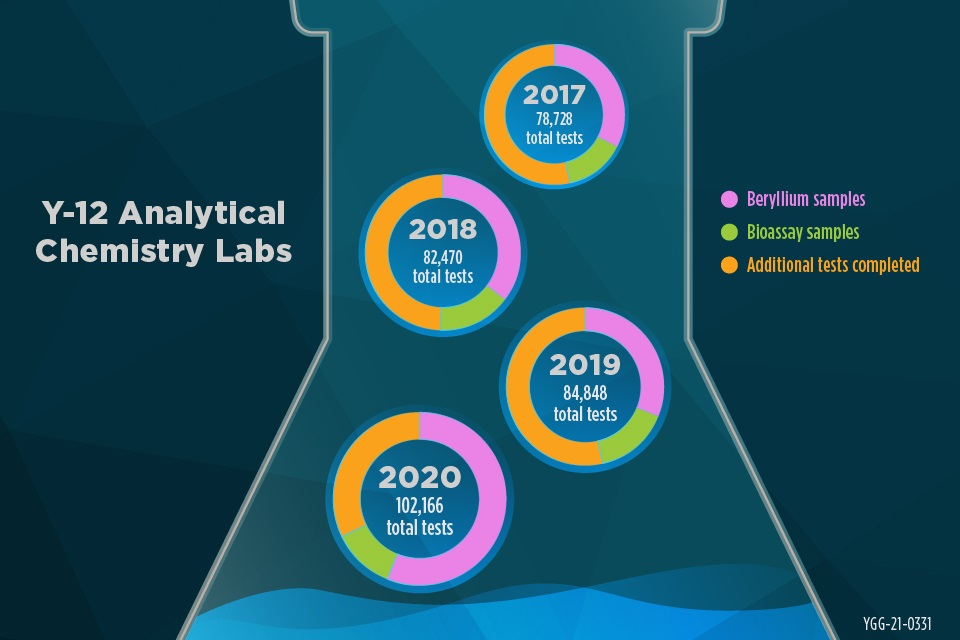 The Y-12 Analytical Chemistry Operations group completed more than 102,000 tests in 2020. Click for a larger image.
A yearly review
Each year, ACO participates in a recertification exercise run by Knolls Atomic Power Laboratory, which is a part of the greater Naval Nuclear Laboratory. During the exercise, KAPL sends samples with different and unknown concentrations of impurities to Y-12 and ACO then has to recover those impurities at the targeted levels within strict accuracy constraints well-below the parts per million level. The ACO team prepares eight samples along with blanks and quality control. Both the samples and the individual components are analyzed and then re-analyzed on additional instrumentation to verify results.
Results are collected, compiled, calculated, and reviewed over several days before a report is produced and submitted. KAPL then evaluates the report and recertifies ACO based on the results.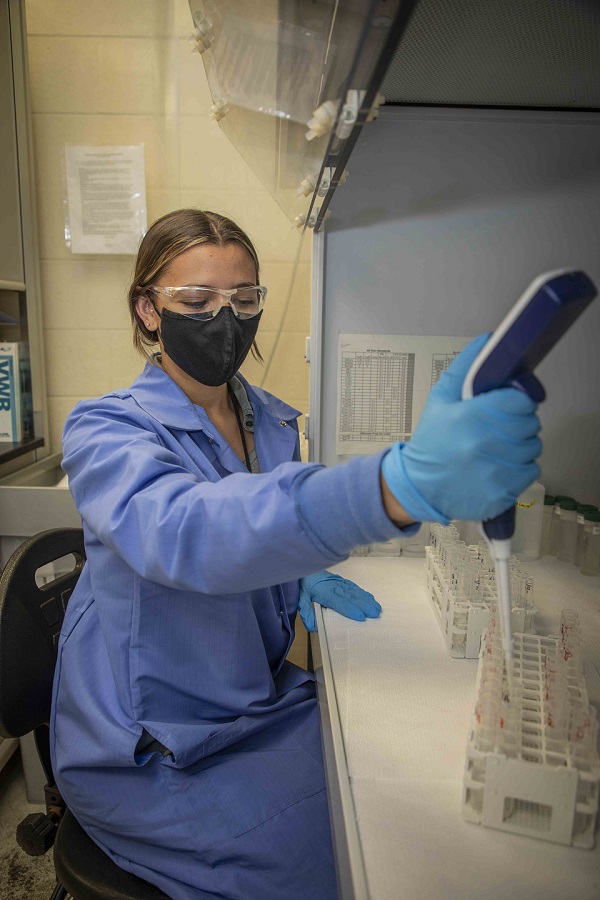 Overcoming challenges
The previous year brought many challenges to working environments all over the world, and the ACO recertification process was no different.
"Communication is key to all customer relationships, and COVID-19 drastically increased the difficulty of all interactions," explained Kellye McGhee, lead chemist for the Inductively Coupled Plasma team.
"Keeping up with daily customer samples and lab qualifications is challenging even in a stable environment, but finding a way to complete necessary tasks while dealing with all the uncertainties COVID-19 brought our way was even more complicated," McGhee stated. "Thanks to the critical thinking skills of our group, collaboration with other subject matter experts within ACO, and a deep motivation to succeed for our customers, we continue to support the Y-12 mission."
Participants followed pandemic controls that were active at the time of the photographs.