Recent grad, former Y-12er, current space explorer
Posted: Thursday, February 25, 2021, 2:35 pm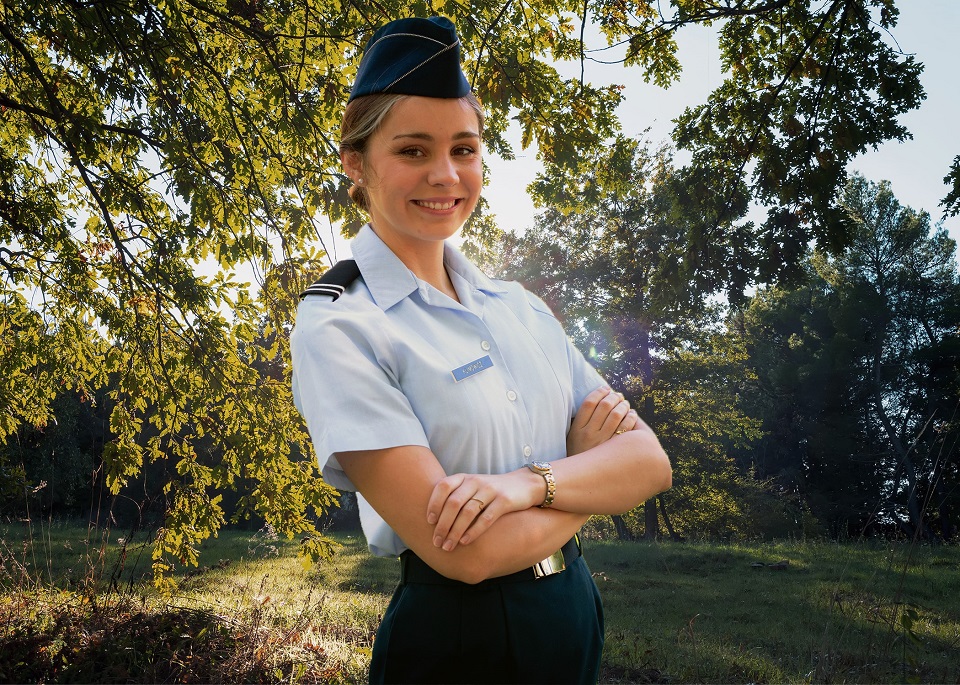 Meet Kadee Klimowicz, who worked at Y-12 while waiting on her training in the Space Operations field at Vandenberg Air Force Base to begin.
Kadee Klimowicz, a recent University of Tennessee graduate with a degree in civil engineering and second lieutenant in the Air Force, was selected to join the Space Operations field at Vandenberg Air Force Base in California. While her training was in hold because of COVID-19, she worked with Consolidated Nuclear Security in Global Security and Strategic Partnerships (GSSP), a program that supports both Y-12 and Pantex.
Like many of us, Klimowicz wasn't sure how to react when the pandemic caused a wrinkle in her career plans. "I have been waiting to start that training since I graduated, but the delay threw me for a loop! I was happy to have this opportunity until my training began," Klimowicz said.
She explained that her training for a space operations officer includes a 7-month course, Officer Undergraduate Space Training, where she will learn technicalities involving orbital mechanics, space surveillance, and space lift. "It's where officers get to collaborate with civilian contractors, like SpaceX," Klimowicz said.
"I am extremely proud to call Y-12 the starting point in my career," she said. "As I progress in the Space Operations field, my goal is to help develop more efficient technologies that allow us to continue our exploration of the last frontier but lessen our waste, starting from Earth and into our stratosphere."
This engineer and self proclaimed "huge space nerd" is no stranger to Y-12 as her stepdad has worked in Y-12 Emergency Services for more than 10 years, but the site "has always been fascinating, yet mysterious" she said. Klimowicz is also gaining perspective from working with GSSP director Eva Irwin.
"Eva has mentored me and opened my eyes to the amount of science exploration and global innovation that has happened and continues to happen at Y-12. I have learned about the importance of secure agreements and mechanisms that continue to make those global innovations happen, and I hope to learn more about the engineering behind the projects that continue to change the world," she said.