Y-12 updates the business community
Posted: Monday, December 5, 2016, 12:58 pm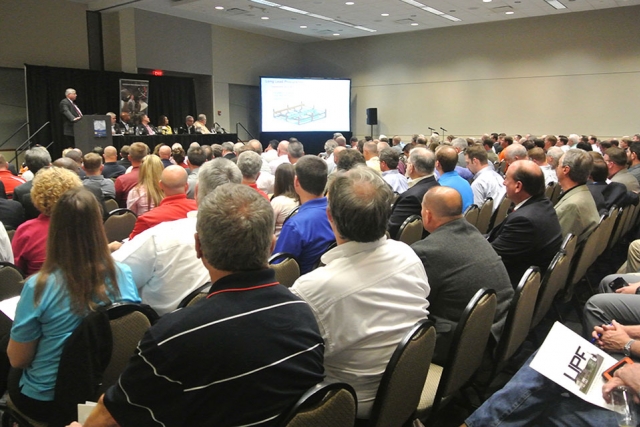 UPF Procurement and Engineering presented at an informational forum for potential vendors on Oct. 13 in Knoxville following the Energy, Technology and Environmental Business Association conference.

Y-12 bookended this year's Energy, Technology and Environmental Business Association (ETEBA) conference at the Knoxville Convention Center. From the ceremonial ribbon cutting at the kick off to a post-conference forum, Y-12 officials interacted with the local business community.
CNS Vice President and Y-12 Site Manager Bill Tindal helped open the three-day conference. During the conference, Cindy Morgan, CNS's senior supply chain manager, participated on a panel to help educate local and small businesses on Y-12 subcontracting opportunities. CNS Infrastructure Programs Director Steve Laggis spoke separately about risk reduction efforts at Y-12's legacy facilities. Laggis shared progress on projects to protect existing facilities until large-scale decontamination and decommissioning efforts can begin, which includes recent progress to reseal the roofs on three buildings with a commercial foam roofing material.
Following the conference, personnel from the Uranium Processing Facility project spoke to a standing-room-only crowd at an informational forum for potential vendors in Knoxville. More than 300 business representatives hoping to do business with UPF attended the forum.
After a presentation from UPF Procurement Director Rich Brown and a question-and-answer period, potential vendors had an opportunity to speak with procurement and engineering representatives about upcoming bid packages and the pre-qualification and registration processes.
UPF procurement will kick into overdrive during the next couple of years, with the majority of purchases for the project made between 2017 and 2019.