Y-12 Fire Department serves neighbors through mutual aid
Posted: Monday, June 6, 2022, 7:44 am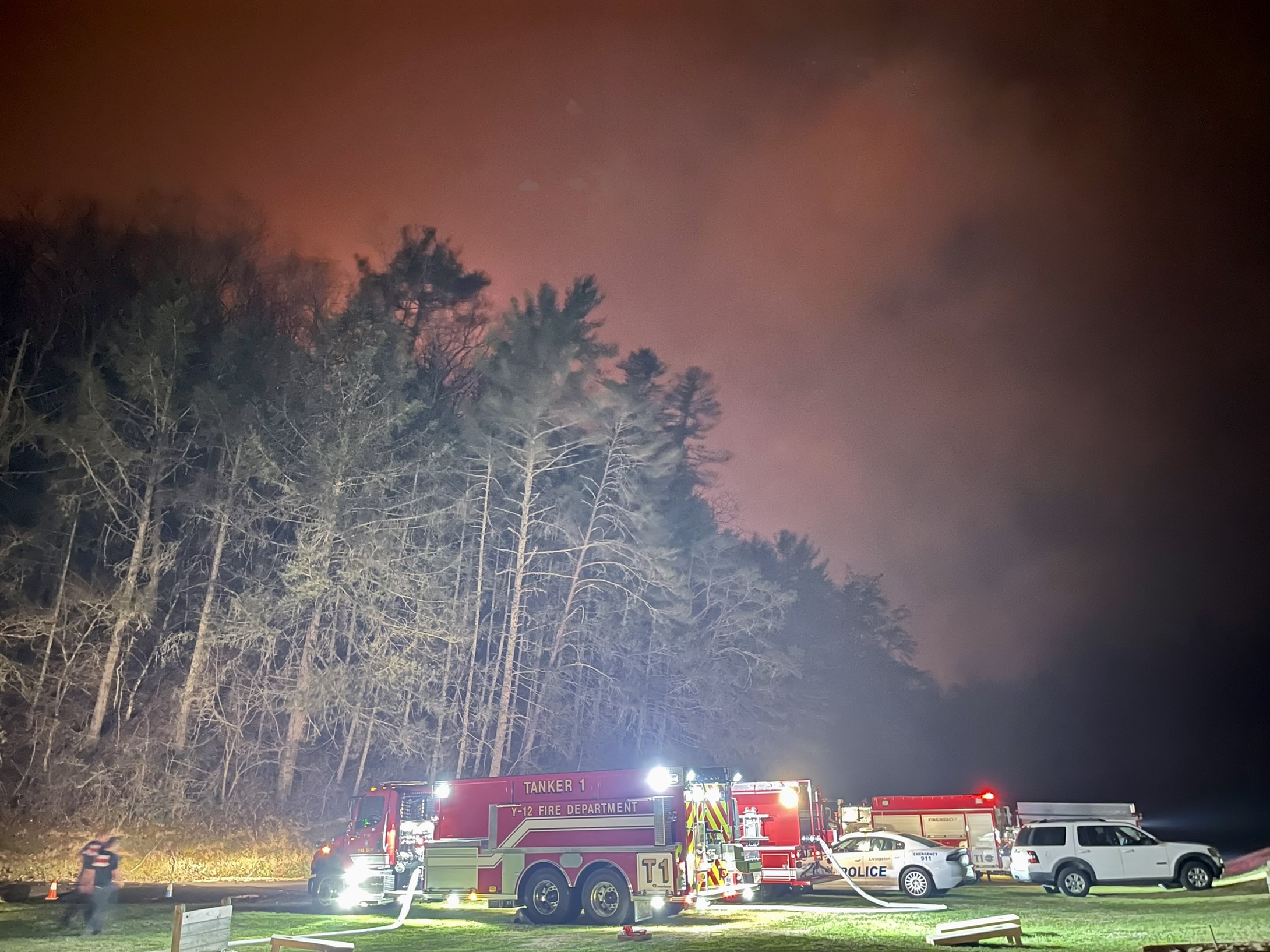 The Y-12 Fire Department sent a tanker to help contain the recent wildfires in Sevier County. The tanker supplied water to other fire departments who participated in the firefighting effort.
The effort to extinguish blazes that charred thousands of acres in East Tennessee this spring received help from a regional squad of firefighters, including members of the Y-12 Fire Department.
"It was a challenging task," said Y-12 Fire Department Assistant Fire Chief Mari-Kaye Monday, "We supported the efforts with a team of two firefighters working 24/7 from Wednesday morning through Sunday evening."
The Y-12 Fire Department was among hundreds of agencies that responded to Sevier County and helped contain the fires which consumed parts of Hatcher Mountain in Wears Valley and Dupont/Millstone Gap in Seymour.
The agencies came together thanks to Tennessee's mutual-aid deployment plan, which provides resources when fires exceed the abilities of any single fire department. The plan is useful in large fires and when natural or manmade disasters overwhelm a local community's capabilities.
The need was great when wind-driven flames quickly reached heights of 30 feet or more as they tore across the mountains.
"Our assignment was to provide water supply, using our tanker, to other fire departments who were fighting the fires with brush trucks and protecting structures," Monday said. "We could supply multiple trucks with our 3,500-gallon capacity."
This wasn't the first time the Y-12 Fire Department has played a role in wildfire containment. The department also pitched in during the 2016 Gatlinburg wildfires, which burned 17,900 acres, destroyed 2,460 buildings, and took the lives of 14 people.
Mutual aid doesn't just apply to major wildfires, however. For example, the Y-12 and Oak Ridge fire departments have a longstanding mutual-aid relationship.
"There are times when the city gets inundated with calls," said Oak Ridge Fire Department Chief Travis Solomon. "When our guys are tied up on something major, Y-12 supplements our resources or assists us on the scene. Within the last year, we've called on them three or four times."
Earlier this year, when the Oak Ridge Fire Department was on one call involving a structure fire, a crew from Y-12 responded to a kitchen fire at British Woods Apartments. The crew helped evacuate the occupant and extinguished the fire. There was no major property damage.
In another mutual-aid call, Y-12 Fire Department responded to the scene of a motor-vehicle accident on Edgemoor Road when the Oak Ridge Fire Department was handling a wildland fire on the east side of the city.
"I really appreciate Y-12 Fire being able to assist the city," Solomon said. "And if they need our help, we are just a phone call away."
The mutual-aid responses offer Y-12 firefighters a change of pace and opportunities to employ skills they ordinarily wouldn't have to use on site.
"We have 97 people in the department," Monday said. "There is a broad experience and knowledge base. To maintain our EMT and Paramedic licenses, we train on pediatric emergencies and domestic violence responses. Although we probably won't see that on the Y-12 site, we never know what may be needed during an off-site response. Even though we are fully capable, we probably won't be delivering many babies at Y-12."
What is more likely are "responses that are more specific to Y-12 hazards," Monday said. "They're not typically the same hazards municipalities may face."
Although Y-12's mutual-aid ties with the Oak Ridge Fire Department are strong, they also extend to other neighboring fire departments, including at Oak Ridge National Laboratory. Monday said ORNL occasionally requests medical support, where an ambulance with a Paramedic and EMT is provided. In most mutual-aid situations, Y-12 provides engine company support, which includes a fire engine with a captain and up to three crew members.
Whether it's a call at Y-12 or a mutual-aid situation, "We love what we do," Monday said. "We love the challenge of not knowing what the next response will be and the responsibility to be prepared for anything."