Mission Success: Mike Mulligan
Posted: Wednesday, November 24, 2021, 9:35 am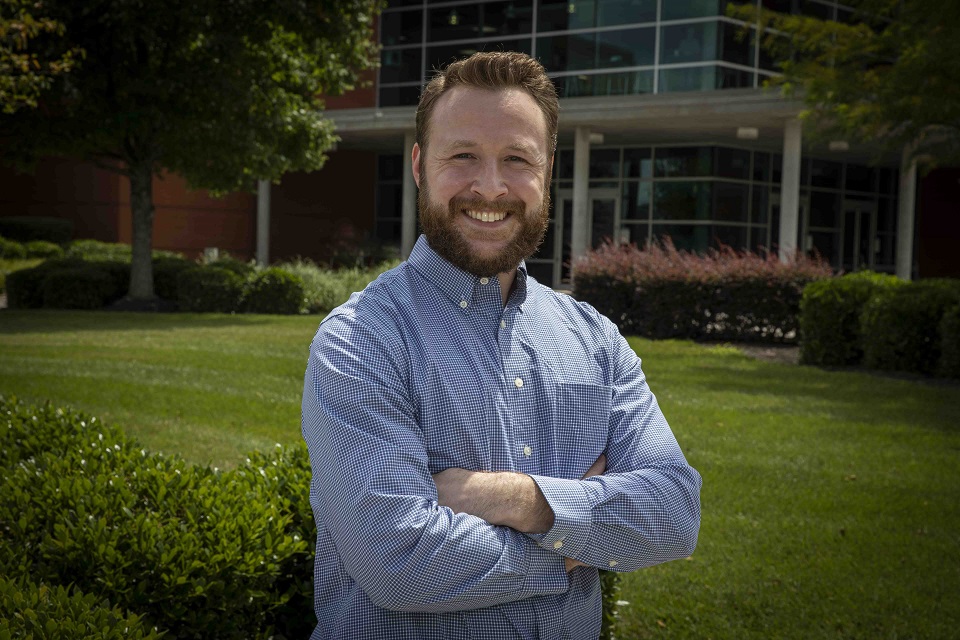 Take a few minutes and learn about CNS's Mike Mulligan, Subcontract Management Program lead. All views and opinions are the employee's own and do not necessarily reflect those of CNS.
A stint as a barista brewed changes in Mike Mulligan's life, professionally and personally.
"I've always been kind of passionate about coffee," said the CNS Subcontract Management Program lead, "and I really enjoyed the business aspect of the job. Also, there was this consulting side where I could help people find their best fit (when it came to coffee)."
"And it actually gave me my first taste of supply chain management (the handling of the production flow of a good or service — from the raw components to delivery of the final product to the consumer). It was a great job, but offered no real upward mobility. However, it turned out to be the place where I met my wife, Ashley."
The place was Café Lemont in Lemont, Pennsylvania, not far from Penn State University, where he graduated with a B.S. degree in psychology in 2014. A few jobs and years later, he attended the Haslam College of Business at the University of Tennessee and earned his M.B.A. in supply chain management. This led to an Operations Support internship at Y 12 and his current position.
Since December 2020, Mulligan has coordinated with the subcontract technical representatives, who are the individuals authorized to oversee subcontractor work activities.
Are you doing what you envisioned as a young adult?
About a decade ago before becoming more career-minded, I saw myself as a musician or performing artist. I played with two bands in college, one cover and the other original, Desert Island Friend. After graduation, I chose to stick with the original band, moved out to California for a year of service with AmeriCorps, and we recorded an EP [extended play], "Jackson Street." I composed the piano parts on all of those tracks. Even though my life has taken a different path, I still enjoy playing and composing as a hobby.
What CNS principle drives you to be successful?
Attention to detail. In the age of teleworking, it is critical we pay even more attention to our language, both written and spoken. People can read different inflections based on the language we use.
How does patriotism factor into your life? Did your level of patriotism change after working at Y-12?
My father was in the military, so patriotism was instilled in me at a young age. He always said, "Keep charging forward — even when things get tough." I think it's grown since I've been here. I see CNS making a positive impact on our country, like my father did, and I'm proud to serve our country this way.
What's your favorite outside of work activity and why?
I love working on home renovation projects. My favorites are electrical and landscaping. There's something about these kinds of activities that help me unwind. There's nothing like working with your hands to help de-stress.
What one thing would your coworkers be surprised to know about you?
Several years ago, some friends from college and I did a big bike trip from State College, Pennsylvania, to Burlington, Vermont. We traveled over 500 miles. The first day of the trip, I blew out my knee and had to decide whether to go home or keep going. I persisted and rode over 400 miles on a bad knee. Although there was a little bit of pain, it was worth it in the end.