Y-12 cafeteria named in honor of Larry Garner
Posted: Wednesday, February 19, 2020, 11:38 am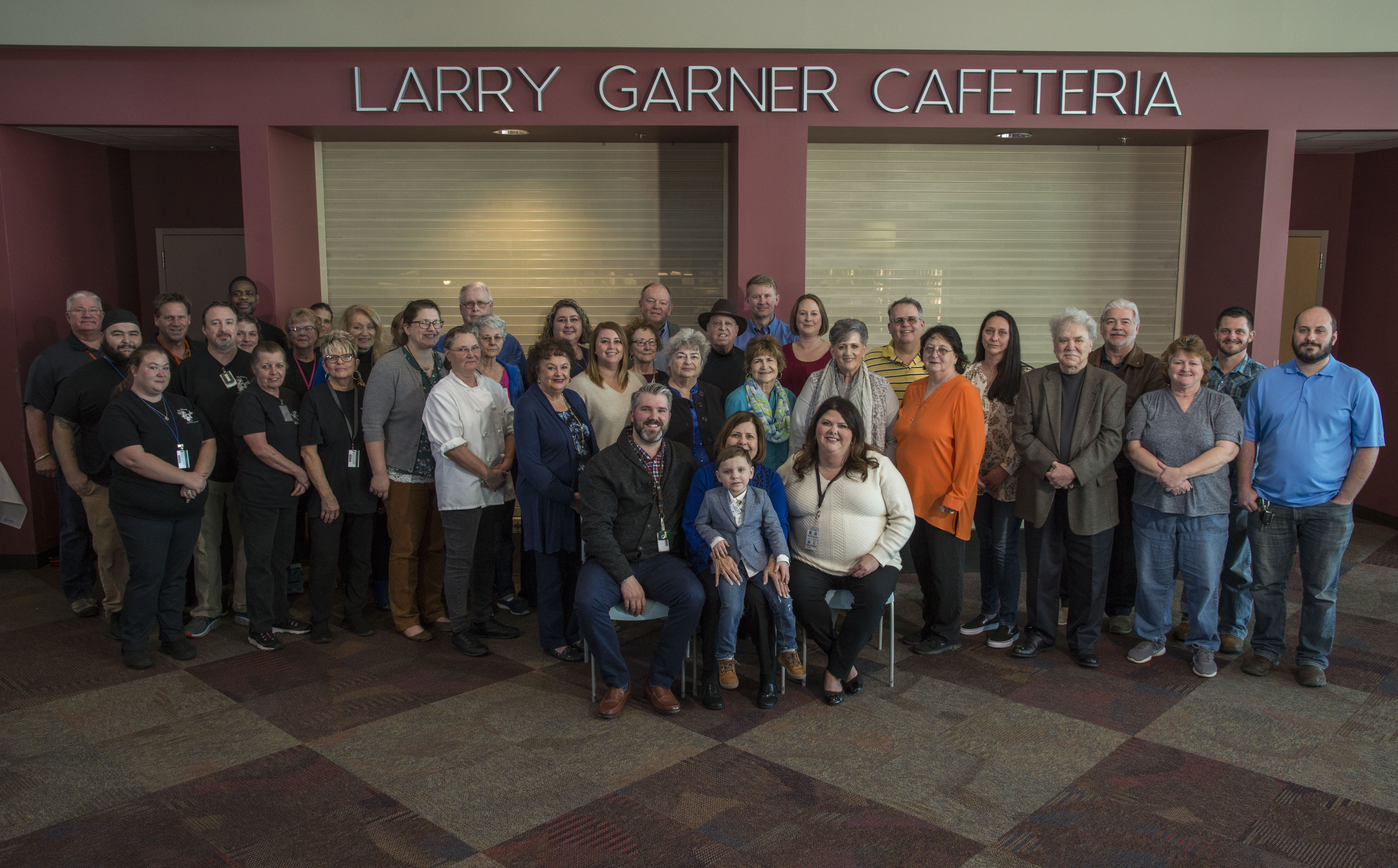 Larry Garner's family (seated) is surrounded by the Oliver's family of employees. Y-12's Jack Case Center cafeteria was named the Larry Garner Cafeteria in December after Y-12er Bobby "Homey" Mullins (back left corner) suggested it. Garner, the owner of Oliver's, the food vendor that manages the site's cafeteria and canteen, passed away last August.
His smile is one you miss when you visit the sandwich area at what is now known as the Larry Garner Cafeteria. Garner, owner of Oliver's, the food vendor that manages the Y-12 cafeteria and canteen, passed away last August. Bobby "Homey" Mullins, facility manager for the Y-12 Jack Case and New Hope centers, suggested naming the cafeteria after Garner. In Mullins' own words, here is why.
"Larry was a team player when it came to Y-12. Whenever called upon to provide food service for employees or the CEO, whatever he was asked to do, he delivered. From Christmas parties for kids to short-notice events for VIPs, whether it was a guest box lunch or fine dining on china, Larry and his crew would have food ready for Y-12 employees and guests.
"Larry fed all the Y-12 veterans every Veterans Day at no cost to them. All of it came out of his pocket. If a U.S. service member in uniform was visiting Y-12, Larry fed them for free. At Thanksgiving, he would provide a good meal for about the cost of the food.
"He was always looking for better, faster ways to get employees through the cafeteria line and checked out because he knew that the employees only had so much time for lunch. He wanted them to be able to sit, eat, and enjoy their food. If something wasn't right or wasn't what was asked for, he would make it right.
"Larry was a leader who led from the front. He would run the grill, make sandwiches, run the deep fryer, whatever it took to make things run smoothly. He would jump in and make it happen. He always considered himself and his company part of the Y-12 team. He was a professional with a smile on his face and a can do attitude who loved what he did. He had a way of making people smile. He was our friend, and we will miss him."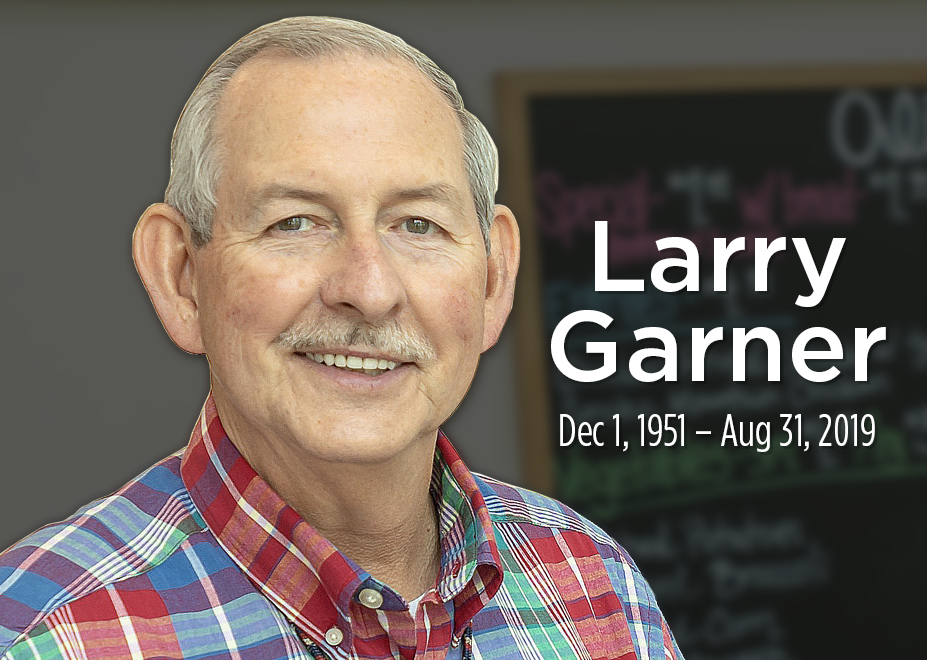 Image courtesy of Oak Ridge National Laboratory, U.S. Dept. of Energy. Photographed by Carlos Jones.