Additive manufacturing adds value
Posted: Tuesday, January 8, 2019, 1:05 pm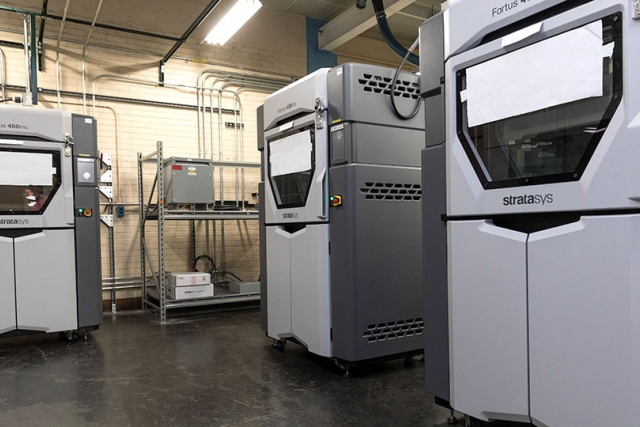 Production personnel now have additive manufacturing machines in their areas to help produce fixtures for Y‑12 Operations.

Additive manufacturing isn't new to CNS, but three new machines recently found their home in a Y-12 production facility, and that location is new.
Susan Baker of Fabrication Operations said, "These machines provide a great opportunity for our employees to learn how this technology works and how we can apply it to optimize design and fabrication of tooling and fixtures."
These newest machines are the first for Y-12 Production personnel to use and will be able to produce fixtures and support items for more widespread use in Y-12 Operations. A fourth machine, with a larger build volume, will be soon operational. Two similar machines already are in operation in an Engineering laboratory for prototypes and demonstrations.