I am Mission Success: David Turner
Posted: Wednesday, May 24, 2023, 12:59 pm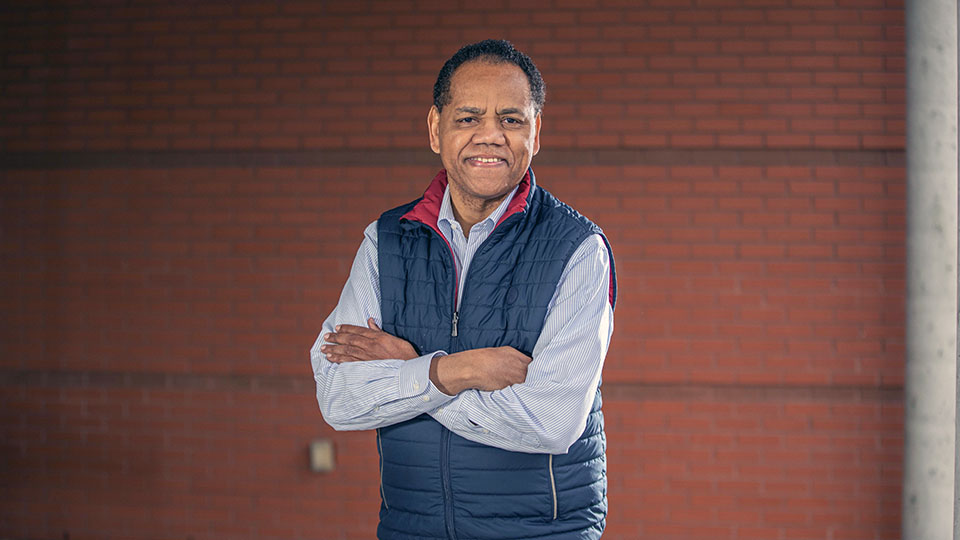 Duty. Honor. Country. It is a theme in David Turner's life. From achieving Eagle Scout status as a young man to a 35-year military career concluding as a highly decorated retired brigadier general, Turner's goals often derive from his desire to lead and serve.
"I feel as if I'm repeating that pattern in the work I'm now doing," said Turner, who recently assumed the job of Vice President of Operations Support. "The mission we do for our country is so critical. It's an honor for me to be a part of it."
But Turner readily admits that he was not always the mastermind of his own destiny. Charting the course of his life has often involved the advice of mentors and teachers who saw something in him that he did not.
"You want to align yourself with people who have an interest in you," he said. "They can see things in you that you may not and help you maximize whatever that may be."
Who influenced you most in your life?
My grandmother was, without a doubt, a huge influence in my life. She was my Yoda. She was incredibly knowledgeable about so many things in life. I also had two mentors in my military career that were instrumental in guiding me. They still are involved in my life, and I continue to value their input.
What advice would you give to young people who don't know exactly what they want to do?
Be open to advice and suggestion. I didn't even know what an Eagle Scout was, but my best friend's mother told me I would be one. I went home and looked it up, and I decided that I actually would become an Eagle Scout. I not only made Eagle Scout, but I held every possible leadership level in the Boy Scouts. I have never regretted listening to that suggestion. I also believe the Science, Technical, Engineering, and Mathematical (STEM) programs offer so many ways to learn about potential futures