Josie Fellers: A dancer's fight
Posted: Tuesday, August 11, 2020, 2:53 pm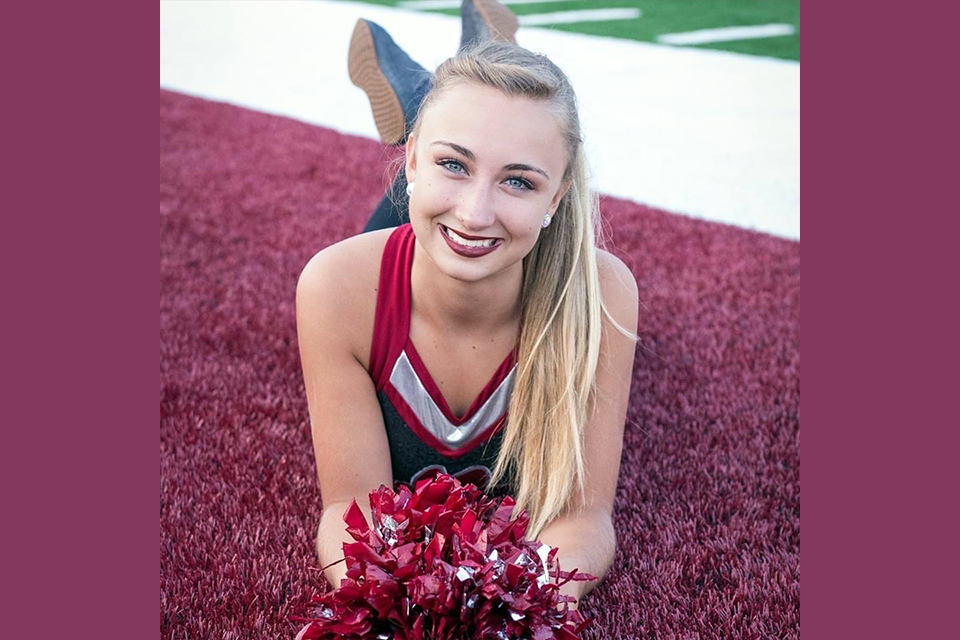 Josie Fellers
It is news that no parent or family is prepared for. In the wake of a global pandemic, Y-12's John Fellers' world had turned upside down.
For his daughter, Josie, her dream of joining the University of Tennessee's dance team in the fall was at the forefront of her and her family's mind. She made it to the second round of team tryouts and was rigorously preparing for her next routine.
"Josie had been complaining of being extremely tired and sore all week, but we all thought it was her long days in the studio working on her tryout," Fellers said. "We now realize looking back that the fight to make the dance team was nothing compared to the battle she was about to take on."
Unexpectedly, Josie was fighting acute myeloid leukemia.
In October 2019, Fellers along with other Y-12ers took part in Light the Night by raising more than $12,700 for the Leukemia & Lymphoma Society through a series of fundraising efforts. In honoring those touched by cancer, Fellers never thought that the roles would be reversed almost six months later.
"It was Wednesday, April 15, around 8 p.m. when [Josie's pediatrician] called and wanted us to come by, not a call anyone wants to receive," Fellers said. "Having to hear that my daughter was diagnosed in the driveway of our home was unbelievable and unimaginable."
As word spread on social media, Y-12's Cris Crider and his wife recognized a familiar face attached to the devastating news — Josie's. After learning about Josie's diagnosis through a mutual Facebook post, their family was stunned. Both photographers and owners of B Loved Images, the Criders had previously met Josie while shooting photography for the dance team at Oak Ridge High School. When their five year old daughter attended dance camp the same summer, Josie was her teacher.
"I don't personally know John, nor did I know he worked at Y-12 too, but our community has come together during these difficult times to support one of our families," Crider said.
Through their talent and community, the Criders have begun capturing photos for a cause in order to give back to Josie and her family.
"With all of the stress added with COVID-19 and Josie being diagnosed with leukemia, we wanted to do something for the community in some way," Crider said. "With that, we decided to do front-porch family photo sessions with all of the proceeds going to support Josie's family."
In transitioning the backdrop of their business due to COVID-19, the Criders are offering professional photographs of individuals and their families in front of their homes. With 56 families from surrounding counties currently donating for Josie, the battle and support for Josie's life is being fought one portrait at a time.
"To see how Josie's cancer diagnosis has touched so many lives and brought so many people together to pray and help her has been such a blessing," Fellers said. "She has stayed positive, taken every shot cancer has thrown at her with a smile, and remained steadfast in her love of the Lord. I am so proud of the way she has handled this situation and for the example she is setting for all of us."
In support of Josie's fight, the Fellers have joined with East Tennessee Children's Hospital to spread the word in providing toy donations for the hospital's waiting rooms. For more information or if you would like to individually donate in honor of Josie or Alex Grappin (son of Engineering's Tony Grappin), visit the hospital's online wish list. CNS has donated $1,000 to East Tennessee Children's Hospital in support of its toy drive.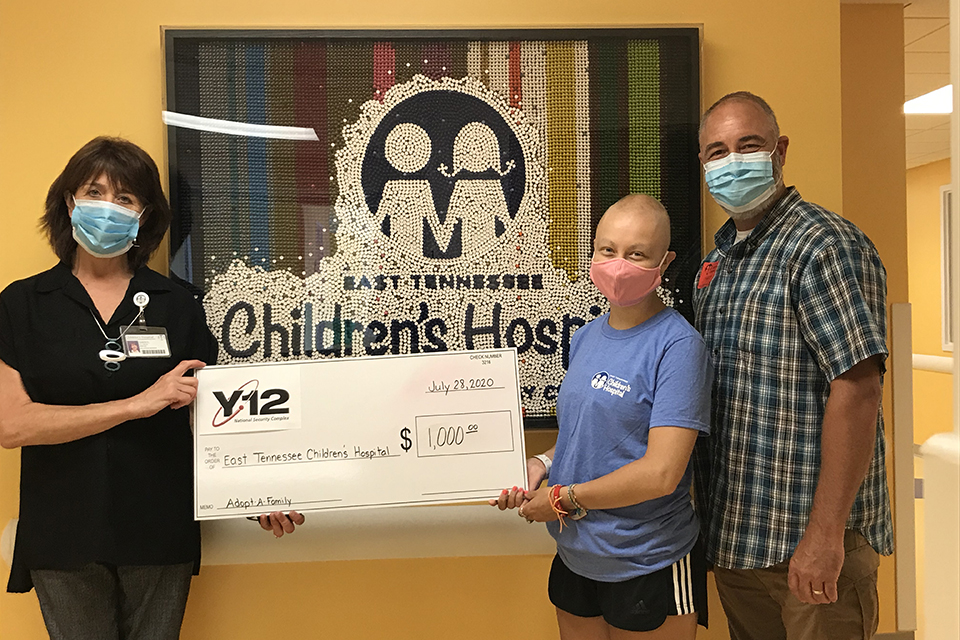 On behalf of CNS, Y-12's John Fellers and his daughter, Josie, present a check to Cheryl Allmon, director of Volunteer Services and Programs at East Tennessee Children's Hospital. The donation will be used to purchase toys for the hospital's patients, one of which is Josie. Kudos to Salsarita's for matching our $1,000 donation to East Tennessee Children's Hospital for toys during this time.