Y-12 responds to East Tennessee wildfires
Posted: Wednesday, January 4, 2017, 3:34 pm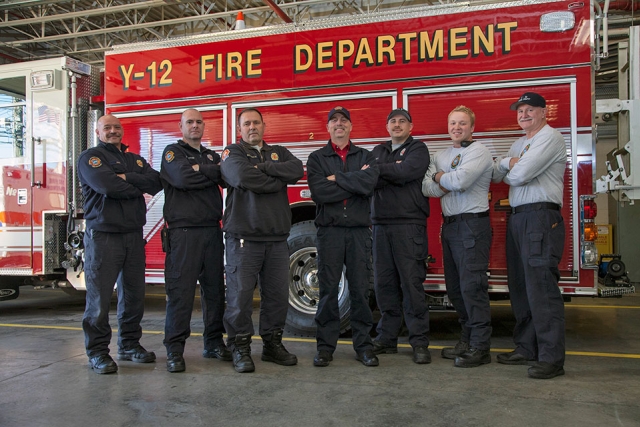 Y‑12 firefighters recently helped with the Sevier County wildfires.

The folks at Y-12 know how to help each other succeed at achieving their mission, so when residents of Gatlinburg and the surrounding area were devastated by wildfires, Y-12ers knew just what to do.
Employees donated more than $5,500 to the American Red Cross and Consolidated Nuclear Security added another $5,000.
Collections across the site also resulted in a truckload of goods, such as Gatorade, water, toiletries, and food that was sent to the East Tennessee Red Cross.
Seeing the tremendous outpouring from employees at Y-12, the Bechtel Group Foundation donated $50,000 to American Red Cross. They also are matching any employee's further contributions to relief efforts until Jan. 15.
The help from Y-12 did not stop there, however. Through a mutual aid agreement, Y-12 dispatched a fire engine, support vehicle, ambulance, and crews to help with efforts where the fire swept through the Gatlinburg area.