40 under 40—Katie Roberts
Posted: Tuesday, January 8, 2019, 12:53 pm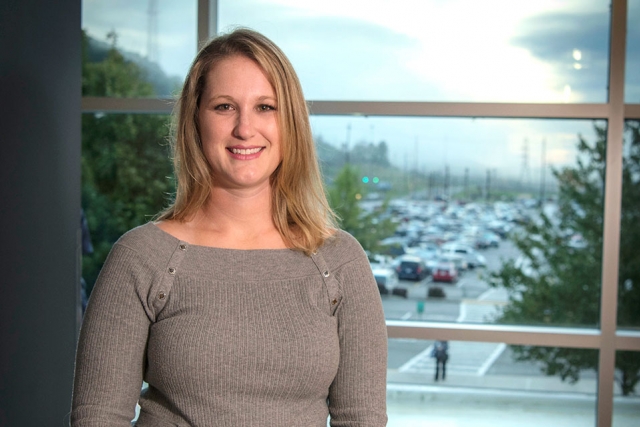 Congratulations to Katie Roberts, who was recently named part of Knox.biz's 2018 class of 40 under 40.

Katie Roberts, of Y-12's Supply Chain Management was recently named one of Knox.biz magazine's 40 Under 40 honorees and will be recognized at an awards ceremony in January.
An early career leader, Roberts is already making her mark on CNS and the community through professional accomplishments and service work.
Roberts said she finds the recognition humbling and a reason to further improve Y-12 operations. "My goal is to leave the site better than I found it," she said. "That can be an improved process, building teamwork and trust, delivering better customer service, you name it."
As the site's Materials Management manager, she developed and implemented a new Supply Chain Shipping, Receiving, and Order Fulfillment center to establish a cradle to grave materials management capability. This project allows CNS to operate more like Amazon — rapid delivery and tracking of materials and user friendly customer support.
Along with her professional accomplishments, Roberts was recognized for her dedication to the community, including her role on the CNS Community Investment Advisory Committee.
Skip Skelton, who heads Supply Chain Management and nominated Roberts, said what sets her apart is her willingness to take on challenging projects and her ability to work well with others. "Katie's ability to establish and grow relationships — with her employees as well as internal and external customers — fosters an environment that not only achieves results but also improves employee motivation and morale," he said.