Where material characterization and additive manufacturing meet
Posted: Tuesday, October 13, 2020, 11:36 am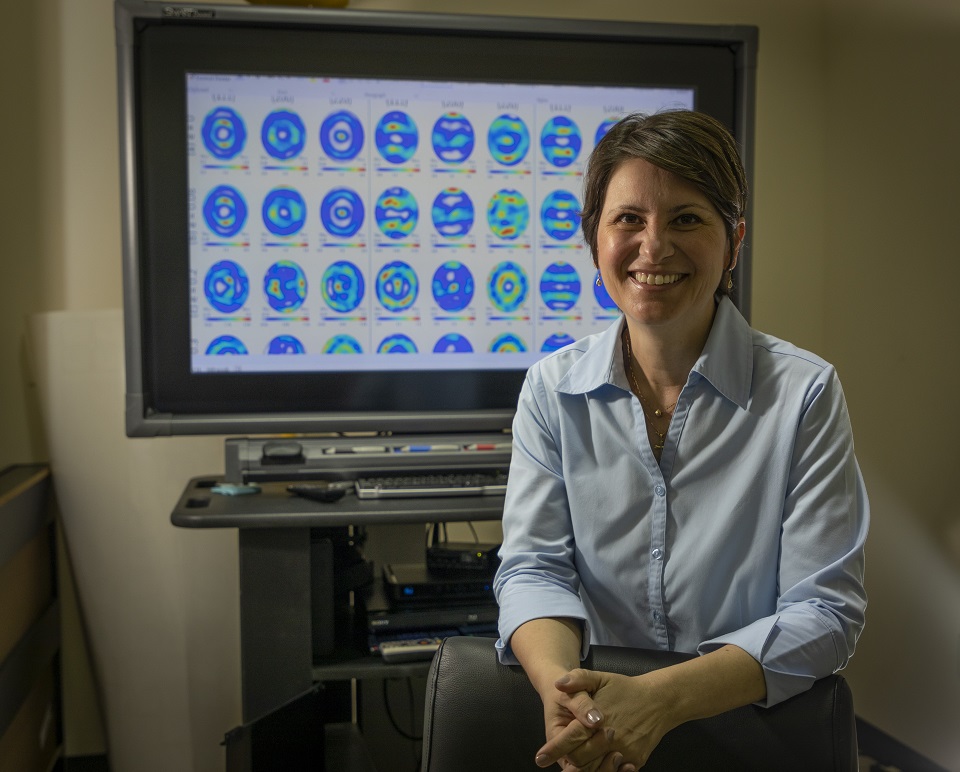 Elena Garlea's work was recently published in Journal of Material Science and Engineering: AM as part of a larger effort carried out in collaboration with other NNSA sites and the University of Tennessee.
Everyone wants to work in a field that keeps them engaged and on the cutting edge. Elena Garlea of Y-12 Development is one such person.
"My field of material characterization is very exciting," Garlea said. "There is a great appreciation for new technologies at Y-12, which allows me to do cutting edge, fundamental research."
In her research, she's found one important aspect for metal additive manufacturing technology is the porosity that develops in the part during fabrication. That porosity can have a significant effect on its performance. She's led research projects to advance understanding of the AM technology with the focus on porosity.
"During 2019, I published four journal articles; two of which were on AM. This month, a third article was published on this AM series," she said.
Her latest paper, "Influence of defect characteristics on tensile deformation of an additively manufactured stainless steel: Evolutions of texture and intergranular strain," can be read online.
"The article reports on the type of pores and their role on deformation to failure of test samples. The AM metal, likewise the conventional metal, is made out of grains (microscopic crystals) that have a certain orientation due to processing conditions," Garlea said.
Grain orientation is the most important characteristic that defines the strength of a material. The novelty of this work was to use a special load frame equipment purchased by Y-12 Plant Directed Research and Development, and the team went to the Advanced Photon Source at the Argonne National Laboratory for the experiments.
"This facility provides high energy, high resolution synchrotron X-ray beam to monitor grain orientation and porosity at the time the deformation takes place (in situ)," she explained. "This effort was coupled with results obtained using other specialized technologies, like Resonant Ultrasound Spectroscopy, available in Development."
Garlea said this research allows for the understanding of how processing conditions influence the orientation of these grains and the level of porosity that can become detrimental.
"This project was part of a larger effort carried out in collaboration with other NNSA sites and the University of Tennessee. Funding was provided by PDRD and NA-123 programs. This type of study helps advance the understanding of the technology that can be transferred to fabrication of other materials."