Mission success: David Zakrzwski
Posted: Wednesday, November 24, 2021, 9:28 am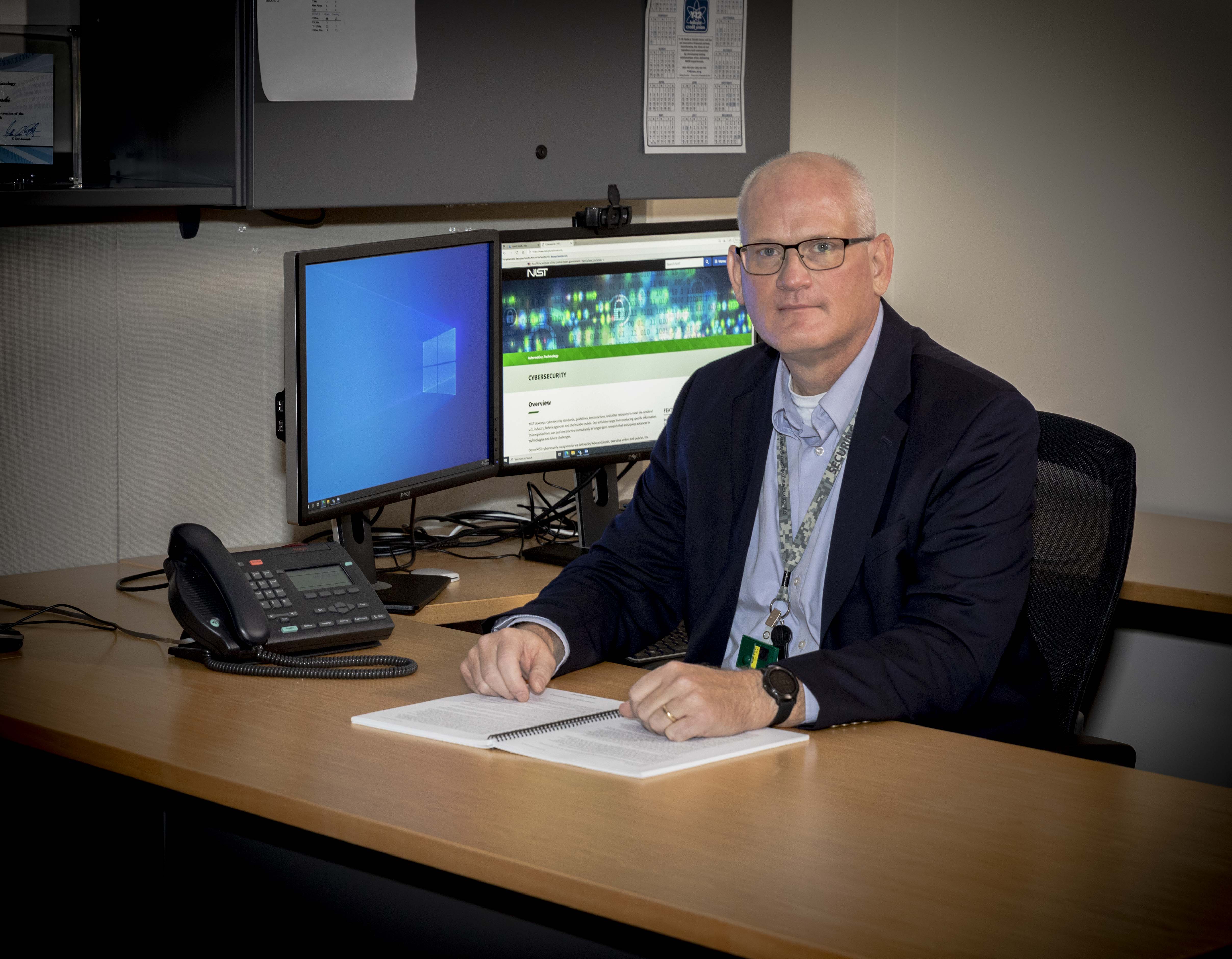 Take a few minutes and learn about David Zakrzwski, CNS's Information Solutions and Services deputy chief information officer at Y-12. All views and opinions are the employee's and do not necessarily reflect those of CNS.
Technology is almost everywhere, requiring Information Solutions and Services to wear many hats at Pantex and Y-12. With each information technology division, including networking, cybersecurity, end user support, and applications management, IS&S is responsible for ensuring that any government technology we use on a daily basis, on site or at home, is running smoothly and securely.
As a key expert, leader, and direct support to Consolidated Nuclear Security Chief Information Officer Joe Harris, IS&S deputy chief information officer, David Zakrzwski, is integral to IS&S operations.
Why are you mission success?
Looking at the mission success model, I feel that my role in mission success is in the pillars of technology and innovation and infrastructure. For IS&S, those two pillars work together. The foundational infrastructure supports technology and innovation that enable new capabilities for our production and all supporting organizations.
Are you doing what you envisioned as a young adult? If so, describe how you got here.
No, I grew up in a family of engineers. My father was an engineer and four out of my five brothers studied engineering. My plan was to be an electrical engineer in the communications industry. While I was earning my degree in electrical engineering, I worked part time with the company my father was working for doing computer-aided drafting. I found the Information Technology department didn't know how to support PCs at the time, so I learned it myself. By the time I finished my degree, I found I had a real passion for IT and that's when my career path changed. I spent most of my career in networking and then moved into project and program management.
What's your top bucket list item and why?
A vacation to Italy would be one of my top bucket list items. I'm fascinated by the architecture and history of the cities of Rome and Venice.