Mix and mingle: Networking for the next nuclear generation
Posted: Thursday, February 25, 2016, 2:55 pm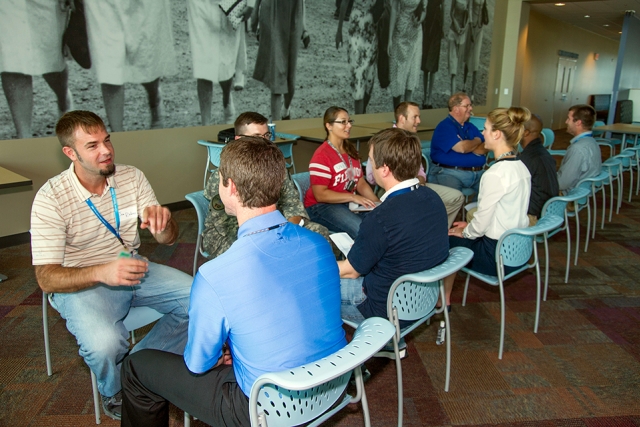 CNS offers groups to help early career professionals.

Whether you're starting your first career or establishing a new one, transitioning into the nuclear industry from college, the military or another profession or organization can be an exciting and challenging experience. Consolidated Nuclear Security, LLC has three programs that offer professional development and networking opportunities to help those entering this unique field to adapt and grow successfully.
The Early Career Group at Y-12, NextGen at the Uranium Processing Facility project, and Pantex Outreach and Leadership Organization, called POLO, all focus on career development, networking, retention, community service, team building and empowerment. The groups target employees beginning and building their careers and rely on experienced employees to fill leadership and mentoring roles.
"The advantages of these programs are tremendous. Participants benefit from career development activities, professional and social networks, leadership skills development and community outreach," said Renee McGhee, director of Diversity and Talent Management. "For CNS, these groups are a way to strengthen teamwork and communication, enhance employee engagement, increase workforce retention and identify new talent."
Early Career Group
Formed in 2010 as Connect Y-12, the Early Career Group launched a revamped program this year based on the success of Connect Y-12. About 50 people attended the brown bag information session in the spring, and interest in the program remains high. Guest speaker events with CNS senior leaders and after-hours networking events with business leaders and peers from UPF, Oak Ridge National Laboratory and Young Professionals of Oak Ridge are among the most attended. The events are planned and managed by a six-member leadership team.
Group member Jason McCall said, "The Early Career Program is a microcosm of Y-12; its members represent numerous organizations across the site. New hires often benefit from having greater access to people who they may not meet otherwise, and it's a great forum for them to share their thoughts and ideas. People in the program tend to really enjoy the activities and each other."
NextGen
The UPF project launched NextGen in April and currently has 118 members from a variety of disciplines. The chapter is managed by a 13-member board with Amit Patel serving as president. The group hosts networking events with personnel from all levels of the UPF project. At one event, UPF project director Brian Reilly shared insights from his career. Another event organized by the NextGen board is the quarterly tour of the UPF construction site. Ten members visit various locations to see first-hand progress on the project.
Like the Early Career Group, NextGen members regularly participate in after-hours networking events. "These events are geared to get people out of the office and into a neutral, friendly environment where they can talk off-line," said Tim Barkley, NextGen execution co-chair. "People who don't typically interact on a daily basis get to meet each other." In May, members also participated in the Oak Ridge Dragon Boat Festival, a fundraiser for a local nonprofit. In September, they hosted a picnic for all UPF employees, and in December, they're wrapped up the year with a Toys for Tots event.
POLO
The Pantex Outreach and Leadership Organization was created in August 2014 specifically for science, technology, engineering and math employees. Managed by a 14-member committee, POLO is based on the College Pre-Hire Program and has about 60 members. Monthly meetings include a segment called "My piece of the mission" in which guest speakers tell about their work at the plant. Mission Engineering managers Joe Papp and Dennis Viera have presented at the meetings, as have POLO committee members. Y-12's Tucker Fritz recently spoke about Y-12.
Networking for POLO members includes social activities, such as bowling, and philanthropic activities, such as the Texas Ramp Project, a program in which volunteers build ramps for the elderly and disabled. POLO committee member Chris Whitmer said, "We've had great opportunities and hope to continue to grow and be part of recruiting and retention."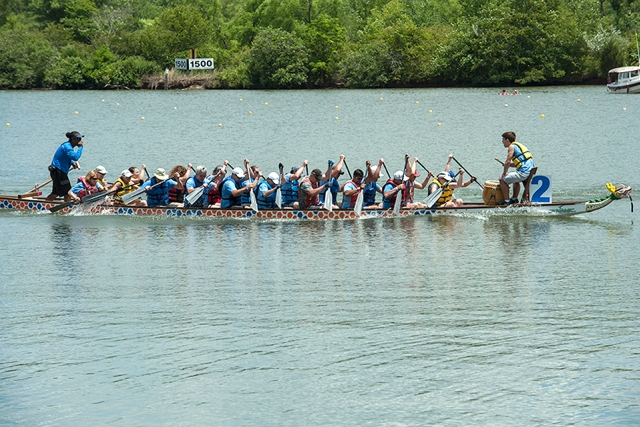 NextGen members participate in the Oak Ridge Dragon Boat Festival.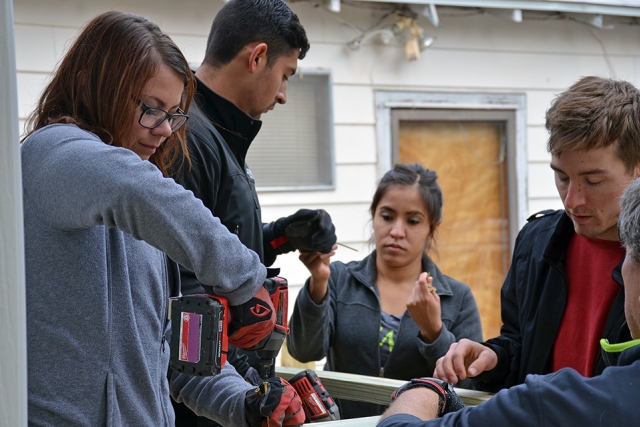 Members of the Pantex Outreach and Leadership Organization build a handicap accessible ramp for a homeowner as part of the Texas Ramp Project.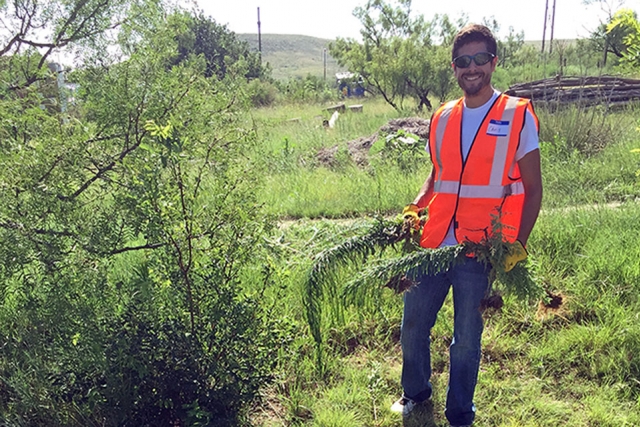 POLO members volunteer at the Wildcat Bluff Nature Center.