UPF Project receives long-awaited deliveries
Posted: Wednesday, July 21, 2021, 11:00 am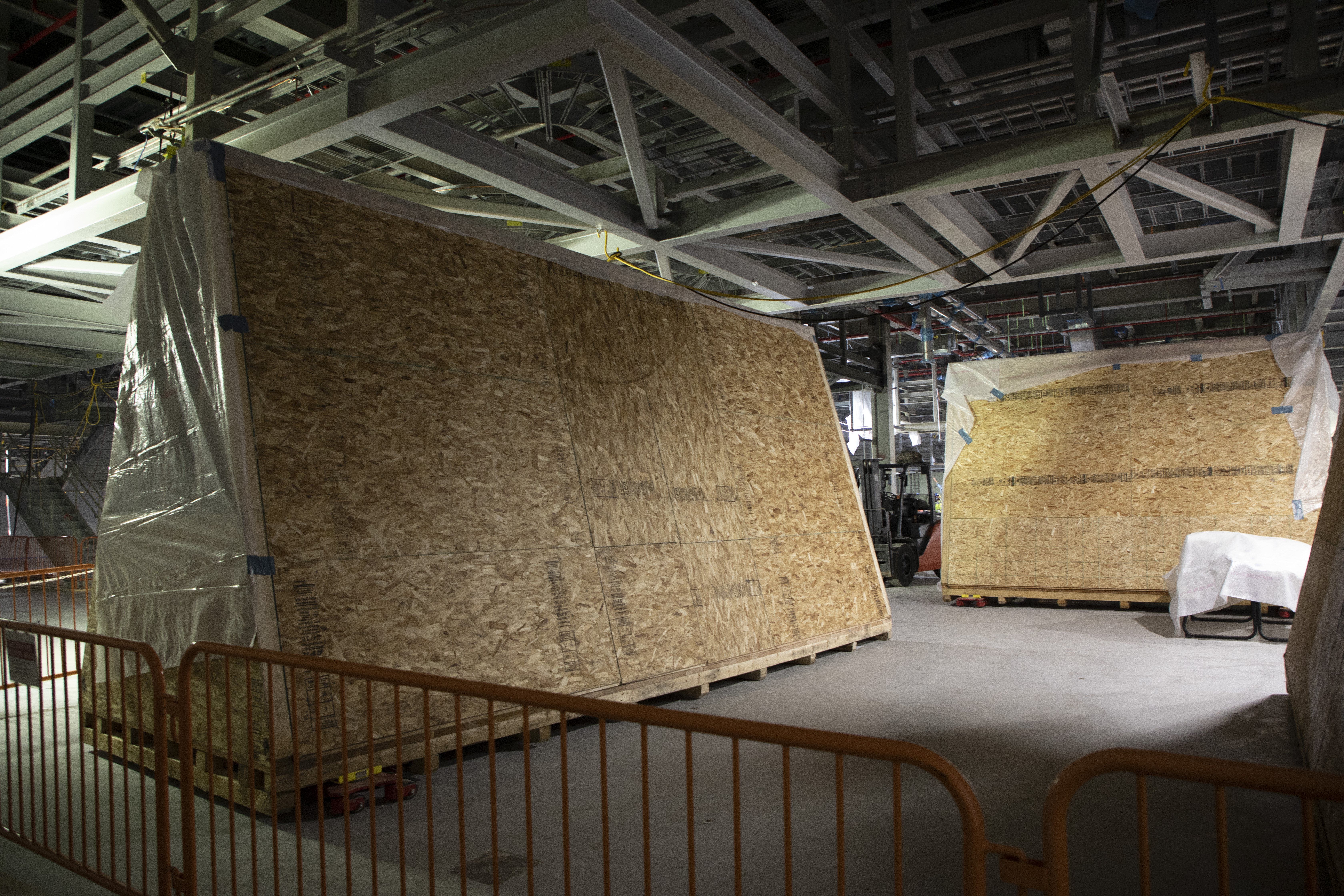 Shipping crates of the Main Casting Glovebox Line, Group 1 in MPB East
When building the Uranium Processing Facility (UPF), the option for free, two-day shipping is seldom, if ever, an option. Many items that are ordered for the project are so specialized that it takes months – or years – to see their arrival. So when the UPF Project recently received 16 truckloads of shipping crates, the team was excited and proud to receive the heart of the Main Process Building (MPB)…gloveboxes!
This shipment of gloveboxes included the Tool Preparation and Storage section, the first of five groups of the UPF Main Casting Glovebox Line. Many of the crates were so large that they had to be opened or adjusted to fit through the 20-ft.-tall doorways of the MPB. But once inside, they fit like a glove.
Currently, group one is being installed on the first floor of MPB East and is scheduled for completion by the end of August 2021. The MPB is the last of seven UPF subprojects and, once completed, will include 242,000 square feet of casting, special oxide, and some chemical recovery processes. The main processing work will take place on the first two levels with the third floor containing support utilities.
"Thank you to our Glovebox Delivery Center teammates, Engineering, Procurement, Construction, and many others who were involved in this effort," said Dena Volovar, UPF Project Director. "The team worked together during supplier production, COVID-19 delays, and through some challenging logistics to get us to where we are today."