Renovations pump new life into fitness centers
Posted: Friday, September 17, 2021, 11:37 am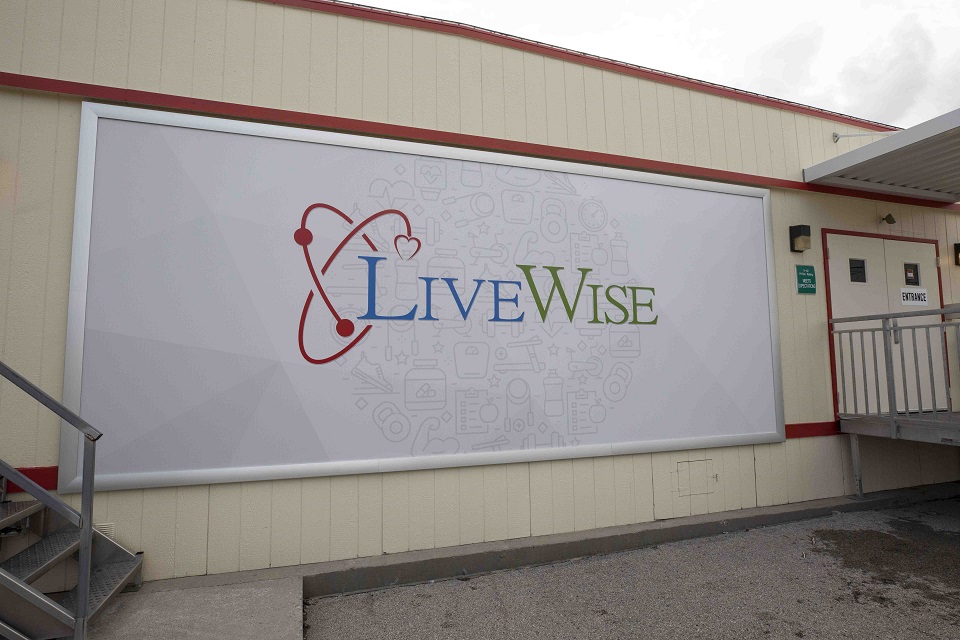 This LiveWise mural brands the renovated fitness centers and makes the centers easily recognizable.
Some rejuvenating reps have the East and West LIFE Centers at Y-12 looking pretty buff.
The 11-year old structures have received makeovers. They now boast fresh paint, power washed and replaced trim, and new eye catching murals. Inside the West site, bathrooms sport new flooring, and ceiling tiles have been replaced.
"We're excited to present the updated facilities," said Consolidated Nuclear Security's Health and Wellness Supervisor Karen Lacey. "They are a real value to employees. This helps set the tone for the importance we place on wellness and the health of our people, the most important resource."
The centers have two different color schemes. East is cream with gray trim, while West is also cream but with red accents. They provide a backdrop for two of Lacey's favorite additions, the LiveWise murals.
"Now it's branded," she said. "The logo makes them easily recognizable, easily distinguishable. People now know that it is part of the LiveWise Program."
The renovations have been in the making for some time.
"It's been 3 years trying to put this together," Lacey said. "It started coming together in the spring, when we were able to get funding."
The East and West centers are smaller offshoots of the larger fitness facility at Jack Case Center. They feature cardio and strength equipment, and change houses are next door. Like the JCC location, both are open 24 hours, 7 days a week. The centers have more than 4,000 usages each month.
In addition to the fitness equipment, there are LiveWise classes, such as outdoor boot camp sessions and virtual yoga. New to the roster is functional fitness training, which offers workouts in a small group setting. It focuses on exercises that train muscles to work together and prepares them for daily tasks by simulating common movements done at home, work, or in sports.
"I think this will attract some new people to the center," Lacey said. "It's a little less intimidating than taking a class with a lot of people."
LiveWise also offers discounted (or free) registration to sports events, mobile mammography, and other health education programming.
"We're as good as any gym in the community," Lacey said, "and it's always free. We've just saved employees 30 bucks a month."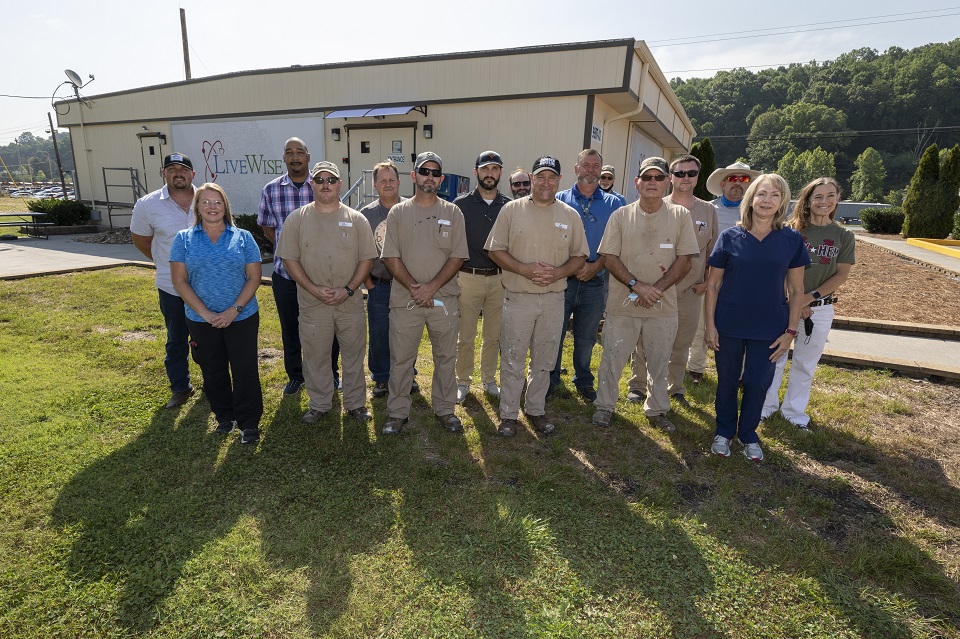 Members of the crew that made the upgrades possible gather at the East LIFE Center