Pantex and Y-12 Occupational Health Services receive top scores in accreditation survey
Posted: Monday, May 9, 2022, 1:56 pm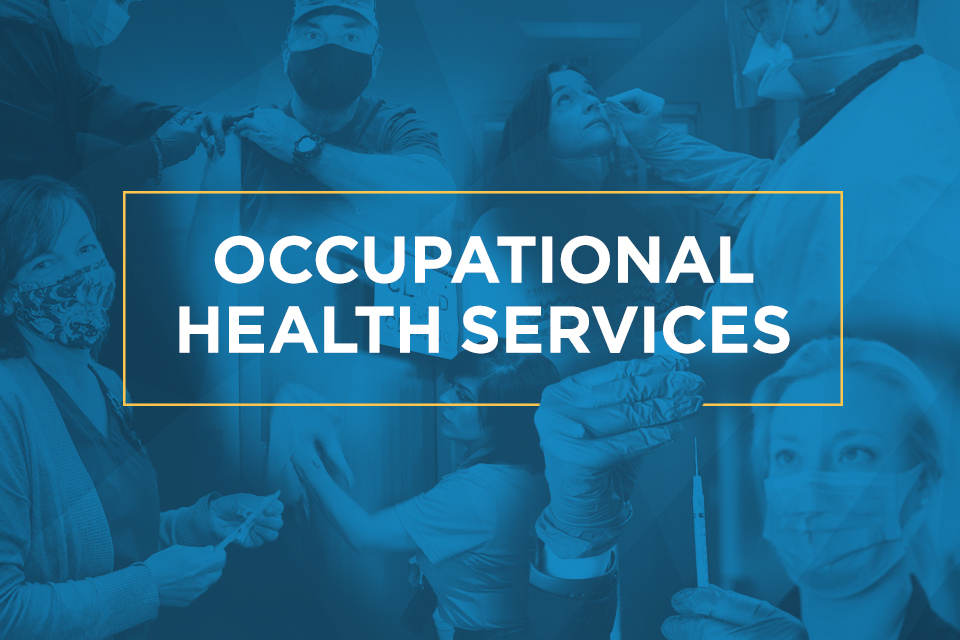 Pantex and Y-12 Occupational Health Services received top scores in all applicable categories in a recent Survey Report conducted by the Accreditation Association for Ambulatory Health Care (AAAHC) and, as a result, both sites were awarded a full three year accreditation. The healthcare accrediting body performs inspections of more than 6,000 healthcare facilities around the country.
The Survey Report found Y-12's OHS to be "fully compliant" in all areas reviewed in 2022. "I'm not sure we've ever done that in any of our surveys," said Dr. Warren Sayre, CNS corporate medical director and Y-12 site occupational medical director. "And to do so during the [COVID-19] Omicron surge is amazing."
The "fully compliant" standard was adopted by AAAHC six years ago. Prior to that, "substantially compliant" was the highest rating available.
Pantex also received full accreditation after they "aced" the Survey Report conducted at Pantex about a year ago. "There were 11 chapters with multiple inspection items in each," said Don Morris, who led the Pantex effort. "Our outstanding rating reflects the fact that we exceeded national level criteria, placing us within the top outpatient clinics in the U.S.," Morris added.
The Survey Report is used in conjunction with the Accreditation Handbook for Ambulatory Health Care, v41, and is conducted every three years. It reflects an evaluation of an organization's compliance with the standards stated in the handbook.
AAAHC is considered the "gold standard" for accreditation in ambulatory health care, requiring a continuous cycle of execution, self assessment, and process improvement.
The Survey Report evaluates all aspects of care including quality of health care, infection prevention and control, patient safety, behavioral health, and clinical record keeping, to name a few. Dr. Sayre praised the entire OHS teams at both sites for their achievement, but took a moment to single out Y-12's Stan Roberts.
"His diligence and relentless effort was a major driver in achieving this milestone," said Dr. Sayre.
Gary Hall, director of Occupational Health Services, echoed Sayre's appreciation for the accomplishment in the midst of a pandemic and also praised Roberts, describing him as "one righteous dude."
"Stan is a longitudinal thinker, developing and guiding the best practices we follow to ensure our fellow employees receive the quality care they deserve. Stan is passionate about serving Y-12ers," he said.
Roberts has nearly 40 years of experience at Y-12 and OHS. A physician assistant, he serves as the OHS clinical operations coordinator. Not surprisingly, Roberts pointed to the hard work of others.
"I so appreciate the sustained effort the OHS team made over the past three years and the surge effort over the final two to three months to keep OHS compliant with the many AAAHC standards. To have done this — despite the pandemic — makes all of the team's dedication and focus even more remarkable," Roberts said.
Pantex site manager Jeff Yarbrough said Pantex OHS success can be traced back to a great team effort with Don Morris leading the effort:
"Don Morris and the team at Pantex OHS have kept us safe despite the pandemic. Don should be commended for his experienced guidance during this difficult time. His leadership is a large part of our outstanding accreditation scores."
Bottom line: Pantex and Y-12 OHS are top tier occupational healthcare organizations, which, even during a pandemic, performed to the industry's highest standards.