UPF project authorized to start construction
Posted: Monday, May 14, 2018, 4:21 pm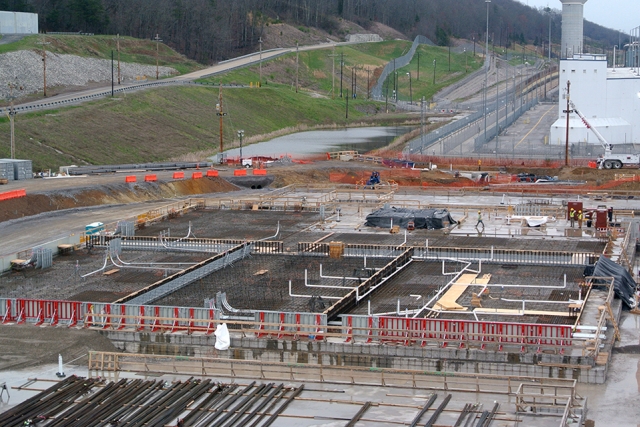 Construction is underway on the Mechanical Electrical Building at the Uranium Processing Facility site.

Last month, the UPF project received authorization from DOE/NNSA leadership to start construction on the Main Process Building and Salvage & Accountability Building subprojects. UPF will replace World-War-II-era facilities with a modern, more efficient, and safer facility for conducting highly enriched uranium operations at Y-12.
"This milestone is another important step toward delivering UPF and strengthening our nation's nuclear security," said Lisa E. Gordon-Hagerty, DOE Under Secretary for Nuclear Security and NNSA Administrator. "I'm proud of the UPF team for keeping an acquisition project of this size and scope on budget and on schedule."
See the complete NNSA press release for more information.