CNS-sponsored teams compete at DOE's National Science Bowl
Posted: Thursday, July 7, 2016, 9:16 am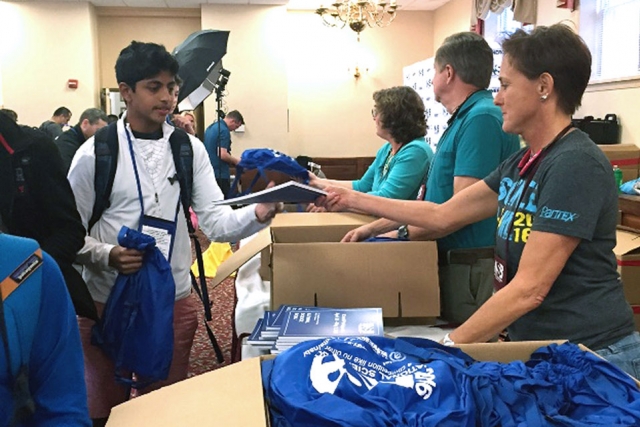 Pantex's Darla Fish greets an Ascension Academy student as teams check in for the National Science Bowl® at the National 4-H Youth Conference Center in Maryland.

Our nation's capital recently played host to the country's future science and technology leaders during the U.S. Department of Energy's 26th National Science Bowl®.
The 116 regional winning teams and their coaches, hailing from the 50 states, the District of Columbia, Puerto Rico and the U.S. Virgin Islands, assembled at the National 4-H Youth Conference Center for an action-packed five days of science activities, sightseeing and competition.
Three of the teams — Amarillo High School and Ascension Academy (middle school) from Texas and Cedar Springs Home School (high school) from Tennessee — won regional competitions sponsored by Consolidated Nuclear Security, LLC.
Learn more on the Pantex website.