Tom Smith: The man with a vision and a plan
Posted: Tuesday, October 13, 2020, 11:22 am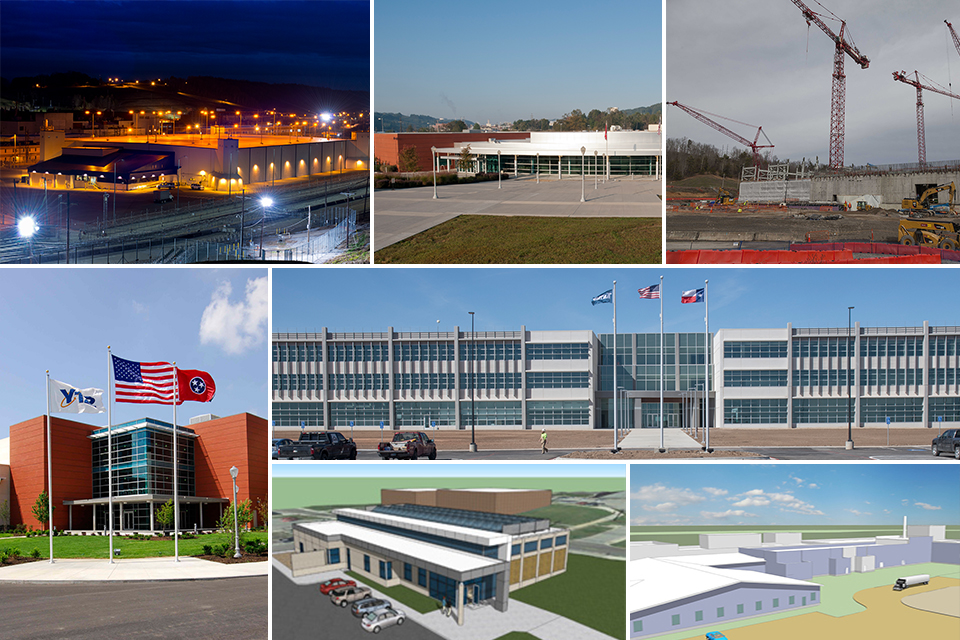 Through Tom Smith's vision, strategic planning, and perseverance, the Pantex and Y‑12 skylines are forever changed.
Lauded as the most influential person guiding physical transformation at Y‑12 and Pantex, Tom Smith recently retired. The mastermind behind the John C. Drummond Center, Highly Enriched Uranium Materials Facility, Purification Facility, Uranium Processing Facility, New Hope and Jack Case centers, Emergency Operations Center, and the planned Lithium Processing Facility, among other buildings, Smith's legacy will be felt by generations of Y‑12ers and Pantexans.
Smith served as the senior director of Enterprise Strategic Planning. He led strategic planning, site master planning, project development and integration at both sites. During his 52‑year Y‑12 career, he's held senior leadership roles in engineering, project management, and strategic planning. His work has spanned multiple U.S. Department of Energy missions, encompassing weapons programs, uranium enrichment, fusion energy, and work with other federal agencies.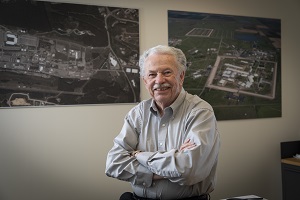 Best wishes to Tom Smith for a wonderful retirement.
Smith orchestrated the novel, third‑party financing approach to build the Jack Case, New Hope, and John C. Drummond centers. He also lent his expertise to the Oak Ridge community, where he lives. He assisted a special task force in developing a 10‑year community strategy for housing and residential development. He also led the Oak Ridge Chamber's Executive Committee, Finance Committee, and Board of Directors and served on the Board of Directors of the Oak Ridge Economic Partnership and the Board of Leadership Oak Ridge.
For all of his accomplishments, it is not what he did that coworkers admire most; it is how he did it. Tenacious, integrity, smart, kind, humble, hard worker are just a few of the accolades they use to describe him. Read on as friends share impressions of his leadership style, memorable moments, and retirement wishes.
Tom really thinks through things before taking action. I don't think there were many times I was in the office when Tom wasn't working away (no matter how early I came in!). Of course, Tom had a wealth of knowledge with Y‑12, but he was able to come up to speed very quickly on Pantex facilities, line‑item projects, and other information. His expertise and experience with the Jack Case and New Hope centers are the main reason that Pantex has JCDC.
— Larry Backus, Enterprise Strategic Planning
Tom has a knack for setting a vision but also seeing a path to get there in achievable chunks. This means, at times, having the courage to explain that an elephant can't be eaten all at once … but one bite at a time. I think of Tom's approach to work in the same vein as another influential, legendary Y‑12 figure, Dave Bryant … work the detail, don't be distracted by all that's going on around you, keep moving to the finish line, be a gentleman at the end of the day. Tom brings experience and knowledge to the table, not just with technical issues but with strategies for driving change within organizations large and small.
— Steve Laggis, Infrastructure Integration and Y‑12 Infrastructure Programs
Tom exemplifies exactly the kind of mentor a person needs in their career. I have learned so much from him. He is a professional in every aspect. He cares for his employees, is very respectful to everyone, and has so much knowledge! He is an encyclopedia of how the line‑item and third‑party financing aspects work, the requirements for when and how to submit proposals, and how to interact with management, customers, and coworkers. Tom has a way of saying something that makes you stop in your tracks — sort of an uh‑oh moment. Then gives you a big smile and a laugh and "I got you!"
— Jane Nations, Enterprise Strategic Planning
I've known Tom for about 25 years. He's been my boss and I have been his. He's creative in developing a vision and strategy to achieve that vision, never gives up, and works well with broad groups of people to make it happen. He has really been the founding father of our modernization effort. When I first started working for Tom, he was the epitome of the engineer's engineer — dress pants, crisp shirt, boring tie. It was difficult to get him to smile. I picked on him mercilessly. The more I got to know him, the more I saw he has a wonderful sense of humor, but you almost had to drag it out of him. Now we pick on each other and his smile and sense of humor are ever present.
— Michelle Reichert, president and chief executive officer
Tom is ingenious, persistent, and a true man of character and a pleasure to know and work with. He is always in the office Monday through Friday working diligently to modernize our sites. One Friday when I came to speak to Morgan on a subject, he told me the "Smith Brothers" would get right on it. I loved that, and it has stuck with me because I do not know of two men who are more dedicated to excellence and willing to give their all to make things better.
— Teresa Robbins, NPO Deputy Manager
Tom is truly an icon, a recognized leader. I have worked with him since my arrival to Y‑12 in the early 2000s and return in 2016. He has been the Y‑12 visionary, architect, and strategist behind our efforts to transform and modernize Y‑12. Many of us have benefited from his vision, touting and selling this compelling vision of a Y‑12 transformation in gatherings, conferences, to congressman and senior government decision‑makers. The story, so compelling, it received universal support, and we are observing the transformation at Y‑12 firsthand today.
— Ted Sherry, Performance Excellence
Tom has shown the importance of maintaining priorities in the workplace. He has been extremely supportive of his personnel. He is an old‑school gentleman of impeccable character and integrity. He is patient, willing to answer questions, and can be counted upon for rational counsel when work issues complicate a project. Tom always keeps an even keel. He is focused on long‑term results and evaluates circumstances on the basis of impact and potential to the long view. He is never given to knee‑jerk reactions. Tom can always be counted upon for a measured, well‑reasoned response regardless of the situation.
— David Will, Enterprise Strategic Planning