Y-12 assisting NNSA effort to produce vital medical isotope, Mo-99
Posted: Wednesday, May 15, 2019, 2:47 pm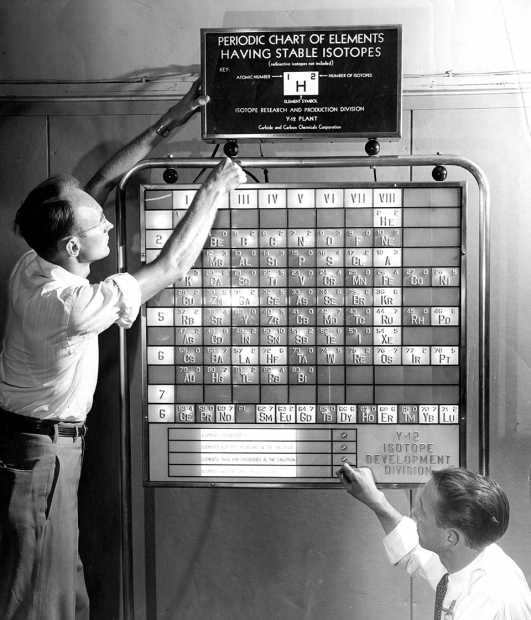 Y-12 has worked with isotopes for many decades. Today, Y-12 supports the development of a domestic supply of molybdenum-99, the most widely used medical isotope in the world.

Y-12's long-standing expertise with isotopes is supporting an effort to establish a reliable supply of molybdenum-99 (Mo-99) from low-enriched uranium. Mo-99 is a key isotope in the completion of approximately 40,000 medical procedures in the United States each day. Until recently, the isotope was supplied solely by foreign vendors, some of whom use highly enriched uranium (HEU) in the production process.
As part of its mission to minimize the use of HEU, NNSA's Office of Material Management and Minimization was tasked to lead the Mo-99 Program. It is coordinating the use of technical expertise from Y-12 National Security Complex and the National Labs, on a non proprietary basis, to existing and potential Mo 99 producers who seek assistance to convert their Mo 99 production processes to use low enriched uranium or to develop processes that don't use uranium at all.
The decay product of Mo 99, technetium-99m, is used to diagnose heart disease and cancer, to study organ structure and function, and to perform other important medical applications. For example, patients undergoing a common procedure — the cardiac "stress test" — likely have benefited from technetium-99m.
NNSA is working with commercial partners to accelerate the establishment of a reliable supply of Mo-99 made in the United States, produced without HEU through cooperative agreements between NNSA and U.S. commercial partners. In February, Secretary of Energy Rick Perry announced that four companies had been selected to begin negotiations for potential new cost-sharing agreements.
"Y-12 does not provide exclusive assistance to any one company; rather, we work with non-disclosure agreements and contracts to provide expertise and assistance to multiple companies," said Y-12's Hollie Longmire of Global Security and Strategic Partnerships. "Y-12 provides technical expertise in uranium processing, develops prototype targets, and optimizes the process."