Home never looked so good
Posted: Thursday, December 15, 2016, 9:21 am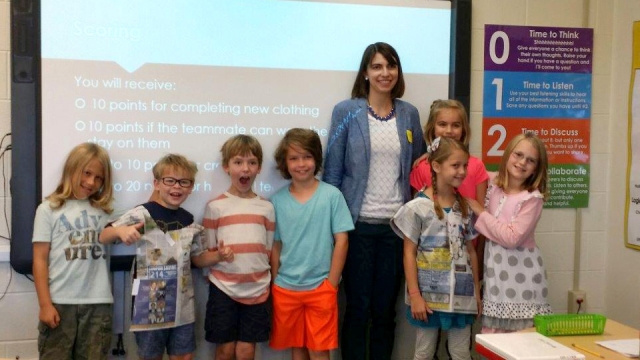 Y-12 engineer Christina Butcher shares her love of science with future scientists at Glenwood Elementary School.

Thomas Wolfe famously said you can't go home again, but Y-12 engineer Christina Butcher found a way to return to the halls of Glenwood Elementary where her love for learning was nurtured when she was a student there about 20 years ago and recently returned as a guest speaker.
Butcher shared her experiences with the students, showing them that careers in engineering are fun and within their reach. She also did an exercise with the students to show them how engineers solve real life problems using materials available to them. Through the exercise, the students practiced collaboration by listening to ideas and questions. They helped each other create a design and eventually came up with a product.
Butcher was pleased with the effort. "Kids just need to be given direction and a sense that they can do it. They'll take it from there," she smiled.
Terri Lloyd, gifted education teacher, hopes Consolidated Nuclear Security can continue to provide engineering speakers for her students quarterly. "Having guest speakers in the classroom is one of the best avenues we have for bringing industry into the classroom and allowing students to interact with influential role models," she said.
Butcher agreed. "Role models are important, especially for young people whose world may be a bit narrowly focused. I hope my example inspires them to reach for their dreams," she said. Going home again never looked so good.