Cyber-sleuthing at summer camp
Posted: Friday, August 21, 2020, 8:49 am
Students who participated in the Y-12 Cybersecurity Camps, in partnership with Roane State Community College, experienced camp online, a new way of holding summer camp this year. The event was planned to be held at the RSCC Oak Ridge campus, but because of the COVID 19 pandemic, the camp became a virtual one.
Dr. George Meghabghab, director of the RSCC Computer Information Technology program, said, "Participation was great! Everybody was attentive, and it was fun and engaging."
Y-12 and RSCC offered the cybersecurity camp to middle and high school age students wanting to build critical-thinking skills and habits to safely navigate in today's online communities.
"Technology is an essential part of our everyday lives. It's in the nation's best interest for our next generation workforce to become interested in careers in cybersecurity," said CNS educational outreach coordinator Kristin Waldschlager.
During the camp, students solved fictional cyber crime scenes using digital forensics, scanning, and data reconnaissance to unravel clue.
The 30 students were from a combination of homeschooled, public, and private schools.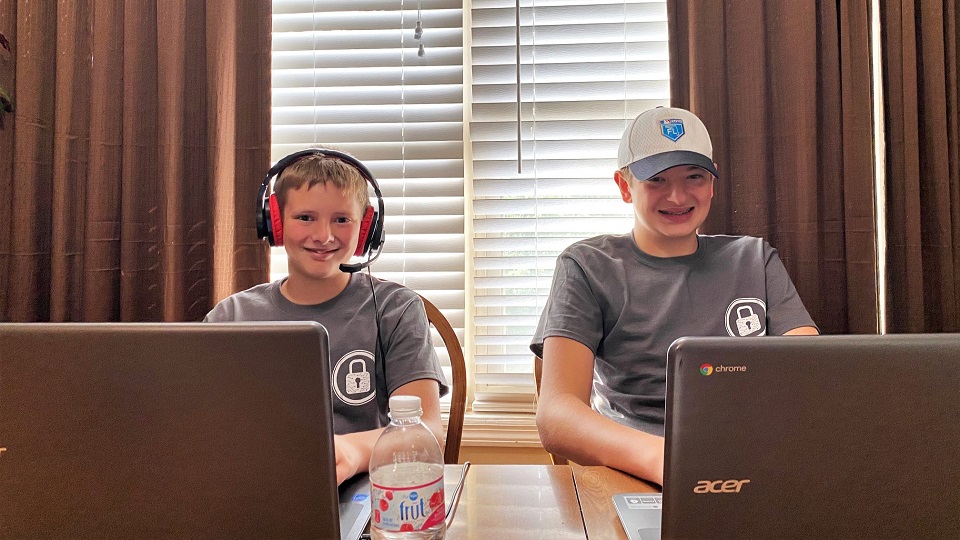 Shown in the photo are two siblings who attended this summer's online cybercamp from the comfort of their own home.