Better than having x-ray vision
Posted: Wednesday, August 29, 2018, 12:35 pm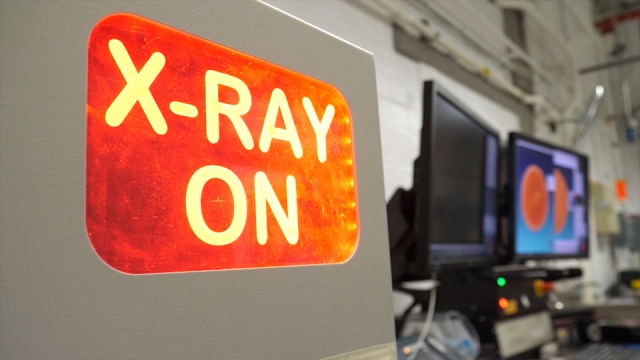 Watch the Computed Tomology Technology video

For decades, Y-12 has used x-ray technology to inspect parts for reliability issues.
This two-dimensional process is not only time-consuming, the rising costs of the technology make it prohibitive to operate in a production environment.
Developers at Y-12 are taking Computed Tomography (CT) technology and using it to produce high-fidelity data for batches of parts in a quick, efficient manner, which makes quality checks a one-stop evaluation.
Take a look at how Y-12 is seeing the unseen—quickly and accurately.