Y-12 Firefighters move into new station
Posted: Wednesday, September 6, 2023, 9:59 am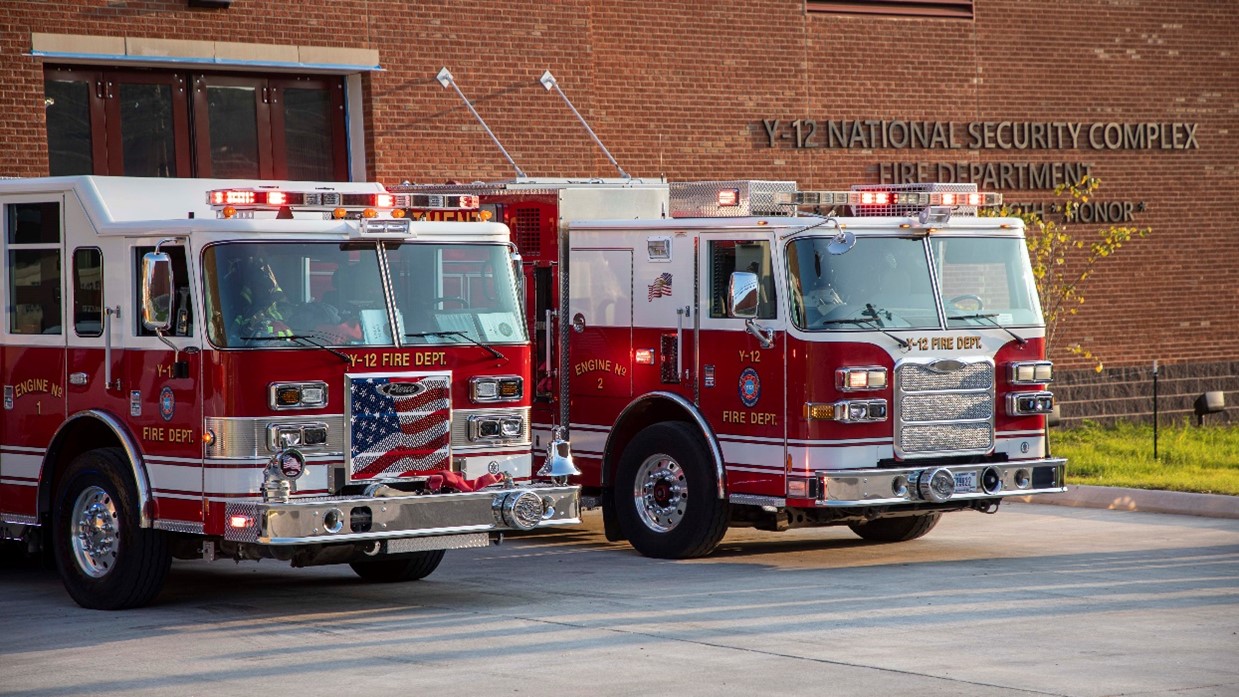 At Y-12 National Security Complex, the landscape continues to transform. The latest new facility to begin operations is a state-of-the-art fire station.
Construction began in the spring of 2021 after 20 years of discussion and planning. When visiting the new Y-12 Fire Station in January of this year, NNSA Administrator Jill Hruby described it as a model construction project for NNSA and the Nuclear Security Enterprise.
On July 24, the Y-12 Fire Department officially moved in, making the station fully operational.
"The new facility will improve our department's ability to serve the plant and our community," said Fire Chief James Arnold.
The old fire station building, which was originally constructed in the 1940s and expanded in the '60s and '80s, has a lot of issues according to Chief Arnold and the firefighters who have used the facility.
"We've had to live with some rough conditions for a while," said Y-12 Fire Department Captain Mike Jeffries, a 17-year veteran of Y-12.
"How do I feel about the move to our new fire hall?" Jeffries asked. He smiled. "I'm happy."
"The upgraded firehouse will not only improve the working environment for our firefighters but also their lifestyle as it will allow us to transition to a more traditional firefighter schedule. It will also house better and more effective equipment," said Chief Arnold.
The new fire station is one of two NNSA pilot projects at Y-12 designed to streamline the efficiencies and delivery of construction projects under $50 million. The second project was the newly-constructed Emergency Operations Center.